Romantic anime is often bursting with more joy and comedy than a comparable genre. Therefore, in order to pick the best ones out of the rest to watch, the following represents an introduction to the ten best examples of teenage romance anime ever made.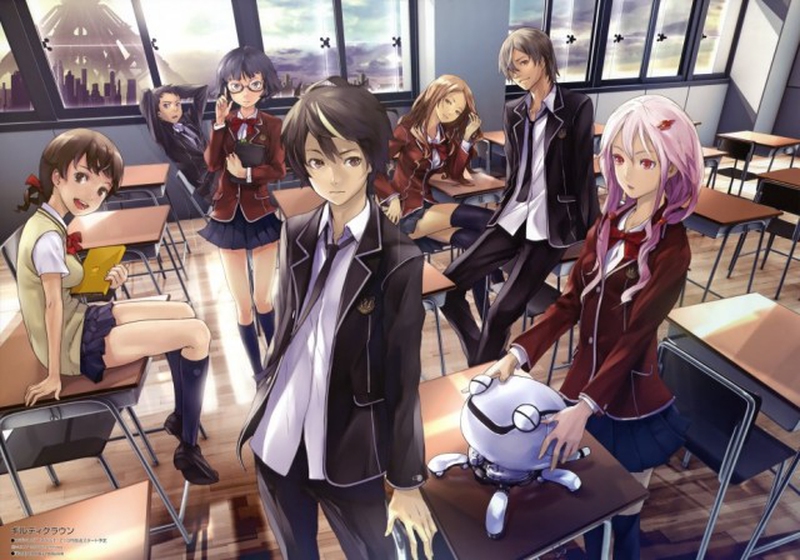 Top 10 School Romance Anime
These 10 romance anime happening in schools are in no particular order, but each gets good reviews from its fans. Enjoy!
1
Seto no Hanayome
This wonderful tale of romance centers around a boy named Nagasumi Michishio who was once saved from drowning on a summer day by a mermaid. However, an unfortunate law states that he must either identify the mermaid or face execution, which in turn leaves him and his family a quite impossible decision to make.
2
Kaichou wa Maid-sama
When you are in an all-boys school which suddenly out of nowhere decides to start taking girls, you know it's a big great thing. That's pretty much the backdrop of Kaichou wa Maid-sama where the girls find themselves first faced with a pretty horrifying situation. But with the episodes going, the girls realizes that mixing with the boys at school could be a dream come true.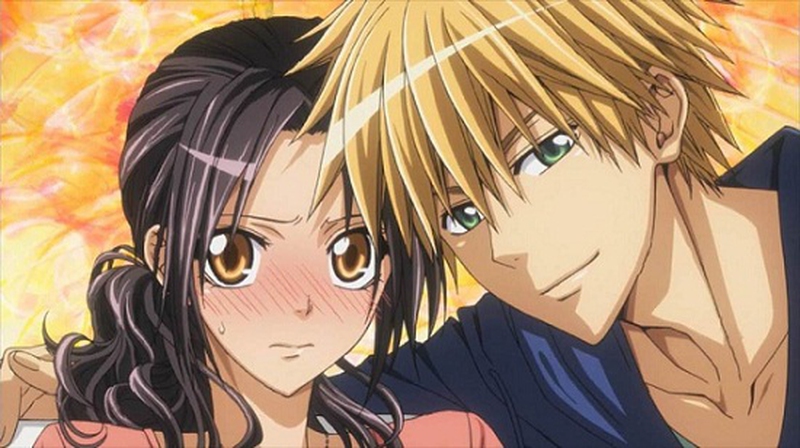 3
Clannad/Clannad Afterstory
If you like the Clannad game, then it's a pretty safe bet you'll like its anime origins too. This school romance anime centers on a rather questionable high school kid named Tomoya Okazaki who had a troubled starting with a gambling alcoholic dad. It's pretty much set in stone that he's on a downhill path to a life of misery and nothingness until he first lays eyes on Nagisa Furukawa and things change to the better side.
4
Toradora!
Along with being a great romantic tale, Toradora is also brilliantly funny. It focuses on the life of Ryūji Takasu who, despite looking a little dodgy, is actually a really nice guy. It's like the way in which you cannot judge a book by its cover; the outer appearance of the lead character is nothing like what's underneath. And of course, this all becomes clear when he falls in love with Minori Kushieda.
5
School Rumble
School Rumble does an excellent job of balancing romance with comedy without letting either of the two take precedence over the other. It's a story about Tenma and Kenji who end up finding themselves in an awkward love triangle with a strange Oji. The way things develop between the three leads to some extremely funny situations.
6
Lovely Complex
Perhaps the most important and amusing element of this story is how the female leading character Risa is way, way taller than her boyfriend Atsushi. Needless to say, this is the kind of unusual difference that leads to a lot of quarreling and arguments, which eventually leads this couple to decide to help each other find the partner of their dreams. However, the more they help each other, the more they understand who their real crush really is.
7
Karin
If you like cute supernatural stories, then this school romance anime is great for you. Most vampires are all about drinking blood from humans; Karin, on the other hand, has a different take of things. Instead of taking blood, she actually donates blood to those in need! Her body produces far more blood than she needs, so she decides to use it to help others. But when she starts to develop feelings for Kenta Usui, she finds her weird affliction becoming a messy problem!
8
Zero no Tsukaima
Bursting with comedy and genuine magic, this is the story of Louise who decides to use her powers to summon a young Japanese boy to help her out instead of summoning a creature! Well, if you know how to use magic to summon up a crush, why wouldn't you?
9
Kare Kano
Kare Kano is an absolute riot of fun from the moment it gets going. It tells the romantic tale between the undoubtedly angelic and seemingly perfect student Yukino Miyazawa and Soichiro Arima who also happens to be her academic rival. She's the envy of her classmates, but very few people know that when she's at home, she's actually a seriously lazy slob!
10
Full Metal Panic Fumoffu
Now comes the last school romance anime on the list. Here's the iconic tale of Sagara Sousuke in an anime epic that's weighted slightly more toward romance than comedy. Sure there's plenty of love in there, but at the same time it suits better to those who are looking for something more serious. As an unlikely romance develops between Sousuke and Kaname Chidori, the story evolves into a touching tale of emotions.
ANY IDEAS ABOUT THIS TOPIC?