Rap and hip hop are not the genres you'd usually associate with romantic things and love. However, there have from time to time been a fair few rap releases that have displayed an often hidden side to their respective artist's personas and shocked listeners in a wholly positive way. Some songs hit the nail on the head and others didn't quite pull it off, but take time to listen to the best examples ever recorded and there's a good chance you'll never look at rap and hip hop the same again. Here is our list of 10 best rap love songs in 80's and 90's.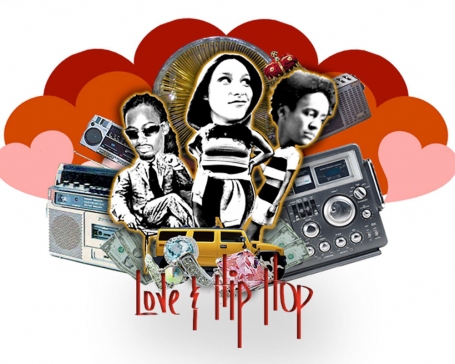 10 Best Rap Love Songs in 80's and 90's
This list of 10 best rap love songs in 80's and 90's is ordered by release year, and each of them gets many good reviews from rap fans. See which one is your favorite.
1
One Love, Whodini (1986)
A classic if ever there was one and totally removed from the rap love songs of 2014, this is how they used to do it back in the day.
2
I Need Love, LL Cool J (1987)
To be honest, Cool James could have a top 30 list of his own, and this song's original version is Mr. Loverman.
3
Teenage Love, Slick Rick (1988)
This is an interesting advisory work from Rick who advises all the audience need to work out whether it's true love before giving it your all.
4
Eye Know, De La Soul (1989)
A great example of a hip hop/rap love song that's neither corny nor aggressive, just as De La Soul does it best.
5
A Tribe Called Quest, Bonita Applebum (1990)
Excellent storytelling and a tune that promotes safe sex at the same time, this is a double winner from the group's first album.
6
Me and My Bitch, Notorious B.I.G. (1993)
Ok, it's not the most romantic title in the world, but the song itself is all about Biggie and how much it matters to have a girl at his side that will stay with him no matter what. Listen and see if you like this rap love song.
7
Renee, The Lost Boyz (1995)
A song about lost love in the ghetto, it's a surprisingly moving tale of tragedy by the Boyz.
8
How's it Goin Down, DMX feat. Faith Evans (1997)
This was about as close as we were ever going to get to DMX doing a real love song. It might be somewhat about getting his girl to help him make a drug delivery, but there's still some unexpected romance in there to be found.
9
What you Want, Mase (1997)
It's not often you hear a hip hop star talking about the long term, kids, marriage and the whole nine yards, but Mase is the exception. Anyway, I enjoyed this hip hop and rap love song a lot.
10
Brown Skin Lady, Black Star (1998)
This is a playful song on the whole but still with plenty of love and respect at its heart. It's certainly not as brutal as some of the others in the list.
ANY IDEAS ABOUT THIS TOPIC?