From Elvis gyrating in prison stripes in Jailhouse Rock to Prince putting Apollonia on the back of his bike in Purple Rain, rock & roll and movies have been inseparable for going on 60 years. In making this list, we included soundtrack albums built around original songs (hey, Superfly) as well as expertly curated compilations (we see you, Quentin), but we generally favored fresh tunes over killer mixtapes. And while great movies and great soundtracks can go hand in hand (A Hard Day's Night), sometimes a so-so film is full of historic tunes, as in our number one pick.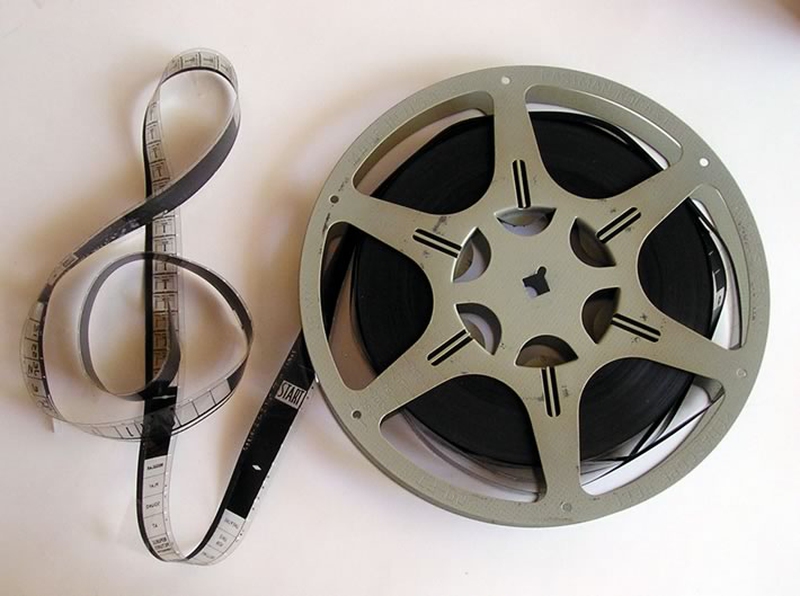 Part 1
1
Lost in Translation (2003)
Director Sofia Coppola has a thing for the French – see Air's lovely soundtrack to The Virgin Suicides, as well as her post-punk Marie Antoinette. But despite atmospheric tracks from Phoenix, Sebastien Tellier and Air, the signature music for this lonely love story comes from the haunted guitars of Irishman Kevin Shields, who at the time was still in pre-My Bloody Valentine-reunion limbo. It's the sound of souls adrift in the glow of hi-tech urbanity, all capped by the Jesus & Mary Chain's "Just Like Honey." Their Beach Boys noir never sounded sweeter.
2
Singles (1992)
Cameron Crowe's 1992 dispatch from grunge-era Seattle came with a soundtrack that's almost good enough to eclipse of the memory of Matt Dillon's rocker mane/goatee combo in the movie. The album features most of the moment's major bands (minus Nirvana), as well as forebears like Paul Westerberg and Jimi Hendrix and alterna-fellow travelers Smashing Pumpkins, with highlights including two righteous Pearl Jam songs, a rabid Soundgarden screamer ("Birth Ritual"), a cavernous banger from Alice In Chains ("Would?") and a barnburning rocker from local vets Screaming Trees ("Nearly Lost You").
3
Juice (1992)
uice starred Tupac Shakur and featured Samuel L. Jackson, and its soundtrack (produced by the Bomb Squad's Hank Shocklee) was loaded with real hip-hop at a time when movies of its kind were still going with safer R&B. East Coast legends such as EPMD, Big Daddy Kane and Eric B & Rakim appear alongside West Coast gangstas including Too Short and a just-out-of-the-box Cypress Hill; there's also a New Jack party jam from Teddy Riley and Tammy Lucas and jazz-flavored R&B from Brand New Heavies and N'Dea Davenport, making this a wide-ranging, body-moving document of the hip-hop scene's wide-open early Nineties.
4
The Graduate (1968)
Director Mike Nichols' brilliant use of several Simon and Garfunkel songs in his chronicle of post-collegiate alienation gave contemporary Sixties pop unprecedented placement in a serious Hollywood blockbuster. Longtime Miles Davis producer Teo Macero helmed the soundtrack, which was split between S&G songs from the film like "Mrs. Robinson" and "April Come She Will" and music by composer Dave Grusin (some of which, like the easy listening jazz-pop dollop "Sunporch Cha-Cha-Cha," is a kitschy good time). One song on the soundtrack but not the movie, "The Big Bright Green Pleasure Machine," is a loopy throwaway in which Simon's lyrics satirize a psychedelic advertising pitch, and the closing acoustic rendition of "Sound of Silence" is one of folk-pop's most beautiful moments.
5
A Hard Day's Night (1964)
Right from that thunderous opening chord, A Hard Day's Night jumps into a typical day in the madcap life of the Beatles – getting chased down the street by screaming girls, strumming their guitars backstage, sharing the cocky grin of four Liverpool lads who realize how good they are and can't wait to show the world. John Lennon and Paul McCartney hit new highs with tunes like "If I Fell" – the soundtrack was the first Beatles album on which they wrote all the songs themselves.
ANY IDEAS ABOUT THIS TOPIC?