One of the crucial questions you are likely to encounter when going for a job interview is "why should I hire you". If you really want to land the job of your dreams, you'd better be ready to answer this question because it summarizes all the important points you want the employer to remember about you when he deliberates on his choice of candidate amongst a few or several applicants. To give the best response, do your homework on the company goals and job requirements so you can align your answers to their specific needs.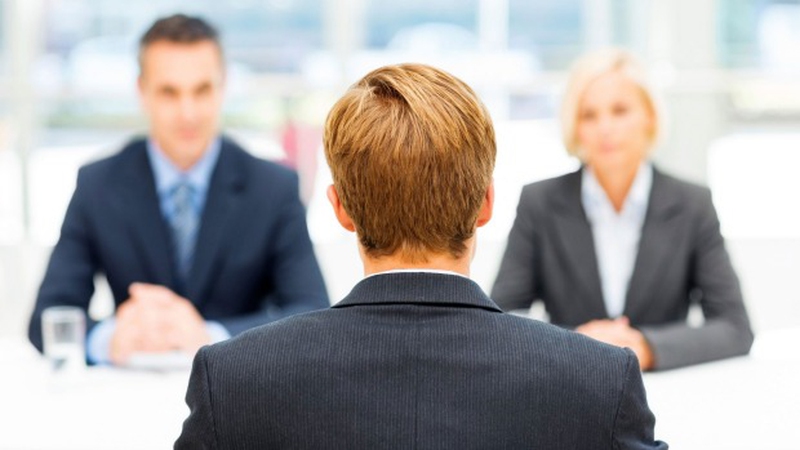 How to Answer the Question
1
Understand the Requirements
Why should I hire you? A good reason for an employer to hire you would be that you can deliver everything the job requires. Take note of the fine details of the job requirements and jot down key words from your education and work background that will help you give a targeted response to the question. If the company is trying to project service excellence, highlight your expertise in customer-service by enumerating quantifiable results and client recognition received.
2
Offer the Overall Match
Your potential employer must see you as a perfect match for a certain job or position. Therefore, you must give them an idea of all your skills, how long you have been practicing these skills, the amount of education and training you have received, how you have helped other companies in your previous job, and how you can contribute to the present company.
3
Showcase Your Track Records
Why should I hire you? Take this opportunity to talk more about specific projects that may showcase your experience and skills. Be sure to brag about how your contributions helped another company, and how you could similarly make significant contributions that can impact their company. Remember, they are hiring you because they need your expertise.
4
Discuss Interpersonal Skills
Personal skills are not everything. You must also be a team player, a reliable member and a motivational leader. These attributes are important to many companies and can even make up for any minor weaknesses in your technical expertise.
5
Prove Your Value
Why should I hire you? Perhaps the most important reason why a company would hire you is that you will offer a good return on their investment. No one would want to waste money on a risky investment, so companies make sure they only hire the best. So use this chance to give answers on how the company will benefit from hiring you. For example, will your services and skills help them reduce expenses or simplify certain processes? Can you develop new programs that can help increase revenues? Will you be able to secure new accounts or help them expand existing business?
6
Show Your Enthusiasm
Once you have shown the employer that you are a good match, let them know how excited and enthusiastic you are for the position. Show how genuinely motivated you are without looking desperate. Perhaps you can convey that you want the job, but not need it to survive.
7
Focus on Problem Solving
Why should I hire you? Cite any skills and experience you have that relate to how you can potentially contribute to solving a company's problem (if there is one) or how you can help achieve its goals. You can also offer them new contacts to help them expand their business or some expertise which they might not have at the moment. Let them know that you have the ability to recognize issues and offer creative ways to handle these challenges.
8
Describe Your Uniqueness
You may not be the only applicant who wants to get the position available. Look into your past accomplishments and unique skills, which make you a go-to person for certain tasks that only an expert can handle. Talk with confidence, offering specific examples to demonstrate your unique qualities.
Examples of Good Answers
Here are some examples of how you can respond to the question "why should I hire you":
Your job listing indicates that you are looking for an assistant teacher for special children who has an abundance of compassion and patience. I have served as a full-time teacher in a school for special children for the past five years. I love being with children and I have developed the ability to be patient and caring while instilling academic improvements in my students. Aside from my supervisors, parents have admired how I have helped their children achieve more than they thought they could for their age and capabilities.
I believe that my long experience in business and finance plus my ability to work independently make me a perfect fit for this position.
Since you are looking for a sales executive who can efficiently manage a big team of employees, I can offer you my ten years of experience as a successful sales manager. My strong assets include my record as a motivational leader with team-building skills. In my long track record of accomplishments, I was given the Manager-of-the-Year award for my groundbreaking strategies for inspiring employees to surpass their quotas and quarterly deadlines. I believe that if hired, I will use my leadership skills to achieve profit gains to your company.
My records show that my administrative skills can be an asset for this office. My skills are a perfect match for the position. I also enjoy working with people in different levels, and welcome the prospect of becoming a part of your team.
Your company is a dependable provider of many services, which I have experience to contribute with, in various ways. My familiarity with the banking industry will add more to your wide range of services you can offer.
ANY IDEAS ABOUT THIS TOPIC?