The new Apple watch is something that people have been waiting on for over a year. It's finally been announced and the release date is just over a month away. This means that everyone is contemplating whether or not the Apple watch is something they should purchase, and they're all trying to figure out who the watch might fit into their lives. The truth is that we don't know how well it will fit into your life, but we do know that it will fit into your life if you are a mom.
If you're not convinced you should get the Apple watch when it debuts in April, let us remind you just how good this piece of electronic time-telling is before you make your final decision.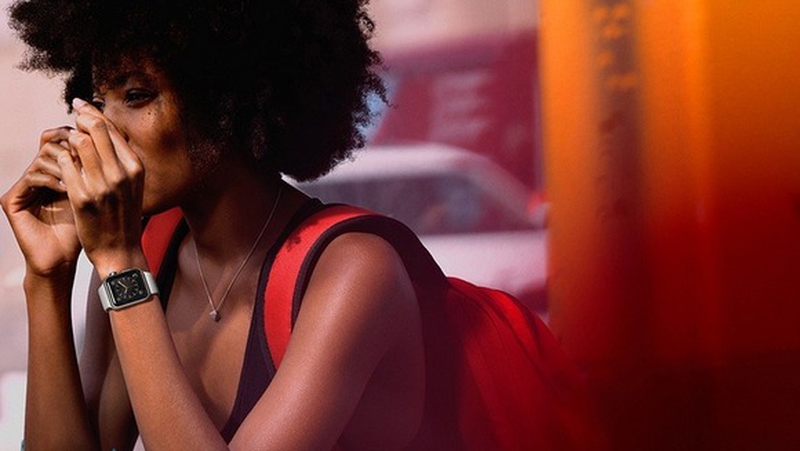 Part 1
1
It Keeps Accurate Time
As a mom, you have to know what time it is and what you're doing. There is nothing more important than that nap and those feedings. Keeping accurate time is very important to moms everywhere, which is why this is the watch for you and your kids. It's stylish, and it keeps time so accurately that few other watches in the world can compete.
2
It's Sturdy
Your kids have no chance of breaking this thing. Apple makes a sturdy product that is stylish enough to enjoy wearing but sturdy enough so that your kids can't accidently destroy it while you're off doing something else like washing your hands after they make a disgusting mess of something.
3
You Can Choose Your Own Style

Everyone likes different things. This watch comes in many different styles so that you can choose the ones that are best for you. You can choose from many different colors and styles, faces and bands so that you can create a watch that works well for you. It's the perfect accommodation for any mom who is busy but still wants to be functional and stylish.
4
It Syncs With Your Phone
If you need to keep track of what's going on in your life, this watch will help you do just that. It's going to help you stay focused by syncing with your phone so you have access to your contacts, your calendar and everything else that you need. It allows you to receive messages and emails, it allows you to check on things that are of importance to you, and it allows you to see what's up in the world so that you can get done what needs getting done. It makes your life easier.
5
It's Apple
Apple products are everywhere, and chances are good that you have some of them at home already. This means that you will be able to use your watch with your other Apple products to combine them for use in many ways. It's handy having everything made by the same company so that you can get things accomplished and finished quickly throughout the day.
6
It Reminds You to Workout
As times goes on, this watch monitors your activity. The watch becomes aware of what you are doing, how you are doing it and how you are working out. The Apple watch learns your habits and gets to know what you are doing so that you can become aware of how you are living your life and whether or not you are getting enough physical activity. If you are not getting enough activity, the watch will remind you to work out.
7
It's Functional
A watch that looks nice, does all that you need it to do and still manages to make you feel and look good is a good watch to have. It's functional, and that's what makes this watch so appealing. Apple did a stellar job designing this one so that people would have something they could use to get around and still feel stylish. It does all kinds of things and still looks like something you want to wear rather than a piece of technology.
8
You Don't Need Your Phone
Perhaps the best reason for this watch is that moms won't need their phones on them 24/7 anymore. Your kids are in need of your attention and your hands, and it makes it difficult for you to use your phone to send messages and take care of the kids at the same time. But with this watch, you'll never miss anything else that's going on because it alerts you of messages and other incoming notices while you're wearing it.
9
Kids Can't Destroy Your Phone
When you have this to check messages and connect with your friends, coworkers and family, you won't need your phone in your hand. This means your kids won't be asking to play with the phone every few seconds. This means that your phone has a lesser chance of being destroyed in some way when your kids are in the middle of playing with you. They won't have access to your phone because you won't need it all that often.
10
It Details Activity
As a mom, you probably haven't nearly as much time as you'd like to get things done, and that means you probably spend a great deal of your time not exercising. If you're wondering how much activity you engage in each day, this watch will tell you. It will monitor your behavior and your activity so that you can see what you are doing each day and how you can make sure you get plenty of additional activity in your day to keep you healthy and alert.
ANY IDEAS ABOUT THIS TOPIC?