Jay Z has made his $56 million move. Apple is at work attempting to crush the competition. Spotify racks up hundreds of millions of dollars in additional funding. YouTube merely maintains its 1 billion-strong audience.
Every player in music streaming wants a piece of the $1.9 billion business, which made up 27 percent of record-industry revenues last year, according to the Recording Industry Association of America. With iTunes-style downloads and CDs plunging, the battle for streaming's Iron Throne is well underway. Rolling Stone has gone through all the players and ranked the Top 5. Here are the ones to look to for the future of online music.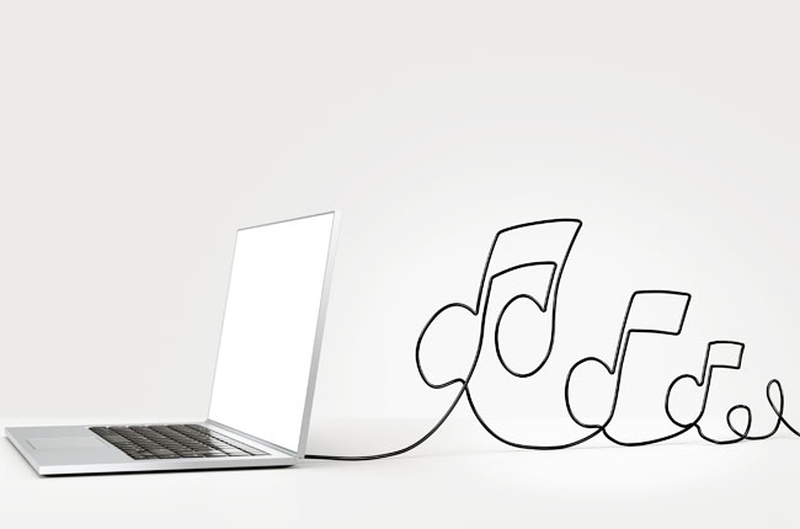 Part 1
1
Jay Z (Tidal)
The superstar rapper and entrepreneur made a splash last month when he bought the previously little-known Swedish streaming service Tidal for $56 million. Tidal had previously been an also-ran in the streaming wars, but Jay invited the world's biggest music stars, including Beyonce, Rihanna, Madonna, Alicia Keys, Daft Punk and members of Coldplay, the White Stripes and Arcade Fire, to run the suddenly splashy company with him.
The artists pledge to fix the streaming business so it pays more royalties to those who make the music, but Tidal hasn't outlined exactly how it will achieve this — Vania Schlogel, a senior executive, says it's simply a matter of not offering the service for free. Will that be enough? We'll see, especially after Apple launches competitor Beats.
2
Lucian Grainge (Universal Music Group)
The record business isn't the cash machine it was in the CD era, but the major labels still own most of the music ever made. So every streaming service must negotiate licensing deals with all the labels, beginning with Universal. Grainge, the company's chairman, enthusiastically steered Universal into content deals with Spotify and others a few years ago, before the streaming market took off.
Lately, he has expressed reservations. Earlier this year, he said free, ad-supported streaming is "not something that is particularly sustainable in the long-term" and suggested free services should limit hot new releases. Other label execs have said similar things. If streaming changes from the free-for-all that is Spotify freemium and YouTube, it'll be because of people like Grainge.
3
Susan Wojcicki (YouTube)
"Music is a really important part of the YouTube experience," the company's chief executive said a year ago, shortly after taking over. You think? Just about every piece of music ever recorded appears on YouTube, for free, and any Spotify or Beats that attempts to charge listeners for streaming must contend with this reality. "YouTube is the world's largest freemium service, and that is frustrating," says Ian Montone, manager of Jack White, Vampire Weekend and others. "It can also be a discovery tool."
Google-owned YouTube gets away with this because 1) its massive ad business pays money to writers, artists and labels; 2) rightsholders are allowed to take down any video they don't want to appear on the site; and 3) the service has a billion viewers, and few artists want to miss out on the chance of going viral like Justin Bieber, Psy, OK Go or "Harlem Shake."
4
Jimmy Iovine (Beats/Apple)
Although nobody knows exactly what Beats Music will look like when it relaunches in (reportedly) June, Apple, worth $710 billion, will have an untouchable marketing war chest. "When Beats turns it on, with the machine of Apple behind it — you can get it on your Watch, you can get it on everything — it wins," predicts Gary Stiffelman, an attorney who has worked with artists from Michael Jackson to Lady Gaga.
Iovine, who founded Beats Electronics with Dr. Dre and sold the headphones giant to Apple last year for $3 billion, is a major-label veteran who understands the record business and has the ability to soothe major pop stars worried about their royalty payments. Can he adapt to new technology? If not, he has plenty of Apple people, as well as savvy Beats execs like Ian Rogers and Nine Inch Nails' Trent Reznor, to help him out.
5
Daniel Ek (Spotify)
Spotify is about to raise $400 million in new funding, which would bring the streaming service's value to $8.4 billion — a ridiculous number considering the U.S. record industry's entire revenue is roughly $12 billion. After Taylor Swift ripped Spotify last fall as a "grand experiment" that doesn't properly compensate artists and songwriters, major labels have pushed to limit the free side of its "freemium" service.
But the service with 60 million users refuses to budge. Ek, the company's founder, wrote a long and detailed blog post last fall in response to Swift and others, saying the company has paid $2 billion to rightsholders and "we're working day and night to recover money for artists and the music business that piracy was stealing away." Any road to winning the streaming wars goes through Ek and Spotify.
ANY IDEAS ABOUT THIS TOPIC?