When searching on the internet for a job that would help you in paying off the student loan without hampering your tough schedule as a student, you suddenly see a job ad that asks you to become a sales representative, which get you the chance to earn up to $15-$16 per hour. Now, this sounds easy, doesn't it? It is an ad published by vector marketing which is among the biggest contractors of students in the US state of New York. The company offers students the chance to earn money by selling cutlery items, mostly knives. Its business model has been criticized by many, but is favored by the students.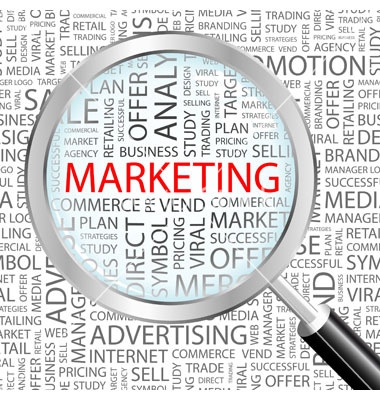 What Is Vector Marketing?
In 1981, Vector Marketing started out as an independent distributor of Cutco Cutlery. It was bought by Alcas Corporation in the year 1985, which as of 2009 is known by the name of Cutco Corporation. The company ventured into the Canadian market in 1990.
Vector offers the students a chance to sell the knives manufactured by Cutco Cutlery and earn profit from dealt sales. It uses a number of advertising methods including newspapers and the internet to lure the students into marketing the knives for them.
Vector Company has in excess of 200 offices located all over the United States and it hires almost 60,000 students every year to do entry-level sales work for them.
What Is the Business Model of Vector Marketing?
Vector Marketing is a direct sales company that hires its staff and workforce by advertising in the newspapers, word of mouth, internet, printed advertisements and direct marketing. Students of high schools and colleges of U.S. and Canada are the number one targets of the company who they hire as sales representatives. The company sometimes fools the students into working for it by telling them that they are affiliated with their school. The students hired by the company work as independent contractors and have to sell Cutco kitchen knives to their family members and friends by giving one-on-one demonstration.
Is Vector Marketing a Scam?
1
Independent contractors of Vector Marketing who have worked for the company in the past allege that it indulges in unsavory business practices and is a type of a pyramid scheme. The advertisements that the company posts on college campuses does not inform the students about the nature of their job in a proper manner.
2
Vector marketing scam also involves dubious compensation policies as well. Since the students are hired an independent contractors they are not paid any money for the traveling that they have to do in order to sell the knives. The students have to get the knives on loan nowadays, instead of making a refundable security deposit which was the case in the past.
3
Vector Company has been sued a number of times in the past. Former contractors of the company have sued for violating the labor laws. The company has been subject to law suits from state departments and even the Arizona Attorney General for the misrepresentation of its compensation system and providing dishonest information to the students.
Vector Marketing Experience
Although the vector marketing has been criticized a lot, some students have who have experienced that holds some different ideas. Below are some of the quotes from them. Read through then you can make your own decision on the vector marketing.
1
"Vector Marketing is not a scam by any stretch of the imagination. It is a great company that offers the students a chance to build up their confidence. I was fortunate enough to work for the company back in my high school days. The job they offered me did not only boost my confidence but also helped me in earning cash as well. I know the job is a little hard in the beginning but when you get a hang of it, it becomes easier and you are able to make sales on a consistent basis. So, if you ask me, I would recommend you to go for it but remember that it might take a lot of hard work and a good period of time for you to start making money."
2
"Vector Marketing is not a scam per se, but it is a job that most students would not be able to generate money from. I had worked for the company when I was in college. They hired me instantly when I went there for the interview, and were very quick to ask me to attend a training program for three days which was unpaid and did not train me much either in selling kitchen knives. I tried selling the expensive knives but was not able to sell any one of them so I had to let go of the job. Thus, in my opinion it is a job that you would rather not try since it demands hard work and no real pay."
ANY IDEAS ABOUT THIS TOPIC?