Do you ever feel like you're too busy to get everything done? Do you find it difficult to balance work, family obligations, self-improvement, keeping up with friends, managing your finances, working out, and spending time doing things you love?
The day's not getting any longer, so you're going to have to find a way to be more efficient. These 14 web apps will help save you time so you can spend it on the important things.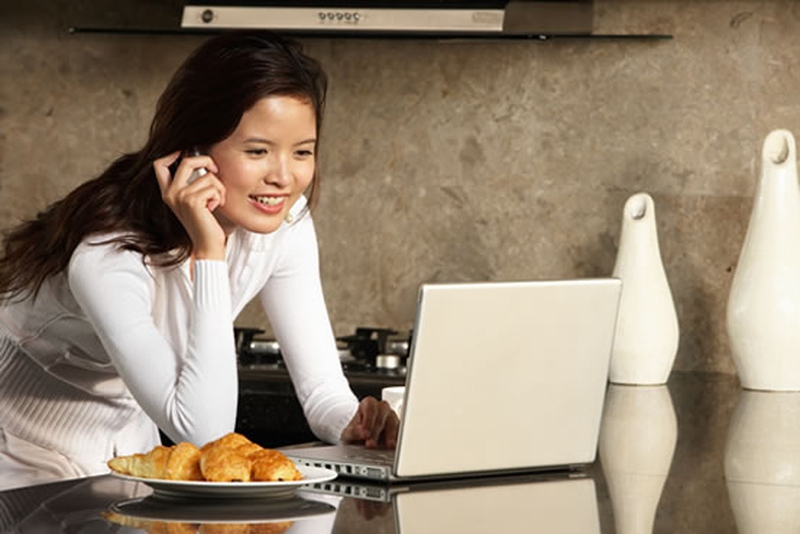 Part 1
1
Get a Quick Update with NetVibes
While it's primarily a business analytics and monitoring tool, NetVibes has a great free account that allows you to monitor social networks, news, weather, and your own custom feeds from a dashboard. Just open an account, add your social network information, and choose the widgets you'd like. It's not as nice-looking as iGoogle used to be, but it might be a good way to spend less time looking at Twitter and CNN in the morning.
2
Get Personalized News with News360
If you're a news reader, using News360 can save you a lot of time. Instead of going to several sites to get your news, you can make a single stop here — just open an account and tell News360 what topics you're interested in. After that, you can give any news story a thumbs-up or thumbs-down rating to tell the app if it's on the right track. You can view a large comprehensive feed or check out each section on its own.
3
Get an Overview of the Latest News with Newsmap
If you want to scan as many headlines as possible in a short amount of time, Newsmap.jp is where you want to be. When you get to the front page, you'll see a few dozen headlines — no pictures to take up space, no ads, nothing to take away from the news. Each section (world, national, business, technology, sports, entertainment, and health) is color-coded, and the darkness of the color indicates how old the story is.
4
Get a Workout Each Day with WODDrive
If you're trying to keep in shape, but you're not sure how, WODDrive can help. While it's primarily targeted at Cross Fitters, you can use the daily workout generator to get a bodyweight workout that you can do at home. And if you're a member of the gym, you can use the commercial gym workout generator for a more traditional workout plan.
5
Check Your Financial Health with Mint
We've talked about Mint a number of times (including how to use it to budget), but it's such a time-saver that it needs to be put on this list anyway. And now that it's been bought by Intuit, it's even better. You can add all your financial accounts, from checking accounts to IRAs to student loans, and keep an eye on where your cash is going with budgets and reports.
6
See the Day's Best Deals with DealNews
Deal of the day websites (and retailers who have flash sales) can save you a lot of money on just about anything, from kitchenware to your next computer. But there are so many of these sites that you can't possibly check them all — so DealNews does it for you. There are tons of categories, broken into clothing, computer, electronics, and home and garden, or you can just look at everything at once.
7
Find Cheap Books with BookBub
The Kindle Store is full of great deals (though maybe not as good as at these other ebook sites), but it can take a while to find them. Instead of searching for hours, you can use BookBub to get a daily digest email of books in your chosen category that are cheap or free. Kindle, Nook, Kobo, Android, and iBooks titles are available.
8
Manage Email More Efficiently with Sortd
Sortd is an add-on app for Gmail that allows you to manage your email more like you do your task list. And because the two are increasingly integrated, this makes for a much more efficient email process. Use Sortd to make boards, categorize emails, and then check them off your list.
9
Convert Files with Zamzar
File conversion can be a huge pain. If you have a Word document and someone needs it in PDF format, or you have an MP3 that you want to be an AAC, it can take some time to figure out which program you need to use to convert it and then actually go through the process. Zamzar simplifies the whole process, letting you upload a file and convert it with the click of a button. Even better, it's free.
10
Stay Organized with Trello
Whether you're using it to create a personal vision board or keep your project team organized, Trello helps you present a lot of information in a compact, organized space. Use it to keep track of your goals, inventory your products, plan a trip, or as a place to record all of your random thoughts. The uses are almost endless.
11
Find Out What Time It is with Every Time Zone
If you work with people around the world, it can be a pain to try to keep track of everyone's time zone. If you need to make a lot of temporal conversions, keeping Every Time Zone open in a browser tab will save you a lot of time — its visual presentation of the time zones and easy-to-use time slider will get you the information you need in a snap.
12
Whip Up Diagrams with LucidChart
You can use PowerPoint, Photoshop, Illustrator, or Microsoft Word to create flowcharts, but there's a faster way to do it without having to learn your way around an app: LucidChart. Sign up for a free account and use the drag-and-drop tools to create diagrams and charts with ease. A free account can use up to 60 objects per chart and gets 25MB of free space.
13
Get Reviews of Your App with Launchkit
If you have an app in the App Store, you probably want to keep a close eye on your reviews. Instead of heading to the App Store every day (or every few hours), you can use Launchkit to monitor them. Get an email whenever you get a review, or have it posted to Slack, one of our favorite teamwork tools. And Launchkit makes it easy to share good — or hilarious — reviews, too.
14
See Where Your Time Goes with Freckle
Time tracking can be a really useful tool, both for people who work on their own and those who work in teams. But keeping an Excel spreadsheet isn't a visually appealing way of doing it. Using Freckle makes it easy to create a log of what you've accomplished and see where your hours are going. It can also help with billing clients if you bill by the hour.
ANY IDEAS ABOUT THIS TOPIC?