Pop songs, what can be said exactly that we don't already know? You hear a song on the radio that just seems to strike a chord in your heart and speak to your soul. Music in general has influence; it is an age-old language in itself. It has a way of making us feel utter joy or even go to the greater extreme and illicit feelings of great emotional pain. So, in this article, we've picked out some top pop songs of all time. Check out!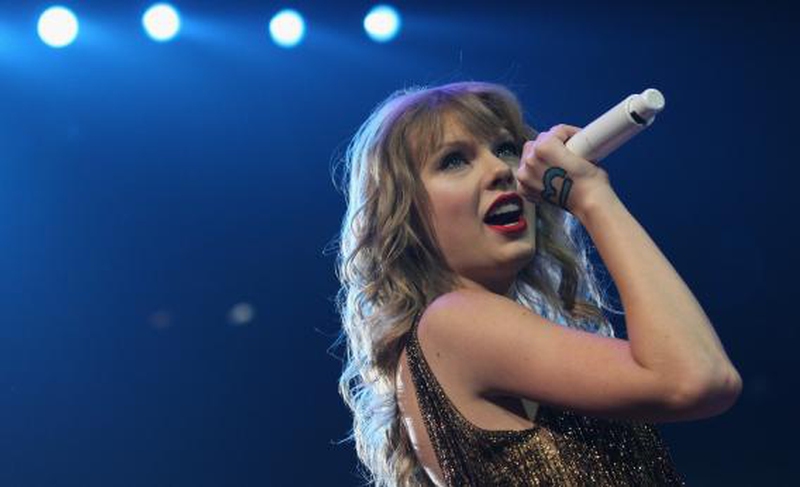 15 Top Pop Songs of All Time
The following top pop songs are listed from 1970s all the way to the 2nd decade in the new millennium. We hope that you enjoy each and every one of these songs, and surely they have all touched your life in some way or another.
1
Imagine, John Lennon (1971)
You won't argue with me if I put this one at the top of this top pop songs list, would you? When John Lennon released this song, it is said to be one of his biggest hits to date. He released this song shortly after he decided to break from the Beatles and try a solo career.
2
Hey Jude, The Beatles (1973)
The Beatles released this hit as a beautiful ballad that speaks volumes to the listeners. It's one more addition to the list of victories for this band.
3
Dancing Queen, ABBA (1976)
Dancing Queen was released and soon became a major song that everyone loved to dance to. Even now it is widely popular in dance clubs around the world. It just proves that some songs are timeless!
4
All Night Long (All Night), Lionel Richie (1983)
Lionel Richie released this classic song which hit the top of the charts in a hurry, staying there for a few months at least. This is a very happy and fast paced song that will have you tapping your feet.
5
Every Breath You Take, Police (1983)
Police got a lot of top pop song, and this could be the classic one. "Every Breath You Take" became what some people referred to as "the stalker's anthem." It quickly went down in history as one of the most memorable songs because of its soulful sound.
6
Like A Virgin, Madonna (1984)
Madonna released this song when she burst onto the music scene. It became an anthem to teens all over the world and drove most parents nuts! Madonna's style didn't appeal to most parents but was a hit with all teens. Back in time, there really were people who were wearing the same style!
7
I Will Always Love You, Whitney Houston (1992)
Whitney released this song as part of "the bodyguard" soundtrack. It quickly became a chart topper just as the movie did. It is the type of song that expresses just how important someone can become to you.
8
Can You Feel The Love Tonight, Elton John (1994)
Elton John teamed up with Disney and released this song as part of the "Lion King" soundtrack. It quickly became an anthem to many people as songs that they related to because of their own children.
9
Crazy In Love, Beyoncé feat. Jay-Z (2003)
The couple released this song as an ode to their relationship to show the world that they were in love and just did not care who knew it. It quickly became a chart topper with its fast upbeat tempo. When you are looking for top pop songs, you just can't miss this one.
10
We Belong Together, Mariah Carey (2005)
As soon as the song was released, it became the soundtrack and theme song for the lives of many couples and was even used as wedding songs for some. The fans ate it up!
11
Sexy Back, Justin Timberlake (2006)
With its catchy beat, this JT song became one of the popular songs to play in dance clubs all over the world. Here is the link so that you can check it out and maybe even dance a little. Go ahead, and who cares if anyone is watching.
12
Bad Romance, Lady Gaga (2009)
It is recorded that Bad Romance got an average of 84 plays. It speaks of knowing that a relationship is toxic, but not being able to stop herself from being in it. Sounds like a lot of us, doesn't it? Lady Gaga quickly gained a following which she has lovingly dubbed her "little Monsters."
13
Rollin' in the Deep, Adele (2010)
This song was released on Adele's Album called "Adele21." She quickly rose to fame and performed on many a stage with this song. Rolling in the deep was written as a result of a relationship that Adele herself went through, and basically her whole album was written this way.
14
Lose Yourself, Eminem (2010)
This song was released by Eminem and it is based on the soundtrack from the movie "8 mile." It quickly flew to the top of the charts and many young people still consider this song to be a motivational influence in their own lives.
15
We Are Never Ever Getting Back Together, Taylor Swift (2012)
This song has quickly become a favourite among the younger generation as the anthem for break-ups. It is said that Taylor released this song as an anthem for herself as she was going through her own breakup at the time. And Taylor is really everywhere these days, so even with only 15 options, I have to pick one of her best out.
ANY IDEAS ABOUT THIS TOPIC?