Everyone loves the excitement and thrills of riding a roller coaster. The dips, loops and speed are enough to make you scream with delight and fear. We've compiled a list of the top roller coasters both steel and wooden, and you can begin planning your next trip to the thrill ride of your dreams. This is the just the first article, which introduces the 10 tallest roller coasters made by steel. Here's another 10 tallest roller coasters but made by wood. Check out!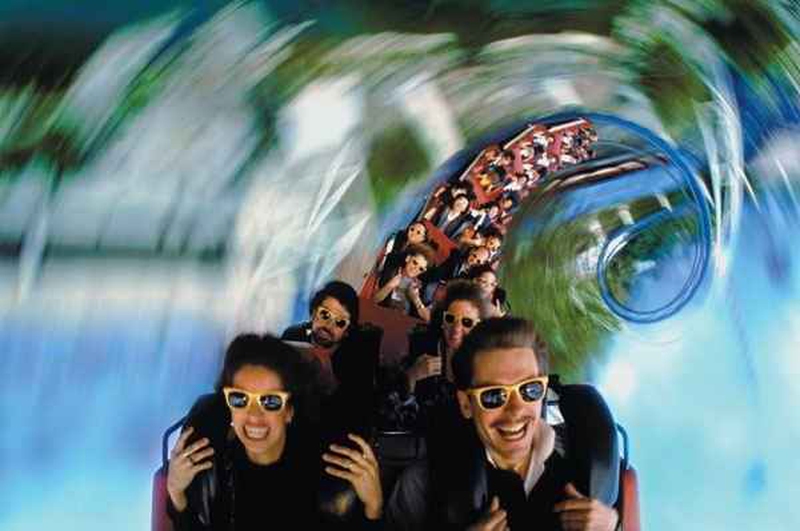 Top 10 Tallest Steel Roller Coasters
The following are the top 10 tallest roller coasters made by steel. Each of them seems a safe yet wild ride. See if you get guts to try out a few!
1
Kingda Ka, United States
As the current tallest roller coaster made in steel, Kingda Ka is located at Six Flags Great Adventure in Jackson, New Jersey, and opened in 2005. It is the tallest steel-construction roller coaster in the world at a height of 456 feet. It has a straight vertical, heart-stopping drop of 418 feet and reaches 128 miles per hour.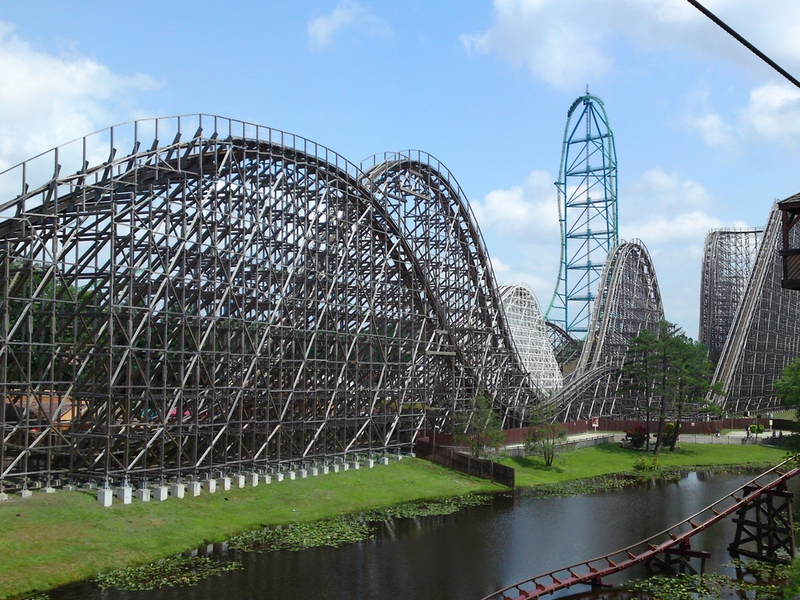 2
Top Thrill Dragsterm, United States
As the second tallest roller coaster, Top Thrill Dragsterm is located at Cedar Point, an amusement park in Sandusky, Ohio. The ride is only seventeen seconds long, which is still enough to put a scare into the hardiest among us. The 420-foot-tall coaster opened in 2003 and is still one of the most popular rides around.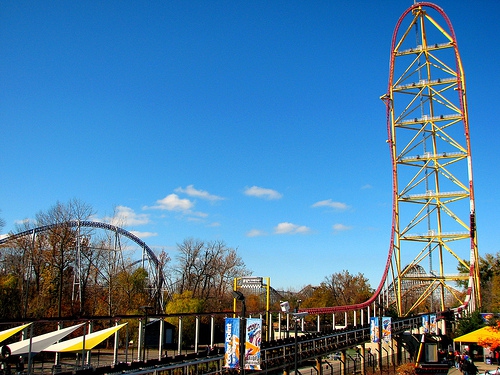 3
Superman—Escape from Krypton, United States
This third tallest roller coaster is located in the Six Flags Magic Mountain amusement park in Valencia, California. It opened in 1997 and is currently in operation. It is a jaw-dropping 415 feet tall and is a reverse heart-stopping free-fall drop of 328 feet.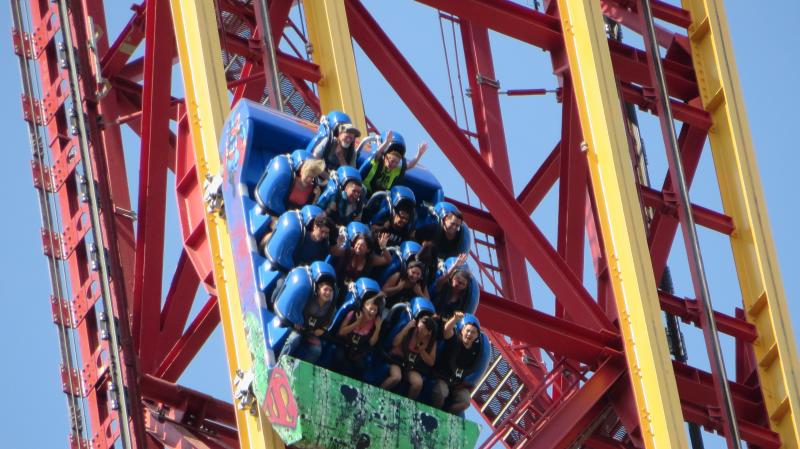 4
Tower of Terror, Australia
This terror-inducing reverse free-fall steel coaster is the tallest one in Australia at 377 feet high. Opened in 1997, the coaster has been in continuous operation at the Dreamworld park in Coomera, Queensland. In 1997, it held the record for tallest roller coaster for three months.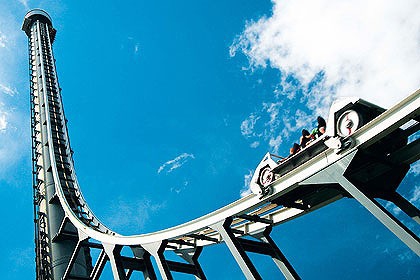 5
Fury 325, United States
Located at Carowinds amusement park in Charlotte, North Carolina, Fury 325 is currently under construction and scheduled to open in 2015. It is planned to have a height of 325 feet with a maximum speed of 95 miles per hour.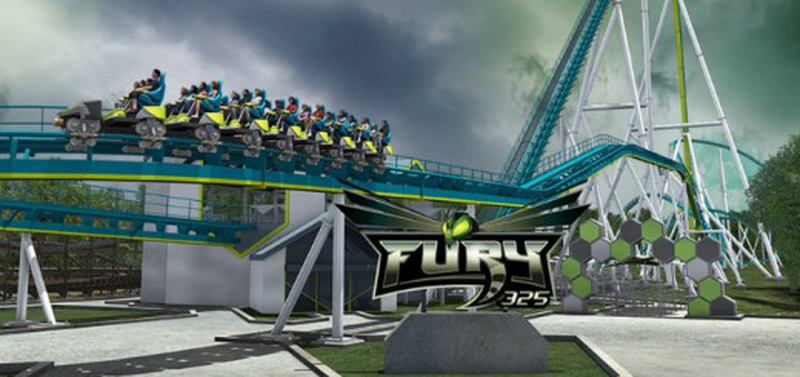 6
Steel Dragon 2000, Japan
This 313-foot tall steel coaster opened in 2000 at Nagashima Spa Land in Nagashima, Mie. The coaster features a maximum drop of 307 feet and two tunnels. It travels at a whopping 95 miles per hour.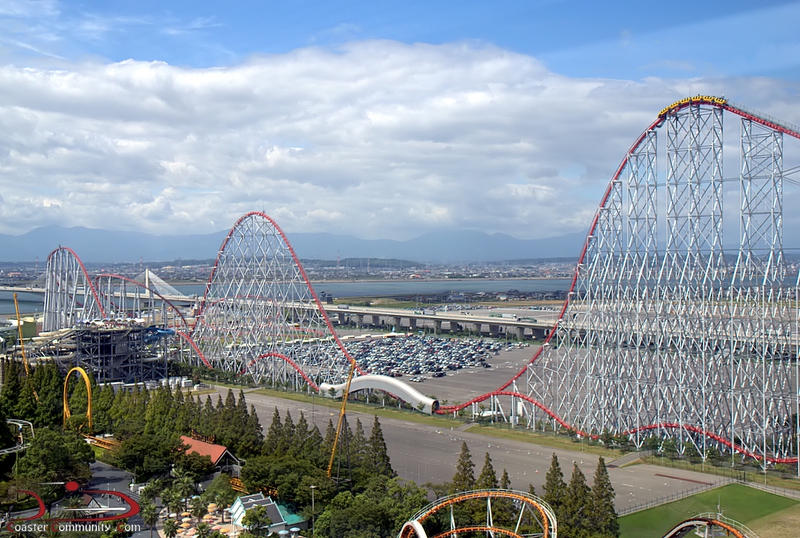 7
Millennium Force, United States
Another coaster located at Cedar Point amusement park in Sandusky, Ohio, this on opened in 2000 with a height of 310 feet and can travel at 93 miles per hour. At its opening, it was the fastest and tallest roller coaster from start to the end. It is still considered to be one of the fastest and tallest coasters in the world.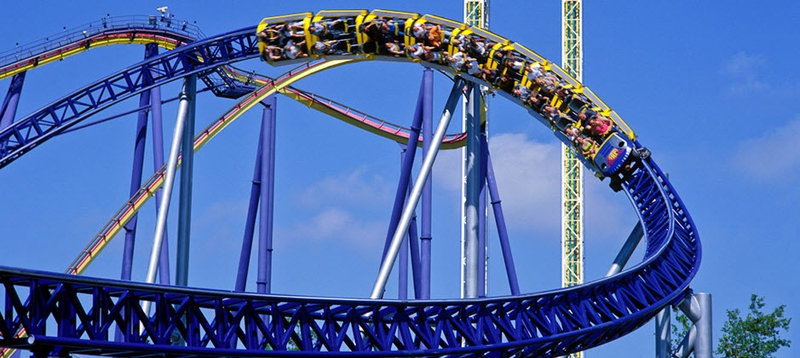 8
Leviathan, Canada
Located at Wonderland amusement park in Vaughan, Ontario, the Leviathan stands at a dizzying height of 306 feet tall. It opened in 2012 and sports a speed of 92 miles per hour. The steel coaster has many heart-stopping drops over the length of its track, and is ranked the eighth fastest in the world.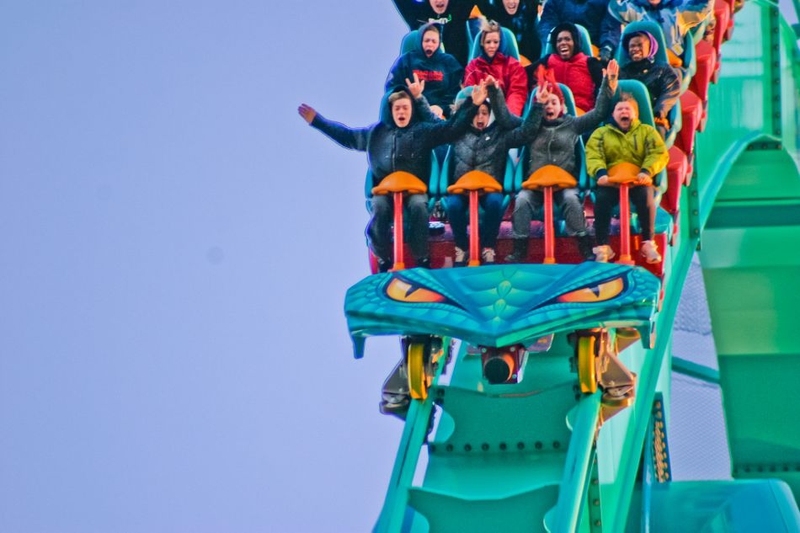 9
Intimidator 305, United States
This steel-constructed roller coaster is located in King's Dominion amusement park in Doswell, Virginia. It opened in 2010 and boasts a height of 305 feet. It is named for late NASCAR driver Dale Earnhardt who was nicknamed The Intimidator. This coaster, travelling at 90 miles an hour, is no less intimidating and will give you quite a thrill.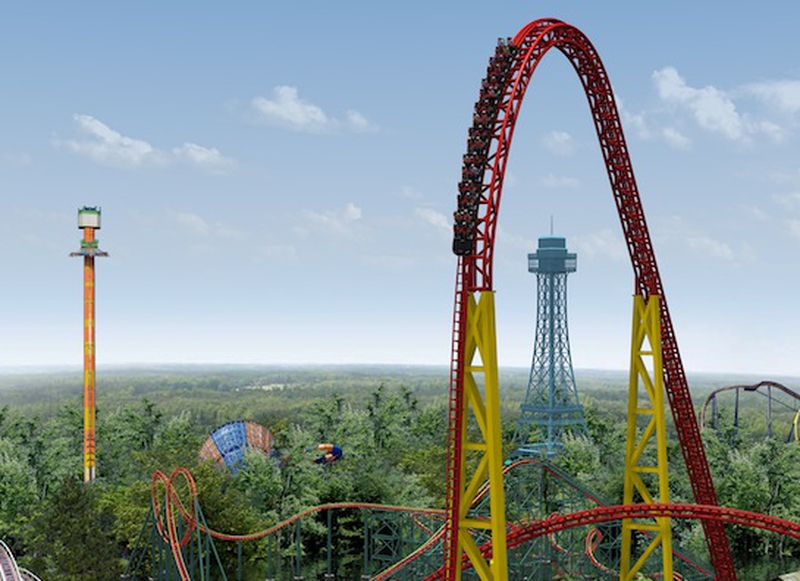 ANY IDEAS ABOUT THIS TOPIC?