While she is most known for being an actress, Jennifer Aniston has also spent time as a businesswoman and filmmaker. Born and raised in Los Angeles, California, Jennifer Aniston became a household name after portraying the character Rachel Green on the hit sitcom "Friends." Aniston became a well-sought after actress who has now played in dozens of movies to date, many of which have added to the awards she has won. Now she is a proud supporter of many organizations, and has become even more well-known throughout the world for the following roles. Check out these 10 great Jennifer Aniston movies.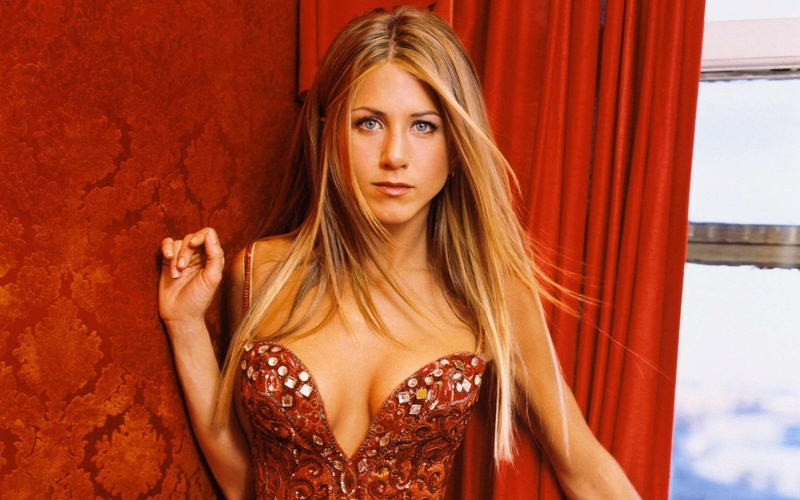 Top 10 Jennifer Aniston Movies of All Time
These 10 Jennifer Aniston movies are ordered by release year and each gets high rate on IMDb. Enjoy!
1
Office Space (1999)
While still working on the "Friends" show, Aniston began branching out into the movie realm with this classic workplace comedy "Office Space." This movie gave Aniston her break into the film industry while her "Friends" co-stars struggled to get there. With many positive reviews, this movie showed Aniston in a new light that the public definitely appreciated, which led to her filming many more movies.
2
The Good Girl (2002)
While the first movie role gave Aniston a break into the film industry, "The Good Girl" brought Aniston out of comedy, showing her as a well-versed actress capable of playing any role placed before her. The influence this movie brought for Aniston was not one of dozens of positive reviews, but that of showing her ability is more than just an overly glamourized actress.
3
Bruce Almighty (2003)
For Aniston, being placed side by side with one of the world's greatest comedic actors takes a lot of courage and talent, which she has proved she has in taking on this role. Jim Carrey noted that he and Aniston worked well together, despite being almost polar opposites in that Carrey likes to improvise whereas Aniston is much more centered.
4
Derailed (2005)
Taking a break from comedy once more, Aniston shows a dark side of her abilities in the film "Derailed." The storyline, which shows Aniston as someone who may ruin a marriage, allows the viewers to realize that Aniston truly is a multi-talented actress. Furthermore, it brings to light both the issues of adultery and rape, both of which are difficult subjects to discuss, and even more difficult to act out as Aniston does in this film.
5
The Break-Up (2006)
After her serious role in "Derailed", Aniston returns once more to a comedic role with a love story twist. This role shows Aniston, not long after her divorce from Brad Pitt, in a movie that concentrates on the hardest part of the relationship: the break-up. Whether or not this shows how she handled her divorce, the role does show that there is usually no good guy or bad guy in a relationship, but that everyone is flawed in some way and it is how a couple works together that determines whether or not the relationship will truly end.
6
Marley and Me (2008)
Continuing with the theme of playing roles that are both humorous and emotional, Aniston finds herself playing a mother and dog-lover in this film. As a well-known book, the film called to the hearts of fur lovers all over the nation and received many positive reviews in the box office. This emotional role helped remind the world that Aniston is a brilliant actress, regardless of the role she plays.
7
He's Just Not That Into You (2009)
This movie concentrates on three women, one is desperately trying to find Mr. Right, one is married, and the rest one has been in a 7-year relationship and is still waiting for a ring. Aniston plays the latter of the three, eventually making a statement for viewers that you can still seek your happy ending even if it means losing something in between.
8
The Bounty Hunter (2010)
Although not well-received at the box office, "The Bounty Hunter" shows a passionate Aniston whose character is willing to bet everything on catching the biggest story of her journalist career. The movie shows that sometimes all it takes to rekindle love is seeking something out together and admitting each other's differences rather than being succumbed by them.
9
Just Go With It (2011)
In a story about just how much trouble lies can get you into, Aniston plays the character who must go from drab to fab in this hilariously unexpected film with Adam Sandler. Now a big name in Hollywood herself, she and Adam Sandler only bring themselves more publicity by performing together. Overall well-liked, the film is currently in the top 5000 films of the International Movie Database.
10
We're the Millers (2013)
With an overall positive rating from viewers, "We're the Millers" is probably one of Aniston's most comedic roles to date, and perhaps the one with the least amount of meaning behind it. Playing a stripper who turns into a mother as part of a fake family created to smuggle drugs into Mexico, she's got plenty of jokes and laughter waiting for you.
ANY IDEAS ABOUT THIS TOPIC?