So you want to have a party or event or maybe compile one of the hottest dance playlists for your workouts or just chilling with some tunes? Then the 10 best dance songs of all time can suit for whatever your musical needs are.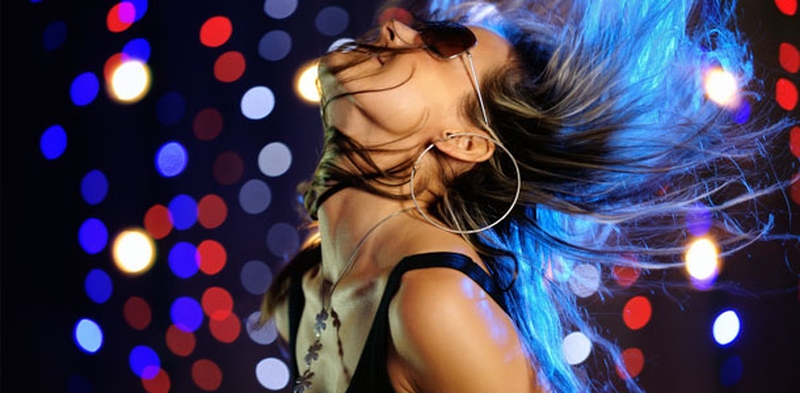 10 Best Dance Songs of All Time
The following 10 dance songs are ordered by release year. Enjoy!
1
Music, Madonna (2000)
This is a Billboard top 100 hit as the 2nd most successful dance hit in the decade. As a dance song, it does truly mean people having fun at a dance party by its beats and rhythm.
2
Womanizer, Britney Spears (2008)
Lead single of the album "Circus" by Jive Records, the song is about a woman discovering her man is a womanizer. It reached NO.1 in America and every European country it charted. It was nominated for a Grammy in 2010.
3
Just Dance, Lady Gaga feat. Colby O'Donis (2008)
Co-written and produced by Red One, this song is the second single on her album "The Fame." After spending five months on the top 100, it hit number one in 2009. It sold over 10 million copies and was nominated for a Grammy in 2009, but sadly lost to Daft Punk.z
4
Boom Boom Pow, Black Eyed Peas (2009)
Lead single on the fifth album "The End", this song stayed at the top of the Billboard top 100 the longest in 2009 and sold 6 million copies. It won best short form music video at the Grammy's and was nominated for best dance recording.
5
DJ Got Us Fallin' In Love, Usher Feat. Pitbull (2010)
Made to top 10 in more than 15 countries, the song was certified by the RIAA as a platinum record. This is Usher's most popular singles. It is a Euro-pop electronic dance genre which is why it topped the charts in Europe straight away.
6
Moves Like Jagger, Maroon 5 (2011)
The song is written and performed by Maroon 5 and it's an A&M production. It is a song about a man impressing a woman with his dance moves. With sales of over 15 million copies, it will for sure stay in the list of best-selling single of all time.
7
Starships, Nicki Minaj (2012)
Lead single from the album "Pink Friday", it has not been a favorite of the critics but is still the best single as it stands today of all time. It also managed to spend 21 consecutive weeks at the top 10!
8
Sexy And I Know It, LMFAO (2013)
Second single from the album "Sorry for Party Rockin", the song was featured in Gossip Girl episode 5. It hit the top of every country it charted. It has become their 2nd number 1 hit.
9
Happy, Pharrell Williams (2013)
Lead single from his second album "Girl", this song is also on the soundtrack album for Despicable Me 2. It is nominated for best original song at the 56th Grammy award, but lost to "Let it Go."
10
Timber, Pitbull feat. Ke$ha (2013)
This is a single recorded with feature artist Ke$ha. It is the lead single from the album "Meltdown." It was number one on the Billboard Hot 100 for 3 consecutive weeks. In Canada and other European countries, it held steady at number one for 8 weeks.
ANY IDEAS ABOUT THIS TOPIC?