Rainy days can be depressing and sap your energy. But rain can also be beautiful and uplifting. Having a great playlist of songs will help you weather any storms and put your happy face back on. Some of the best rainy day songs are already familiar and only need you to add a raincoat and umbrella. Here is our list of the 10 best rain songs. Check it out!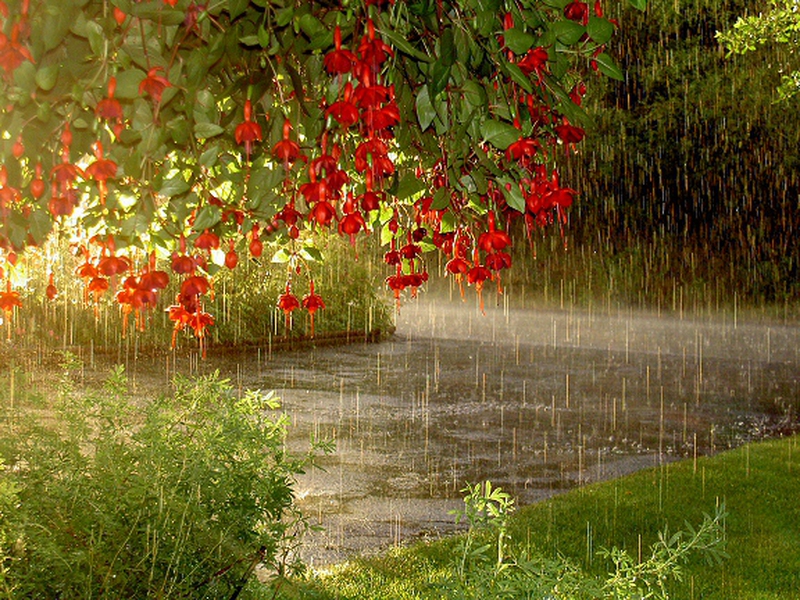 Top 10 Classic Rain Songs
These 10 classic rain songs is ordered by their release year. Enjoy!
1
Singin' In The Rain, Gene Kelly (1952)
This is the first song coming into my mind when mentioning "rain songs". Gene Kelly spends this single's length showing off his famous dance moves. He is so in love that the rain becomes a beautiful thing to him. The song is upbeat and catchy, and it makes you want to run out and play in the rain. It is such a beloved and classic song due in part to the movie's popularity.
2
Rain, Beatles (1966)
The Beatle's turns every song into gold and this is no exception. It is about embracing the rain and making it a part of you. It has the classic Beatle's feel and would be perfect to put on for a walk in the rain, making you feel upbeat and positive.
3
Rainy Day Women #12 & 35, Bob Dylan (1966)
The New Orleans's jazz type feel of this song by Bob Dylan catches you right off the bat. The sax and tambourine keep you firmly hooked while your toes start to tap. This song is almost a cult classic, but most people mistake the meaning of the song, assuming it is about marijuana which is totally not.
4
Have You Ever Seen the Rain, Creedence Clearwater Revival (1970)
With the unmistakable sound of John Fogerty's vocals mixed with the classic musical style of Credence Clearwater Revival, this is a fantastic song to beat any rainy-day blues. Typical of CCR guitar chords help bring this song to No.2. It is the perfect house cleaning dance song that banishes ill-will feelings towards rain.
5
Let It Rain, Eric Clapton (1970)
This song has all the elements of most classic Eric Clapton music. His smoky and punchy vocals come through accompanied by masterful guitar playing. This single has always been a great one for cranking up a rainy day since it seems to be almost a dare to Mother Nature. Catchy lyrics and beat have kept this one of Clapton's best.
6
Rainy Days and Mondays, Carpenters (1971)
This is one of the most popular rain songs. The stunning and amazing vocal of Karen Carpenter shines in this single. She hits the mark every time on the high notes, accompanied by the harmonica and piano. The sax riff near the end is a welcome surprise. It leaves you feeling determined not to let the rain get you down.
7
Purple Rain, Prince (1984)
The guitar work is powerful and the solo at the end amazes. This has become a signature song for Prince, who took it to No.1. It is about being happy in the rain and should feature on any rainy day playlist. It is perfect to curl up on the couch to watch the rain fall. The following version is covered by Richard James.
8
Here Comes The Rain Again, Eurythmics (1984)
Emotions run high throughout this single about unrequited love. The sound of rain in the background is soothing, and it combines well with the strong vocals that Eurythmics became known for. What else can you do but embrace the rain by listening to this song.
9
Why Does it Always Rain on Me, Travis (1999)
This song, about all the bad luck Travis has suffered certainly, makes your problems seem trivial. It is a song that you can't stop yourself from singing along to. His soothing voice moves along to keep this fun song going.
10
Rain, Patty Griffin (2002)
Singing about the power of rain and the emotions that it evokes, Patty Griffin's folk type approach makes this song shine. The tempo is laid back and the lyrics flow smoothly. This is a beautiful song to listen to as you sit outside during a rainstorm, or take a stroll in a gentle rain.
ANY IDEAS ABOUT THIS TOPIC?