Talk about getting two for one, and today I'm counting down my picks for the Top 10 Celebrity Twins. For this list, I've piled together some of the film and recording industry's stars who share the spotlight with their twin, identical or otherwise.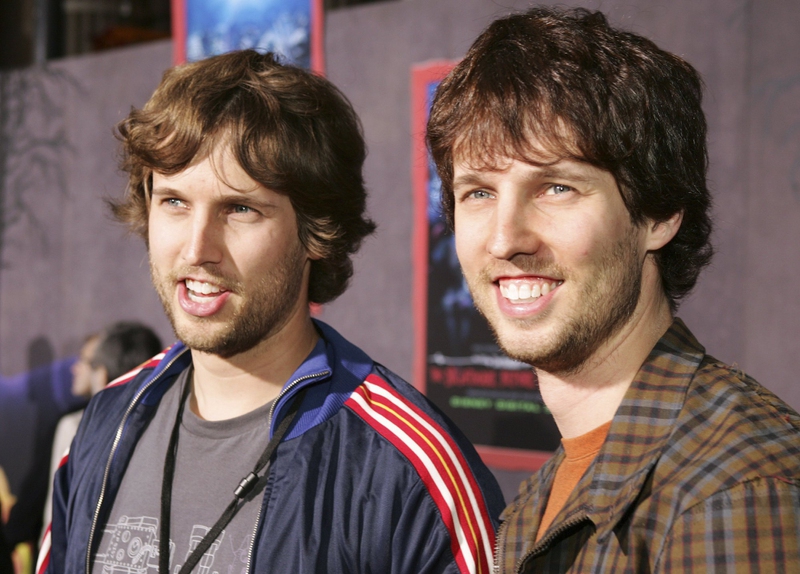 Part 1
1
James & Oliver Phelps

We grew up with and knew them for an entire decade as Fred and George Weasley. Since the end of the Harry Potter films, our favorite British twins have been hard at work in upcoming new projects, collaboratively and separately, both at home and stateside. While the two regularly partake in some of the finer pleasures in life, like golf games with their former co-stars-turned-close friends, the Phelps brothers frequently find the time to give back to their community through charity work. Be that as it may, we still can't tell them apart.
2
Robin & Maurice Gibb
Two-thirds of the brotherly contingent of the disco sensation that was the Bee Gees, twins Robin and Maurice, along with their older brother Barry, were a force of nature in rock all throughout the '60s and '70s, selling well over 200 million records worldwide and being inducted into the Rock and Roll Hall of Fame in 1997. After the Maurice's death in 2003 and Robin's passing in 2012, brother Barry continued on with solo acts in honor of the twins.
3
#3: Dylan & Cole Sprouse
Introduced to audiences in the ABC sitcom "Grace Under Fire," Dylan and Cole Sprouse later went on to share a string of movie roles from the late '90s to the early 2000s. Their major break came when they landed the titular roles in the Disney Channel's "The Suite Life of Zack and Cody" which later spawned a spin-off series, "The Suite Life on Deck." These days, the twins have stepped down from stardom spotlight, with Cole looking to start a new career in archaeology, while Dylan is venturing into the video gaming industry.
4
Tia & Tamera Mowry
After starring in separate small roles on television, these German-born American twins achieved stardom status starring opposite each other on the ABC-turned-WB sitcom "Sister, Sister." After six seasons, the duo went on to find temporary residence on the Disney Channel, starring together in numerous pieces of original programming. Today, both twins are happily married mothers who have since gone on to separate spheres in the industry, with Tamera as a co-host on the daytime talk show "The Real," while Tia goes back to her sitcom roots in Nickelodeon's "Instant Mom"
5
Mary-Kate & Ashley Olsen
Sharing our top spot are the girls who found their way into our hearts before either could walk or talk. After switching in-between takes for nearly 200 episodes in the classic sitcom "Full House," Mary-Kate and Ashley Olsen continued to act with back-to-back TV films and straight-to-video releases distributed through their own production company, Dualstar Entertainment. After wrapping up "New York Minute" in 2004, the twins made a leap of faith away from the Hollywood spotlight and into the glam of the fashion industry.
6
Joel & Benji Madden
As co-founders of the ultra-successful band Good Charlotte, these rockers from Maryland have been demonstrating their musical worth through their vocal and guitar prowess respectively for nearly two decades. Achieving success with one platinum record after another, the brothers have since expanded their creativity to new ventures, experimenting with new sounds through their eponymous folk-rock duo The Madden Brothers. Well-rounded, grounded, and spiritual musicians, there's no denying that this duo is far from "young and hopeless."
7
Don & Dan Stanton
While they may not be your run-of-the-mill household names on any list of Hollywood stars, true film aficionados will definitely recognize these two for their minor roles in numerous pop-culture gems. We knew them as the two censors in "Good Morning Vietnam," the dancy scientists, Martin and Lewis, in "Gremlins 2," and even as the Warner Brothers. However, their most prominent role to date was perhaps this brief but memorable scene from one of Hollywood's greatest sequels. In a film loaded with visual effects, there was no CGI done here… well, kind of.
8
Charlie & Craig Reid
Making up two halves of the folk/pop rock band The Proclaimers, Charlie and Craig Reid have been jamming uplifting beats to dedicated fans throughout the commonwealth kingdoms since 1983. Unlike most other recording artists from across the pond, The Proclaimers are noted for their distinctive Scottish accents, which are part of the aesthetic of their music. With their cheery releases achieving sales that have garnered them multiple BPI silver statuses as well as a U.S. gold record, they've gone a long way past 500 miles and they'll be going a lot further than 500 more.
9
Tegan & Sara Quin
Writing songs and strumming the guitar since the age of fifteen, this indie-rock duo from Alberta quickly found success in the underground scene prior to shining in a mainstream light. As openly gay musicians, these twins are not only continuously active in the music industry, but also or numerous LGBT causes, speaking openly in seminars and interviews about contemporary issues facing the community. With one record hit after another, it's no surprise that these girls have toured alongside fellow phenomenal peers such as The Killers, Katy Perry, and Paramore.
10
Shawn & Aaron Ashmore
You know one of them as Bobby Drake under the Marvel Banner and the other as a Daily Planet photojournalist from the DC Universe. Collaborating on the show that gave them their start, "Animorphs," these twins were no strangers to the unreal prior to landing their comic-book roles. While it's been made clear that there's no sibling rivalry between the two, one has definitely garnered more silver-screen time, while the other has been more focused on projects for the boob tube – as if we can tell the difference anyway.
ANY IDEAS ABOUT THIS TOPIC?