It's hard enough to portray one character, but…two? Today I would like to list my picks for the top 10 actors that have played twins.
For this list, I'm taking a look at actors that excelled at playing both of the twins in a film or TV show. Movies or series where different actors portray the twin roles did not make the cut in this list. And please be advised, spoilers ahead!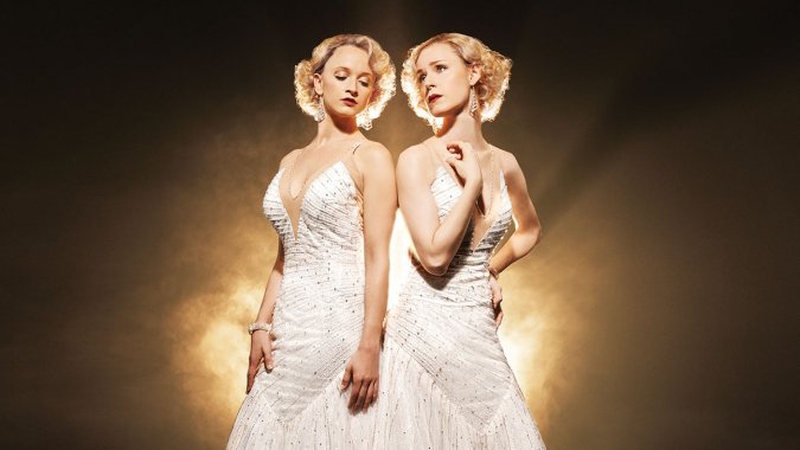 Part 1
1
Nicolas Cage
"Adaptation." (2002)
With Oscar-nominated performances by Meryl Streep and Nicolas Cage and an Oscar win for Chris Cooper, this curious and eccentric comedy-drama was listed by some as one of the great films of the year. When Cage's neurotic character Charlie Kaufman is commissioned to write a screenplay based on the novel "The Orchid Thief" by Susan Orlean, he runs into writer's block, both aggravated and helped by his carefree twin brother Donald, also played by Cage. The movie documents their struggles, Orlean's adventures, and an arrogant, orchid-stealing swamp rat at the center of it all.
2
Leonardo DiCaprio
"The Man in the Iron Mask" (1998)
Based on the legend of the Man in the Iron Mask, this film attempts to guess at the identity of the mysterious masked figure who was imprisoned for decades in France during the late 1600s. When Louis XIV is shown to be a murdering, hedonistic, and immoral ruler who lives in luxury while his people starve, the legendary group of retired musketeers are forced to come back into action. When it's discovered that the man in the mask is actually the king's twin brother Philippe, both of whom are played by Leonardo DiCaprio, the musketeers' plan is to release him from captivity and have him substituted.
3
Jeremy Irons
"Dead Ringers" (1988)
In a movie that won the Genie Award for Best Canadian Film, this creepy thriller showcases a stunning and award-winning performance by Jeremy Irons as two twin gynecologist brothers. Highly successful in their practice, the dominant Elliot enjoys seducing his female patients and later hands them over to the more passive Beverly. However, when they are introduced to Claire, played by Geneviève Bujold, a downward spiral begins that upsets the balance and harmony between the twins and sends them into a mire of delusion, drugs, and depression that will have deadly results.
4
Christian Bale
"The Prestige" (2006)
In just one of the many twists presented in this Christopher Nolan movie, it is revealed that Alfred Borden, a working-class magician, and his assistant, Bernard Fallon, are actually identical twins, and have been switching places throughout life, deceiving everyone including their loved ones. The integrity of the entire film depends on our not knowing this secret until the end, and Christian Bale keeps the secret well with his incredible and chameleon-like performance as both men. "The Prestige", referred to by some as one of the best films of the decade, can't help but keep you guessing.
5
Lindsay Lohan
"The Parent Trap" (1998)
While Hayley Mills did a fine job in the 1961 film of the same name, we've chosen the 1998 remake as our top three choice here. In "The Parent Trap," when 11-year-old twin sisters Annie and Hallie are enrolled at the same summer camp by coincidence, they both discover their relation as well as the fact that they have the same parents, although long-time divorced. It is then that the girls decide to spring the titular parent trap, which is their plan to switch roles and help their parents fall in love with each other again. This feel-good family movie ended up becoming a critical and commercial triumph, with Dennis Quaid, Natasha Richardson, and Lindsay Lohan praised for their sweet, heartfelt, and believable performances.
6
Jeffrey Tambor
"Arrested Development" (2003-06; 2013)
In the show that TIME magazine called one of the all-time top 100 TV Shows, Jeffrey Tambor's performance(s) as the two Bluth brothers at the top of the family tree stand out as laugh-out-loud idiotic. George Sr., the balding patriarch of the dysfunctional Bluth family, is the founder of the Bluth Company, but spends most of the earlier seasons either in prison or in hiding due to some sketchy business practices. Oscar, with a full head of luxurious hair, is more laidback, has never had to work hard, enjoys using marijuana and usually finds himself at odds with his brother.
7
Jackie Chan
"Twin Dragons" (1992)
Mix "The Prince and the Pauper" with Jackie Chan and a ton of martial arts, and you've got the general premise and feel of this Hong Kong action comedy. After two newborn twins are separated from each other at a hospital, they grow up in vastly different environments, Ma Yau becoming a classical musician and conductor while Wan Ma grows up to become proficient in street racing and martial arts. Confusion and hijinks ensue when the two inadvertently take each other's places and get mixed up with a nasty gang.
8
Jean-Claude Van Damme
"Double Impact" (1991)
After a Triad henchman kills the parents of a set of twins, one is rescued and raised in Los Angeles while the other is raised at a Hong Kong orphanage. When they finally cross paths once again in Hong Kong, the two, who have both trained to become world-class martial arts experts, find themselves in a conflict with the Triad mob. Though Chad and Alex Wagner initially have reservations about each other, they each realize they cannot prevail without the other's assistance, and they finally team up in this commercial triumph that reached #2 at the box office.
9
Edward Norton
"Leaves of Grass" (2009)
This comedy-drama from the arsenal of director Tim Blake Nelson is enhanced by the flawless performance(s) of Norton, playing Bill, a mild Brown University professor, and Brady, a rough marijuana dealer. When Brady fakes his death so that Bill can come back to his Oklahoma hometown, Bill is asked to take his twin's place so that Bill can go and knock off a menacing drug lord. Before long, both find themselves in trouble in this wacky movie that is alternately dark, funny, philosophical, and touching.
10
Armie Hammer
"The Social Network" (2010)
In a performance that won him the Toronto Film Critics Association award for Best Supporting Actor, Armie Hammer here plays two rich twin brothers and fellow Harvard University students to Mark Zuckerberg who invite him to work with them on a new social network/dating website. When Zuckerberg ends up going in his own direction to create the incredibly popular Facebook, Cameron and Tyler Winklevoss believe that their idea was stolen. First complaining to the Harvard president, and later suing Zuckerberg's company, the twins' provide a compelling conflict in this film based on the true story.
ANY IDEAS ABOUT THIS TOPIC?