Travel should be pleasurable — not stressful. While it's almost inevitable for something to go awry from time to time, you can avoid most issues with a little foresight and planning. Sometimes all it takes is investing a bit more upfront in order to ensure a better travel experience. Take a look at these nine things you should never skimp on when traveling.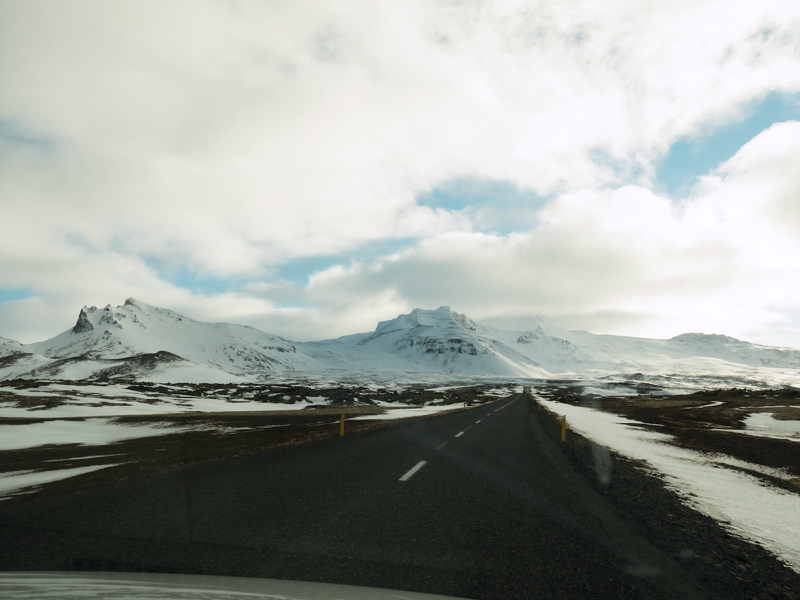 Part 1
1
Personal Safety

Because I live in New York City, I'm generally not afraid of new surroundings, seemingly seedy neighborhoods, or people who look like they might be up to no good. I stay vigilant, of course, but I don't want to let a black cloud of fear follow me wherever I go just because the area doesn't look like it's maintained by Ritz-Carlton. There was a time in the Bahamas, however, that this joie de vivre could've gotten my friends and me into a sticky situation while traveling down a lonely road from one club to another — a mistake I'll never make again. Now I loosen the purse strings and spring for a cab to avoid a potentially dangerous situation.
2
An Unforgettable Experience
Finally, we've gotten to the fun part — activities! I'm an activities-oriented guy, and I like to be out and about experiencing everything I can in the short time I have in a location. The problem, however, is that an unforgettable experience can be costly. Still, it's not something on which you should skimp — your fond memories of your trip will last much longer than any tchotchke — and there are ways to make it affordable.
Remember when I mentioned earlier that the preference for high-end flight and hotel accommodations are relative? They still are, and personally this is how I justify splurging a bit on a great experience — I choose to stay in modest digs and fly the cheapest way I can, so when I get to my destination I can have all the fun I want without feeling guilty for spending too much money.
3
Luggage
I'm not including accommodations or method of travel on this list because I think those two items are relative. Some people like five-star hotels and first-class seating, while others are perfectly fine in hostels and economy class. To each their own.
What we can all agree on, though, is that decent luggage is an important trip component for several reasons, namely because it needs to hold up against all the wear and tear you'll put it through in your travels. I'm not saying that cheap luggage will fall apart and expensive luggage is bar none, but there is something to be said about brands with a reputation for quality — and that usually comes at a cost.
Personally, I prefer Herschel Supply Co. for my luggage, while my husband likes Tumi. Those aren't endorsements (I don't have any affiliation with either of those companies), but rather suggestions to help inform your future purchase if you're in the market for sturdier luggage.
4
Comfortable Shoes
A lot of people vacation in warmer climates. And why not — there's an abundance of things to see and do when the weather outside is perfect. But before you head out to explore, make sure you're wearing comfortable shoes and socks that can handle a day of walking without killing your feet. These should be the real deal — and definitely not right out of the box. You also want to avoid going sockless. I've worn both canvas slip-ons without socks and flip-flops on heavy walking days, and both footwear choices resulted in bloody, painful feet.
5
Travel Insurance
I once went on what was meant to be an unforgettable European vacation that included London, Dublin, and finally, Paris for New Year's Eve. But thanks to Mother Nature and an incompetent, famously low-priced Irish airline that shall remain nameless, my hopes of ushering in a new year in the City of Lights were dashed. The worst part? I was young and dumb and I didn't have travel insurance. Hotel, train fares, and airfare all went out the window — along with my usually jovial attitude. Don't let this happen to you, especially if you're planning a special-occasion trip. Spend the extra money to protect your investment.
6
Cell Phone Data
When I travel to destinations outside my wireless provider's coverage area, I try to stick with the hotel's free Wi-Fi. If you want to be fully connected — it's not a bad idea despite the faction of people begging us to unplug every once in a while — there's a solution that will cost you a few bucks. Still, it's much cheaper than the fees you may incur from your provider.
"Buying a SIM card upon arrival in a country will cost you little more than $10 to $15 and it's invaluable for all the times you get lost or you're unable to communicate with your cab driver," says Matthew Newton, CEO of Tourism Tiger. "Many small emergencies are solved through the simple asset of a SIM card charged with one gigabyte of data."
7
Bottled Water
My Wise Bread colleagues and I generally try to steer you clear of buying bottled water, but Dr. Irene S. Levine (who moonlights as a freelance travel writer) makes a good case for bottled water when you're traveling.
"There is no reason to take a chance," she says. "Even if tap water is safe to drink, it may have a different mineral composition that is upsetting to your stomach and can potentially ruin your trip. Additionally, don't try to save money by not drinking enough water. When you're traveling, it's easy to get dehydrated either on planes or in hot climates when you're more active than usual."
As someone who prefers tap water, I agree that this is a good practice to adopt, especially when traveling outside the United States. To save money and waste, consider buying a few large jugs of distilled water with which you can fill your permanent water bottle, instead of buying many single bottles the whole trip.
8
Health Care
Speaking of questionable local hospitals, they're the very last place you ever want to visit while you're traveling — even worse than jail. If you're ill, spring for quality medical care.
Blogger behind Broke Girl Gets Rich, Chelsea Baldwin, just wrapped up a few years in Asia, and soon she'll embark on an extended stay in South America. As someone who has caught her fair share of stomach bugs while traveling and was subsequently treated at public health facilities, she advises better-quality healthcare as well.
"If the public health care in the country you're visiting is known for its quality, that's fine, but otherwise it's always worth the extra cost to get more attention and better care from a private doctor," she says. "Most American health insurance companies will cover you for emergency situations overseas, but if you think the cost of visiting a private doctor at your destination could get expensive, there are numerous travel insurance companies you can get plans from to help cover you."
9
Vaccinations
I suspect that pre-travel vaccinations are not only overlooked a lot of the times, but probably actively avoided sometimes due to cost and inconvenience. In that case, let's play a game of "Would You Rather?"
I'll go first.
Would you rather pay for pricey vaccinations that will help you avoid common illnesses, or would you rather spend your trip becoming besties with a toilet and visiting the very questionable local hospital?
I win.
Get the proper vaccinations before you depart. If you can't afford it, don't go. In some cases, it really could be the difference between life and death.
ANY IDEAS ABOUT THIS TOPIC?