Every woman needs to spend some time alone. With work, school, friends, kids, and family members, there will be times where you just need to escape to the privacy of your own bedroom. Taking time for yourself isn't selfish and can be used in a variety of ways. You can simply have some fun, work on your business, make plans for your future or just take care of yourself - there are so many things you can do in bed alone. Read on to learn just how you can enjoy your own alone time.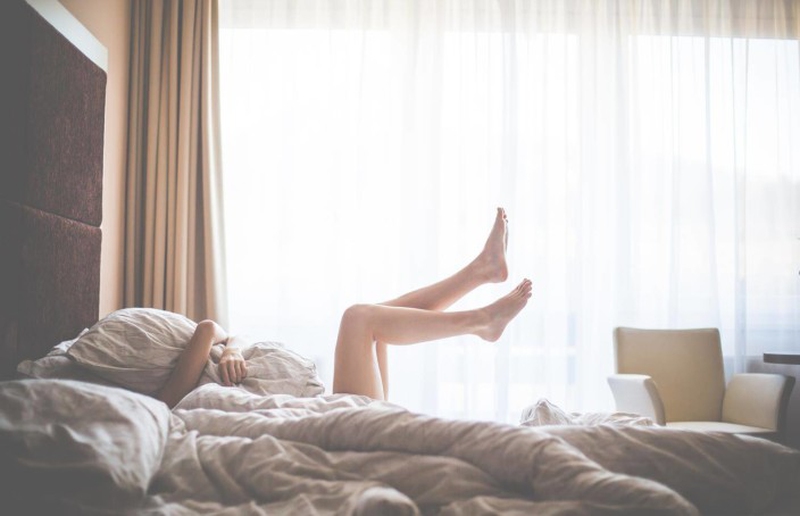 15 Enjoyable Things to Do in Bed Alone
1
Clean
One of the best things you can do when you're alone and feeling a little overwhelmed is to clean up your space. Organize your closest and get rid of those things you know you'll never wear again. Organize your dresser, nightstand, and clean your bedding. You'll feel accomplished and be able to relax more peacefully once it's done.
2
Read
You probably have a list of books you want to read but have never gotten around to it. When you are taking a day for yourself, pull out a good book and get cozy in your bed.
3
Watch your favorite show
When it's just you and you don't have to fight over what to put on, watch something you want. Nothing is better than taking the day to lounge in your bed while watching a good show.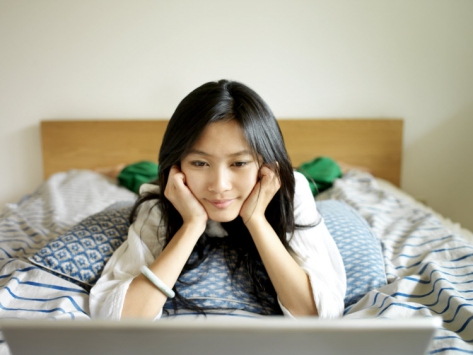 4
Give yourself a new look
Maybe you want to change your hair color, paint your nails or just give yourself a new facial. Self-care is important to living a happy and healthy life. Most of these things can be done while relaxing in your bed. Try out some new hairstyles, pull out your favorite nail polish and just focus on yourself.
5
Set some goals
When you have the time to actually think about what you want from your life, take advantage of it. If you are going to be spending some time alone in your bedroom, use this time to make some plans for the future. One of the things to do in bed alone is to create an action plan with goals that you can work towards.
6
Write
Whether you are sending out notes to friends and family or just writing out your thoughts, your bed is a great place to get your thoughts out and on paper. If you have been wanting to start on a book or a blog, then this is the perfect time to do it.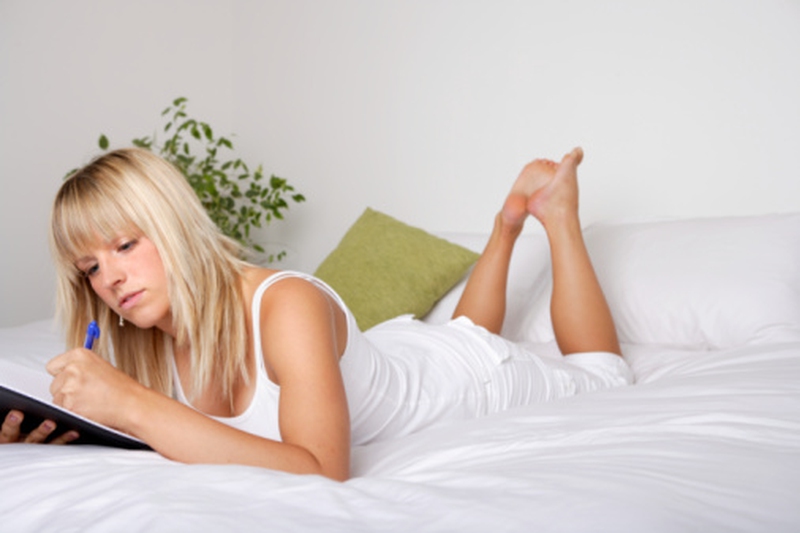 7
Research
Maybe you have been wanting to buy a new car, house, or have thought about taking some online courses. When you are alone, you want to take the time to research and put your focus on these big decisions. Take out your laptop or simply use your smartphone and do some researching so you can make a better choice of what you want.
8
Learn something new
Do you have a hobby you wish you could pursue? When you are alone in bed, you can take the time to actually learn how to pursue it. Whether it's learning how to crochet or play an instrument, you can always find some video or tutorial that will teach you how to achieve it.
9
Make a schedule
There is a good chance that your days are filled with hundreds of tasks, meetings, and chores. Creating a schedule can help you be more productive and give you the ability to better plan out your week so that you can get the most done effectively. You'll feel more organized and energized when you make a schedule.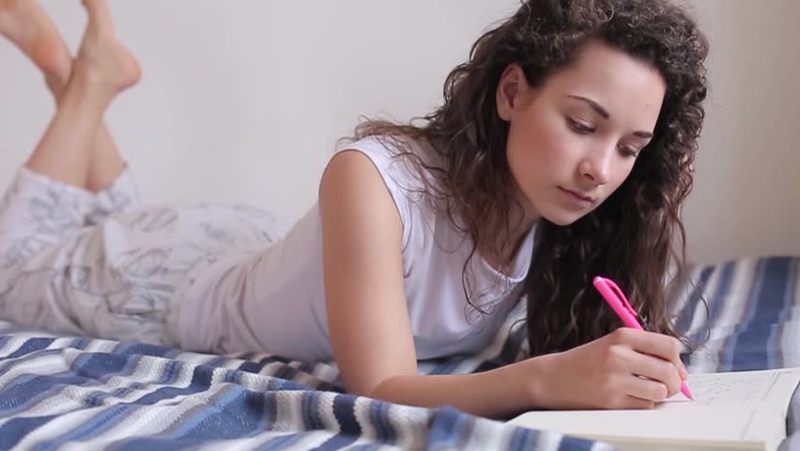 10
Dance
When there is no one there to watch, get up and dance! Jumping around on your bed to some of your favorite songs will relieve some stress and can give you a good workout. This is one of the things to do in bed alone that you can have fun with, so get up and move!
11
Video games
Girls can love to play video games too! If you have a partner who usually takes up the controls, then take this time to play what you want. If you're not into traditional game console games, then search online for more interesting games to play. Games are a great way to simply have fun, but they can also stimulate the brain.
12
Catch up on work
Maybe you have an inbox of emails you need to respond to, reports to review or write, or just need to learn something new that will advance you in your career. Sometimes, having some alone time will allow you to catch up on all the stuff you neglected during the work week. Being able to do this work from the comfort of your own bed can make the work go faster and will allow you to better focus on your task.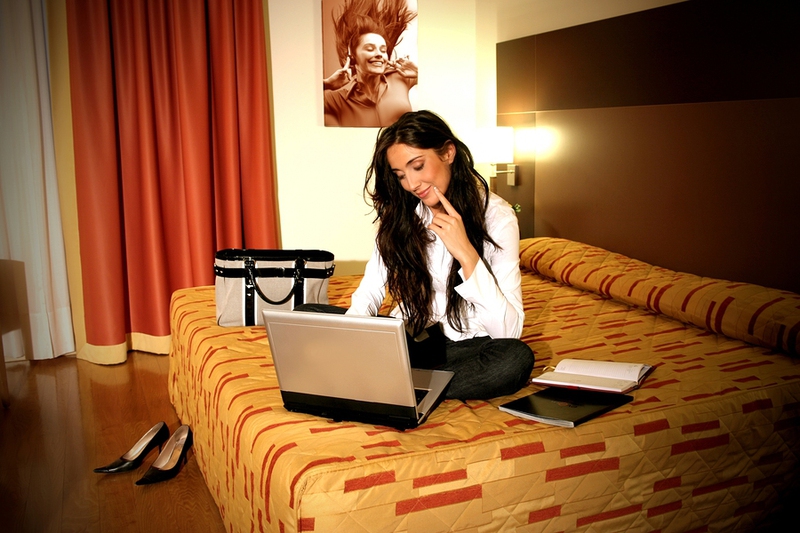 13
Grab some snacks
If you are going to spending the day in bed, you want to have some food to munch on. Whether you just order a pizza to enjoy in bed, make your own ice cream or find a great recipe to give a try, make something that you don't have to share. Turn on your favorite movie and enjoy!
14
Meditate
There are many health benefits of meditation and while it can be done from anywhere, laying in your own bed can be more rewarding. Take some time to just listen to your own thoughts and body. You can find guided meditation online if you need some help maintaining your focus.
15
Sleep
One of the things to do in bed alone is simply to just sleep. It is probably a rare occasion when you can just lay down and close your eyes without any interruption, so take advantage of the moment. Even if it is just a quick nap, taking the time to rest properly can help you feel rejuvenated!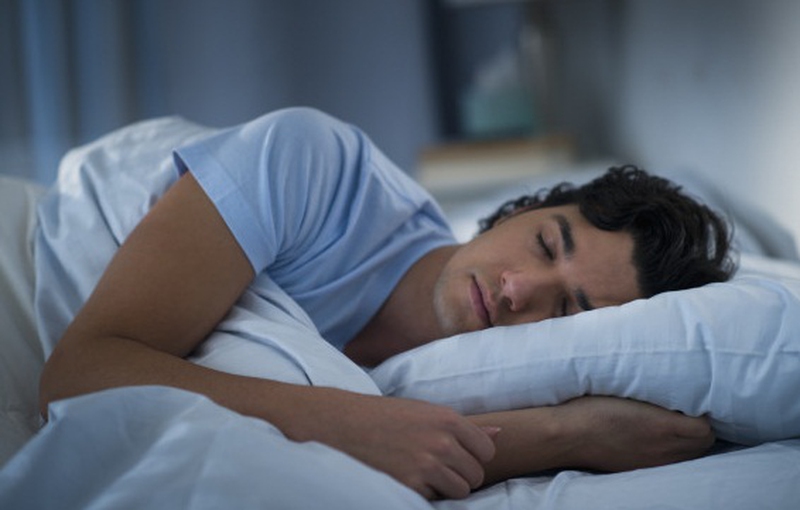 ANY IDEAS ABOUT THIS TOPIC?