Once you've experienced a $200 price spike in the middle of your ticket search, your fourth 45-minute flight delay of the day, or your bag going MIA in Miami, you can't help but think: what are these airlines hiding from me?
It turns out, A LOT. Sure, some of it's coincidence, and you get an $8 voucher for an airport breakfast. But that overpriced breakfast is not an adequate salve -- and in fact, you've got a right to more than that. Here are 10 secrets airlines don't want you to know.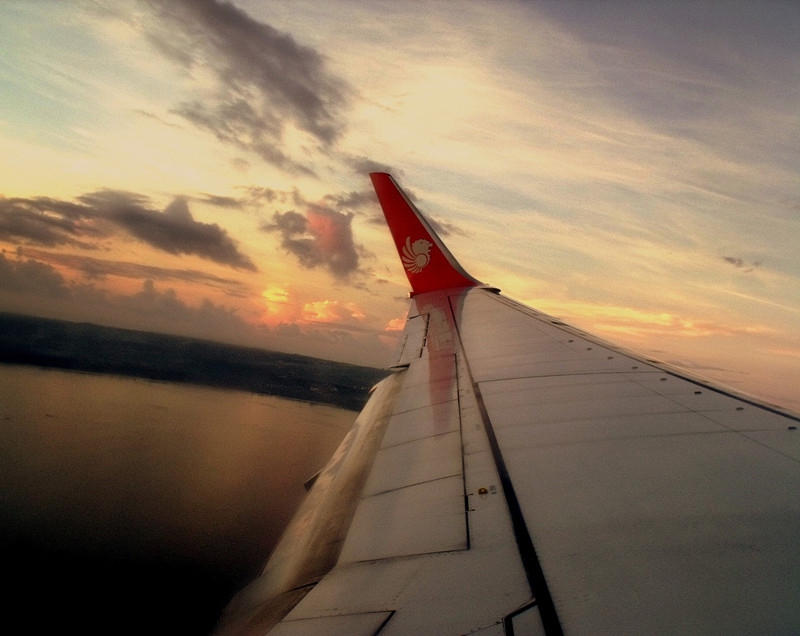 Part 1
1
Say 'no' to vouchers -- you're entitled to cold, hard cash
Do not settle for vouchers. They're the airline equivalent of Geoffrey Dollars. If you're bumped from a flight because it's overbooked, the US Department of Transportation (DOT) has compensation rules of up to $1,300 in cash if the airline fails to rearrange plans within two hours of your flight. The airlines often offer passengers a travel voucher instead (like every time, let's be real). They're also required to tell you that you can get a check on the spot. It's like your flight delay Miranda rights.
2
Even with new flight arrangements, you get cash
If your airline can get you to your destination between one and two hours of your scheduled arrival on a domestic flight, or between one and four hours on an international trip, it owes you compensation of 200 percent of the one-way fare to your destination, up to $650. That was fast, but not fast enough, airline fiends.
3
Tuesday, Wednesday, and Saturday are cheapest days to fly, not necessarily to buy
Airlines carry fewer business passengers on these days of the week, and thus there's often a surplus of seats. But don't confused this fact with the idea that buying a ticket on a Tuesday will result in lower airfare. That's a separate thing.
4
They owe you way more for delayed luggage than they'll offer to pay
If your bag is delayed, not lost, airlines will try to placate you with $25 or $50 per day. But the DOT says it's not enough to salvage a wedding, a ski trip, or an important business trip. These companies can owe you up to $3,300 in liability for a domestic US trip, so long as you've got receipts to prove you needed that stuff. Looks like upon arrival, a new tuxedo is in order. (
5
If the plane sits for 3 hours, you can hop off
During a lengthy tarmac delay in the US (upon either arrival or departure), the DOT says an airline can't keep you on a plane for more than three hours (on a domestic flight) or four hours (on an international flight) without allowing you to get off if you wish. So no, playing Transformers: Age of Extinction again as in-flight entertainment isn't gonna cut it. Also, the airline is obligated to get that food and water cart running down the aisle after two hours of delay. Pass the peanuts.
6
Get your compensation later, even if that means vouchers
Companies have a hard time handing over a check on the spot. State in your complaint that you're willing to accept vouchers for future services or frequent-flyer miles and they are more ready to oblige. At least you walk away with another vacay, armed with this list of rights to get yours the next time they try to make your life a living hell.
7
Non-refundable tickets can become refundable
When the airline's at fault, it owes you money. If a flight is severely delayed, canceled, or if there's a schedule change in advance or a route change (like a nonstop flight changing to a flight with connections) you can get a full refund on a non-refundable fare. Don't let them push you around.
8
If your itinerary changes, they pay the difference
Let's say you get delayed and end up not flying with your original carrier. Well, if the airline arranges alternate transportation with another carrier, it must cover all the expenses and extra fees the new airline might assess. So if there's only a first-class seat available, it's yours, and it won't cost you an extra penny. Pass the champagne.
9
AND in that case, you get to keep your original ticket
So tell the airline to get its meaty paws off your second vacation. In essence, you get to double-dip for the annoyance of changing plans. The DOT adjusts compensation values for inflation every two years, FWIW.
10
You can cancel within 24 hours for no charge
Now, there are caveats, so don't go booking out an entire planeful of tickets just for S&Gs. For most airlines, you can cancel/change your ticket up to seven days before your scheduled date of travel and get a full refund. The notable exception: American Airlines, which instead allows you to hold a ticket up to 24 hours at the price you see. Additionally, you need to book directly with the airline's website, and not through a third-party booking site, although big ones like Expedia or Travelocity offer policies similar to those of airlines. But the big takeaway: you can have buyer's remorse for up to a full day. And some airlines -- like Southwest -- have even more generous refund policies that let you change plans up until right before you take off.
ANY IDEAS ABOUT THIS TOPIC?