In no particular order, here are 9 of the most reprehensible people associated with sports. It turns out that all that money and power can bring out the worst in people.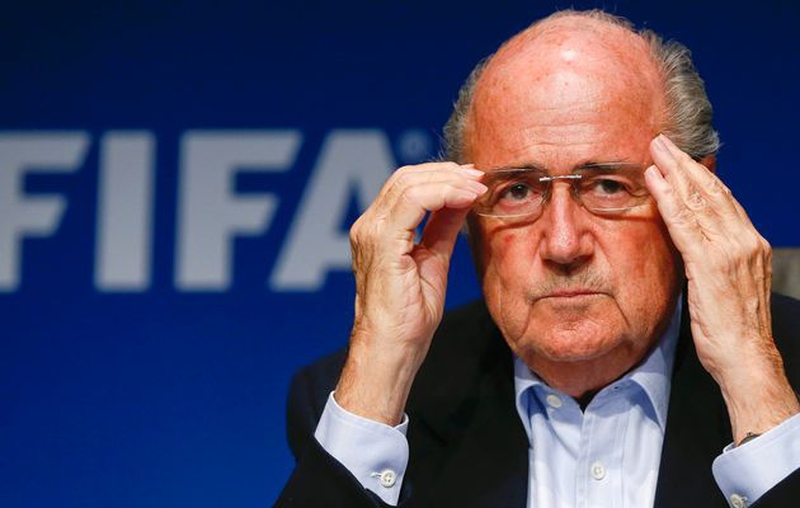 Part 1
1
Donald Sterling
Donald Sterling used to be the owner of the Los Angeles Clippers. In fact, he was the longest-tenured owner (1981 to 2014) in the NBA since the death of Los Angeles Lakers owner Jerry Buss. But his 33-year reign came to an end in 2014 because he was a HUGE jerk. If you didn't catch the headlines, Sterling is a racist (and apparently a terrible landlord). After private recordings of him making racist comments were made public, the NBA banned Sterling for life and fined him $2.5 million.
In addition to being a racist, Sterling is also a huge sleazeball. In 2003, former mistress Alexandra Castro's lawyers deposed Sterling. During his deposition,Sterling admitted to a relationship with Castro, but saying that their interactions were basically "sex for money," and he refers to her as a "prostitute," "a total freak" and a "piece of trash." Sterling also reportedly said: "If you are having sex with a woman you are paying for, you always call her honey because you can't remember her name."
2
Lance Armstrong
Hailed as a hero after beating cancer and winning the Tour de France several times, Lance Armstrong lost favor with the public after it was discovered he had been doping.Despite being stripped of his Tour de France title, his smugness remains intact. During post-scandal interviews, it is clear to see that Armstrong feels that his actions – the cheating and the lying – was all justified since he beat cancer, started Livestrong and became the poster child for the American Cancer Society. "People are going to call bullshit on this," he told ESPN this year, "but I've never been happier."
Lance Armstrong also divorced his wife Kristin in 2003 and began dating country singer Sheryl Crow soon after. Kristin had stood beside Lance throughout his battle with cancer and raised their five children while he was off biking around in France. Basically Armstrong abandoned the one person who never abandoned him and went on a glorious rampage of female celebrities from Sheryl Crow to Ashley Olsen to Kate Hudson. It appears the fame got to his head and he thought he could "do better".
3
Chad Curtis
In '90s, Chad Curties was an exceptional outfielder. Playing for the Angels, the Tigers, the Dodgers, Indians, Yankees and the Rangers, Curtis compiled a .264 batting average and hit 101 home runs in his career. Curtis was also a back-to-back World Series champion in '98 & '99. But that was then, and this is now.
Since retiring from the MLB, Curtis earned a teaching certificate so he could become the athletic director at NorthPointe Christian High School in Grand Rapids. After his stint there, he was hired as the head varsity football coach at Lakewood Public Schools in 2012. In May 2012, several female students came forward and accused Curtis of inappropriate touching. Curtis was ordered to go on trial for five counts of criminal sexual conduct. In August of 2012, Curtis was charged with a sixth count of criminal sexual conduct for molesting a 15-year-old girl. Luckily, he's in jail now so we don't have to see his despicable face any time soon.
4
Tiki Barber
Former running back for the New York Giants, Tiki Barber is about as big of a jerk as they come. Barber was married to his wife Ginny Cha for eleven years before the couple filed for divorce. Cha is the mother of Barber's two sons and was at the time, pregnant with twin girls. So why the sudden divorce from his college sweetheart after all these years?
Well it turns out that the football player had a mistress on the side while his wife was pregnant (nice). In 2010, reports were leaked that Tiki was having sexual relations with 23-year-old Traci Lynn Johnson, who was the babysitter of his children. Barber reportedly helped John son land an internship on the Today show before she lured Barber away from his wife during the eighth month of her pregnancy. In the May 2011 issue of Sports Illustrated, Barber described hiding out with Johnson in his agent Mark Lepselter's attic so that he wouldn't get caught. He was quoted as saying that "Lep's Jewish, and it was like a reverse thing." He's now married to his mistress.
5
War Marchine
The fact that this guy's name is War Machine probably warrants his spot on this list in it of itself (it was Jonathan Koppenhaver at birth, but of course he thought War Machine was more appropriate). More seriously, however, War Machine has joked on Twitter about raping his porn-star ex-girlfriend. He also beat her nearly to death and was then subsequently found hiding out in Simi Valley extended-stay hotel.
A former MMA fighter and pornographic actor (no idea how those two are tied), War Machine's anger management problems became apparent in college when he refused to pay a tab and punched out a bouncer. He's gotten into trouble with the law across multiple states for bar fights. War Marchine was eventually kicked out of the porn business after going on a drunken rampage at an industry pool part and was also kicked out of the UFC. No worries for this jerk though. He now runs a clothing shop called Alpha Make Shit where you can buy inspirational tees such as "I DO ALPHA MALE SHIT" and "Don't Be A Pussy" (written backwards of course). A real classy fellow if there ever was one.
6
Bobby Petrino
There's no doubt that Bobby Petrino is a great football coach. There's also no doubt that he is a jerk. The current head coach at Louisville was coaching at the University of Arkansas until he was dismissed in spring 2012 for having an inappropriate relationship with a female employee. What exactly did this entail you ask?
Well, Petrino hired former Arkansas All-SEC volleyball player Jessica Dorrell that spring to be the student-athlete development coordinator for the football program, despite being unqualified for the position. Turns out, Petrino really hired her so he could bone her. Then, during a motorcycle ride with said mistress, Petrino crashed and then fled the scene without calling 911 for help. What a nice guy.
7
Sepp Blatter
The FIFA president allowed the 2022 World Cup host country location to go to Qatar. Why would the president allow for the games to be held in a small, desert country known to mistreat its migrant workers? Bribery.
Turns out all it took was $5 million and a fancy ketch of a hovering air conditioner for Sepp Blatter and his board to bestow the World Cup upon Qatar. In addition to the controversy over Qatar's treatment of migrant workers, the illegality of homosexuality in the nation also caused a stir when it was announced as the host nation. Blatter went on to joke that "I would say they [gay fans] should refrain from any sexual activities (LGBT rights groups are having an uproar over this). Of course, Blatter won't answer to this. The man's basically got diplomatic immunity because everyone wants to host the World Cup.
8
Isiah Thomas
Former point guard for the Detroit Pistons, Isiah Lord Thomas has a long, storied history of jerk behavior including but not limited to several sexual harassment suits. While sexually harrassing a Knicks exec Anucha Browne Sanders, Thomas compared his feelings for her to the movie Love & Basketball (umm what?). Stay away, Isiah. Stay. Away.
Did we forget to mention that he also bankrupt an entire basketball league? Cause yeah, he did that too. Thomas became the owner of the Continental Basketball Association (CBA) from 1998 to 2000. In just two years, the league was forced into bankruptcy and folded because of Thomas's mismanagement and out of control spending habits. Way to go, jerk.
9
J.R. Smith
J.R. Smith current shooting guard/small forward for the New York Knicks is undoubtedly a jerk. In 2007, Smith and teammate Carmelo Anthony were involved in a car accident where Smith was driving. Then about four months later, Smith collided with another car, sending both himself and Andre Bell flying from the vehicle. Bell was pronounced dead two days later from head injuries.
In addition to reckless driving, Smith has also tweeted in a way that reflected the Bloods gang. His social media rampages have even gone as far as soliciting people's moms for hand jobs. What a charmer.
ANY IDEAS ABOUT THIS TOPIC?