It is common to think that teens do not need resumes. This could not be true in further sense. A resume may not necessarily be required for teen jobs, but it can definitely improve the chances of being hired. Many teens have academic skills that will help in the work force as well as experience with jobs such as babysitting or mowing lawns. Many teens also have volunteer service that can show their ability to learn new tasks and help others in given situations. Writing teen resumes are not so difficult as many teens thought, read on to know more samples and tips on writing teen resumes.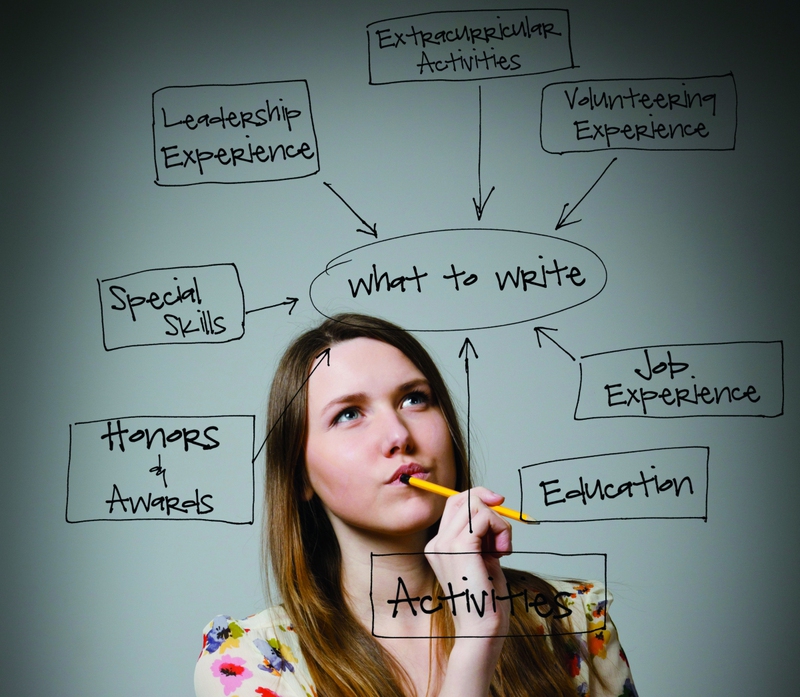 Samples on Writing Teen Resumes
Sample 1
Teen Name
Street Address
City, State Zip
Mobile: (555)555-555
Email:
……………………………………………………………………………………………………………………………
Summary
I am interested in a cashier position. I am able to work all weekend shifts as well as Mondays, Tuesdays, and Thursdays after 3:30 pm.
……………………………………………………………………………………………………………………………
Education
Name of High School City, State
Currently in 11th Grade
……………………………………………………………………………………………………………………………
Employment History
2010 – Present: Lawn Mowing City, State
Mow lawns for several families on the weekends and during summer vacation.
2011 – Present: Babysitting City, State
Babysit for a family of 3 children when needed.
……………………………………………………………………………………………………………………………
Achievements
2nd Place in Mathematics Competition

Student of the Year, Name of High School

Trumpet in High School Marching Band

Currently enrolled in Spanish Class
……………………………………………………………………………………………………………………………
Interests
School photography club

Boy Scout

Member of Spanish Club

Snowboarding
……………………………………………………………………………………………………………………………
References
Greg Leonard – Band Director Mary Sells – Babysitting Employer
Phone: (555) 555 – 5555 Phone: (555) 555 – 5555
Sample 2
Teen Name
Street Address
City, State Zip
Mobile: (555)555-555
Email:
OBJECTIVE
I want to utilize my mechanic skills in a hands-on environment.
EDUCATION
High School, City, State
Currently in 11th grade, GPA 3.7
Classes include: Industrial Mechanics, Advanced Algebra, and Writing & Composition
EMPLOYMENT
07/09 – 03/11
Customer Service – Local Store
Processed jobs, maintained customer satisfaction, cashiered, answered phones, and provided customer service.
OTHER WORK EXPERIENCE
05/10 – Present
Work summers at a carwash detailing cars
VOLUNTEER EXPERIENCE
01/10 – Present
Participated in Ronald McDonald House fundraiser
Helped band raise money for competition
SPECIAL TALENTS AND SKILLS
Fluent in Microsoft Office
Computer trouble-shooting
Exceptional people skills
Able to work as a team member
HONORS AND AWARDS
ROTC Captain
Honor roll student
Student of the Year award
EXTRACURRICULAR ACTIVITIES
Karate, swimming, and tennis
Reading car building magazines
REFERENCES
Available upon request
Guidelines on Writing Teen Resumes
1
Create a list
Create a list of all skills you have: computer, typing, communication, or specific subjects. Any skills that relate to the specific job are good to list.
2
Write an objective
Write out an objective or goals that you have for wanting a particular job. Also share the benefit of the employer hiring you.
3
Organize your resume well
Try to highlight your best qualities. Your resume needs to contain information that will help you get the job. You want to keep it simple; too much information is overwhelming. Use your best qualities to show how you are different than other applicants.
Make sure that you place all of your experiences in chronological order with the most recent listed first. Write a rough draft that a teacher or parent can proof read for you and help you choose the best draft.
4
Keep your resume easy to read
Use a basic font, incomplete sentences, and bullet points. Try to avoid paragraphs which make a resume more difficult to read.
5
Make your resume professional
Keep your resume professional with your name and contact information located at the top and print it on plain white paper. Put the information in logical order: contact information, objective and goals, education information, work experience, and skills and achievements. Include specific dates, names, and addresses along with your information.
Tips
Create a resume even if you don't have traditional work experience. As a first time job seeker, there are many things that you can put on your resume if you do not have any traditional work experience. Start with an introduction of who you are and your contact information. Then list your strengths, schooling, and references.

Do not use family members as references. Try to use those who know you well, but are not related as references. Always make sure you contact your references and ask for permission to use them.

Keep it to 1-2 pages. Your resume should not be any longer than two pages. One page resumes are best.

Double check your resume. One way to avoid a bad resume is to double check grammar, spelling, and information for accuracy before delivering it to your prospective employer.
ANY IDEAS ABOUT THIS TOPIC?