Known as one of the greatest horror writers of our time, many of Stephen King's novels have been adapted into excellent movies. Some of the best Stephen King movies are listed below, along with some interesting facts about each film.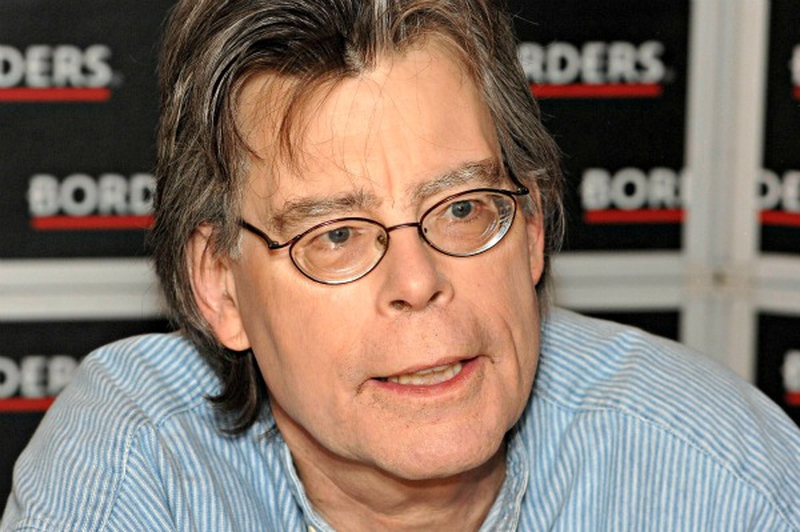 10 Best Stephen King Movies
The list of 10 best Stephen King movies is ordered by release year, and each one gets high rating on IMDb with lots of good reviews, some of which even won awards. See if you've watched all of them. Recommend to us if you have more great Stephen King movies.
1
Carrie (1976)
Being the first hit of the Stephen King, "Carrie" was taken in a slightly different light by director Brian de Palma. He saw Carrie's telekinetic abilities as a metaphor, depicting the adolescence of females and made sure to depict this in his film. He took all of the intense and scary parts of the book and increased them to create this film, for which both female actors (those who played Carrie and her mom) were nominated for an Oscar.
2
The Shining (1980)
A truly terrifying novel to read, "The Shining" furthered the realm of Stephen King movies but in a roundabout way. It's hard to say if Stephen King truly agreed with the way that the supernatural liberty director Stanley Kubrick took the film, considering the novel dealt not with supernatural demons but mental ones. Nevertheless, the addition of these supernatural elements made for bone chilling moments were all throughout the film.
3
The Dead Zone (1983)
Cursed with clairvoyance after a horrific car accident, main character Johnny is only further tormented when he tries to use his power for good because he can never see anything to help anyone. Fortunately, director David Cronenberg concentrated more on the character than the special effects that his other movies showed, making this a true adaption of a Stephen King's novel.
4
Stand By Me (1986)
This Stephen King movie is a pleasant break from his more horrific horror tales which shows the true value of friendship. Director Rob Reiner proved his aptitude at directing drama and finding four young boys with superb talent that could act as though they had been friends for years, even though they had only recently met. Many who saw this release during the 1980's could enjoy revisiting the superbly crafted film.
5
Misery (1990)
Having had success with one of Stephen King's novels, Rob Reiner decided to direct another but this time in the horror genre. He helped make Kathy Bates a star and earn an Oscar for her rendition of the wild nurse Annie Wilkes, and brought back James Caan's career with a role, a novel writer, where he could not move, while most of his roles involved much physicality. FYI: This is my first and favorite one among all the famous Stephen King movies. I highly recommend this one!
6
The Shawshank Redemption (1994)
Although initially ill received in the box office due to its title, "The Shawshank Redemption" soon earned its place and has become vastly popular over the last couple of decades. It is most known now for being atypically upbeat and its depiction of male friendship throughout a lifetime imprisonment. Of course, casting Morgan Freeman alongside Tim Robbins helped this movie become the best it could be.
7
The Green Mile (1999)
After his success with "The Shawshank Redemption," director Frank Darabont willingly took on another Stephen King's novel which was set in prison, and this time the film won four Academy Awards nominations. While Tom Hanks was originally concerned for the leading role, he still played expertly alongside Michael Clarke Duncan. Duncan easily expressed the gentle giant, the main character, along with the emotional turmoil he experienced.
8
Dolores Clairborne (1995)
Director Taylor Hackford took on one of Stephen King movies easily by casting Kathy Bates in one of the main roles, which constantly makes the audience question whether she is the victim or the killer. Hackford accurately portrayed the novel, especially its jumps throughout time with his adept use of lighting and change of film, making it a near perfect rendition of the novel.
9
Secret Window (2004)
Although quickly underrated in the box office, this Stephen King movie shows both the mental and physical turmoil that writing horror could have on one's mind. While this may be more evident in the novel, the movie also does a brilliant job of portraying such through actor Johnny Depp's character, who questions everything he hears from his enemy.
10
The Mist (2007)
Director Frank Darabont took on a third novel after successfully completing two adaptations of Stephen King's novels, but he did not go for the prison-set environment this time. Instead, he adapted the novel by involving fog and creatures from a different dimension. The movie itself seems to be more intense than the novel intended, with an even grittier ending that Darabont even received King's approval to film.
ANY IDEAS ABOUT THIS TOPIC?