There are so many great ways to list songs and so many awesome songs to choose from when making a list. So, I think, why not pick my own favorite numerical songs! With Spotify and iTunes, it's not only easy to discover all these songs but also a fun thing to do. During my searches I even discover Wikipedia has the same idea, those clever people think of everything. While helpful, their list doesn't have all the songs I love, so here is my complete list of number based songs. Enjoy and hopefully share your favorite songs with me.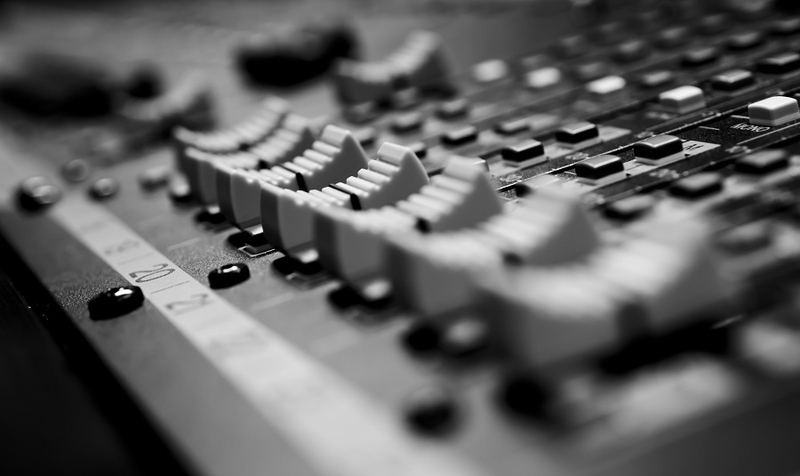 Songs with Numbers in the Title
1
"Three Little Birds" - Bob Marley
This lovely little classic from Bob Marley and the Wailers is featured on their album Exodus. Inspired by life and nature around Bob Marley, this song has topped charts and is one of Marley's most popular songs.
2
"5-1-5-0" - Dierks Bentley
With a bit of variety, I also have some good country tunes on this list. Dierks Bentley's catchy tune will keep you engaged so you can actually try and understand what he's singing about. Enjoy a little bit of crazy and good beat.
3
"One Week" - Barenaked Ladies
This hit the first single from Barenaked Ladies 1998 album. As one of the best performed singles on US and UK charts, it has to be on your list too. It's really worth listening and you won't regret it!
4
"Driver 8" - R.E.M
Based on a passenger train that was originally operated by the Southern Railroad, now as the Amtrak Crescent, this song represents great hope for American's southland. R.E.M. makes a lot of lists, so why should this one be any different.
5
"5 Shots of Whiskey" - Hank Williams III
When it comes to picking songs with numbers in the title, why not include a song about how many shots to have tonight!
6
"6 Foot, 7 Foot" - Lil Wayne
By American rapper Lil Wayne, this numerical hit was the first single of The Carter IV. With a bit of messaging from Lil Wayne lyrically, this song will keep you bouncing and shaking.
7
"20 Years" - The Frank & Walters
Let's head to Cork, Ireland for this fun pop and rock song in one. With a message about sticking together and moving forward, "20 Years" has a great beat with rocking instrumental runs.
8
"Working 9 to 5" - Dolly Parton
Featured in the 1980 comedy film by the same name, this song is one of Dolly Parton's most iconic hits. So much so that she even won two Grammy's: "Best Country Song" and "Best Vocal Performance, Female".
9
"Song 2" - Blur
Coming straight from English rock band, Blur, the song features the famous "woo-hoo!" With its numbered title, it landed itself high on charts all over the world, so don't miss it for your download list.
10
"25 Minutes to Go" - Johnny Cash
Johnny Cash can do little wrong and with this song cheerfully being about a man who is about to be hung, he nails it once again. You can hear Johnny smile as the melody speeds up; time is of the essence on his approaching death sentence.
11
"1, 2, 3, 4 (Sumpin New)" - Coolio
As the third single from the album Gangsta's Paradise, this song was released in 1996. It makes this list of songs with numbers in the title as a fun hit from rapper Coolio. If it had gone with the original title "Sumpin New", it would not have made the cut.
12
"The Magnificent Seven" - The Clash
We have the English punk rock band, The Clash, to thank for this old school rap inspired throwback. As a popular underground hit, it was also pumped up with various dance re-mixes.
13
"8th Wonder" - Gossip
This song is from the band's 2009 album, Music for Men. With yet another indie/rock band, I couldn't resist adding this fun beat to the list.
14
"Ten Cent Pistol" - The Black Keys
Since they are a great band, The Black Keys deserves a spot on any list. This song tells the story of a woman taking revenge on her cheating man and mistress by throwing acid on their faces.
15
"1" - Joy Zipper
The American indie duo and coincidentally married couple has songs which often have a darker undertone. At any rate, its numbered title and indie flavor deserve a spot here.
16
"Three Times a Lady" - Kenny Rogers
Kenny Rogers covers the original song beautifully. As a sweet love song, this Motown classic has been covered by many over the year and never lost its charm.
17
"One More Night" - Phil Collins
This lovely single from Phil Collins is a great addition to the list of songs with numbers in the title. In early 1985, this soft rock ballad stayed on the top of the charts for two weeks in the US.
18
"After 17" - Alan Jackson
Another country beat to round off this list. A woman's journey is what this song is all about and it is a tribute to the awkward transition that females go through from girl to woman.
19
"6 Days Remix" - DJ Shadows & Mos Def
By American hip-hop artist, DJ Shadows, this song is from his second album. Based on another cheating dilemma, this song is about a man realizing that the relationship is done.
20
"35 mph Town" - Toby Keith
This positive song from Toby Keith has a wonderful message. Released in 2015, this song focuses on small town life and the evolution of culture.
21
"10 x 10" - Yeah Yeah Yeahs
This song is from the band's third EP released in 2007. The song has a solid rock beat with a fun twist, as the group is another great indie band from New York City.
22
"My Seventh Rib" - The Shins
This fun rock hit from The Shins is definitely worth the download. As an obvious choice for songs with numbers in the title, this tune is featured on The Shin's album in 1998.
23
"368" - Jamie T
As the opening track of the British hip-hop artist's second album, Kings and Queens, this song has an industrial beat. With a message about not letting anyone hold you back, go forth and download.
24
"10,000 Towns" - Eli Young Band
This song was released in 2014, and it is also the name of the fifth studio album. Overall, as an album it received positive reviews. Singing about the small towns around America, this country tune is a good one to enjoy.
25
"Eight Days a Week" - The Beatles
The Beatles released this fun beat in 1964, and it is still well known today. This song was yet another number-one hit for the great men of rock and roll.
ANY IDEAS ABOUT THIS TOPIC?