If you love a good, solid bass line in your music, then this list is for you. We have compiled the ten best songs with good bass and hope you'll agree. Take a listen if the songs are new to you.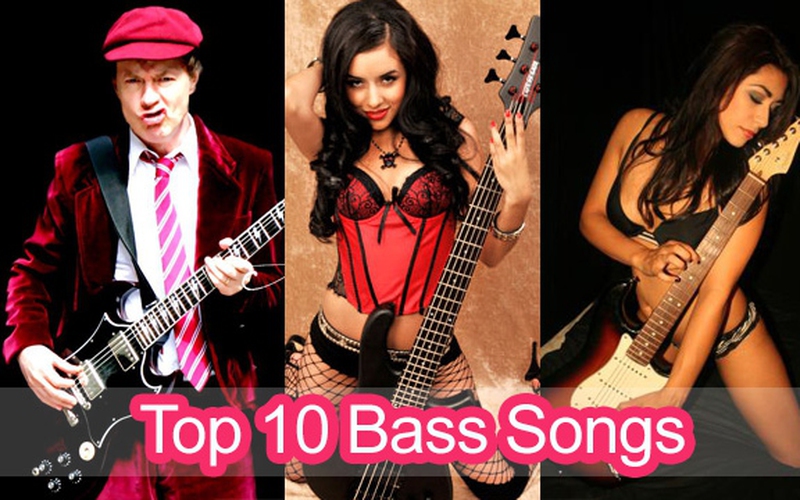 Top 10 Songs with Good Bass
This list of top 10 songs with good bass is ordered by their release year, and each one is definitely worth listening.
1
Nobody to Love
Performed by the British duo Sigma, the song was released as a free download in 2014 and is a bootleg sampling of the Kanye West song "Bound 2." It topped the UK Singles Chart after getting plenty of airplay on British radio and Kanye himself loved Sigma's version of the song.
2
Bassline
Performed by Gotsome and featuring The Get Along Gang, the song was originally released in 2013 to the underground music scene, but it quickly gained a large following and was radio played in 2014. As one of the biggest dance songs in England, this song is loaded with bass.
3
Changes
Released in 2013, the song was performed by the French electronic duo Faul & Wad Ad, featuring Pnau. The song was so popular it was used in an ad for Mercedes. The song combines interesting vocals with a lot of heavy bass and a cool saxophone.
4
Always
Off the EP in the same name, this song was released in 2013 and has been a big hit for Australian group Panama. The song is huge in the underground music scene, and it has developed quite a following with its catchy tune and smooth bass line.
5
Can't Hold Us
This upbeat song by American rap duo Macklemore and Ryan Lewis was released in 2012 from the album "Heist." It shortly reached number one on the Billboard Hot 100 chart. It's a lively and catchy tune with a pounding bass that is sure to lift your spirits.
6
Above and Beyond
Released in 2011 from the album "Divergent Spectrum", the song is performed by American DJ Bassnectar in collaboration with Seth Drake. It is a very powerful song loaded with bass and some unexpected piano and strings, and they work beautifully together.
7
Boom Boom Pow
Released in 2009, the hit dance song from the Black Eyed Peas is off their fifth album "The E.N.D." The song is loaded with bass and an electronic dance beat that will not only have you enjoying the bass but dancing too. The song won a Grammy for Best Short Form Video.
8
M.A.D.
The song was released in 2009 from the EP of the same name by the British New Rave band Hadouken! and later appeared on their album For the Masses. The song is full of bass and plenty of energy. It is best listened to with a good set of headphones to get the full feel of this track.
9
Just a Lil Bit
Released by 50 Cent from his 2005 album "The Massacre", it is a rap song heavy with bass. The song debuted on the Billboard Top 100 Chart at number 87 and there is an official remix featuring rapper White Dawg.
10
Yeah
Released in 2004 off the album "Confessions", the song features vocals from Ludacris and Lil John and has become a huge hit for Usher. It not only has a fast tempo and heavy bass, but the song also contains a weird but cool harp synthesizer and even some tones from a triangle.
ANY IDEAS ABOUT THIS TOPIC?