Imagine you have had a great date with your partner. She has sent all the hints that she is into you. She hopes you can spend the rest of the night together, probably in a more private place. You definitely want to make the night as enjoyable as possible. You have to put everything in order. One of the most important things that could make or spoil the night is the choice of music. Here is a list of the proper kind of songs to look out for.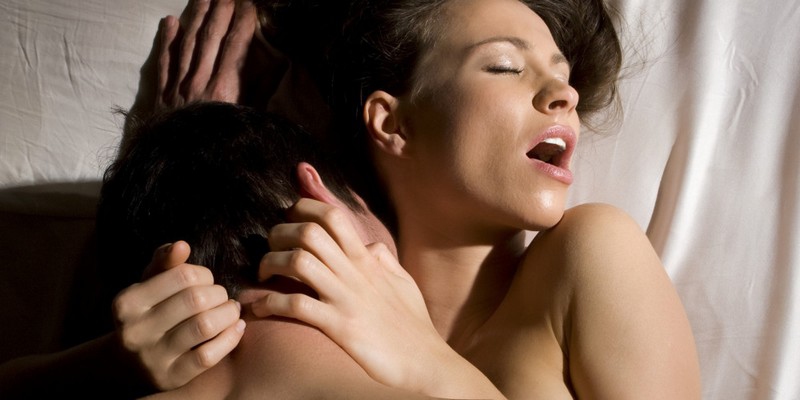 Songs to Get You in the Mood
1
D'Angelo - How Does It Feel
This song's video says it all. D'Angelo appears half naked showing off his abs to the world. The song drove his fans wild to a point where the singer said it ruined his life. It got crazy when he received cat calls from female fans during his voodoo tour.
2
Serge Gainsbourg - Je T'aime ... Moi Non Plus
The original song was written for Brigitte Bardot. However, the most famous version was performed with Jane Birkin, Gainsbourg's another lover. It was so popular that it even topped the UK charts. The raunchy lines leave very little to the imagination and come as a shock to many, but it is not enough to put people off!
3
R Kelly - Bump n Grind
Are you looking for an R'n'B hit with an explicit CD cover? This is probably the song that built R Kelly's career and of course put many R'n'B fans in the mood for a night full of passion. ­­
4
Barry White - Can't Get Enough of Your Love, Babe
This is definitely one of the songs to get you in the mood. Barry white has to be top on the list of people to be thanked for the children that were born in the '80s. You may have to thank this guy for your existence. Want to know why? Listen to the song!
5
Shabba Ranks - Mr Loverman
This reggae song, written in 1990s, was definitely meant to put you in the mood. It may have angered some of Shabba Ranks' die-hard fans who accused him of selling out, but it still remains a hit. It's sexy.
6
The Doors - Light My Fire
Are you one of those guys who like classic rock to get in the mood? This 1967 song is perfect for you! The live version lasts for a whole nine minutes. It will take you through a hot and sweaty session with your significant other as you "light each other's fires".
7
Donna Summer - Love To Love You
You can call it a recipe for success, if you wish. Its suggestive album cover had it banned from some radio stations. And of course, the 22 organisms simulated by Donna throughout the song!
8
Rihanna - What's My Name
Are you looking for a song to set the mood? What's My Name will do it for you. The singing, the beats, the lyrics... you can never go wrong with Rihanna. She is one of the sexiest artists and trust me, she never disappoints you.
9
Depeche Mode - Master and Servant
The video looks political since it supposedly alludes to the Thatcher years. However, the lyrics mean something totally different. This song will work perfectly for you if you happen to be on the kinky side!

10
Meatloaf - I Would Do Anything for Love
Songs to get you in the mood cannot be mentioned without Meatloaf's I Would Do Anything for Love. It is one of the most popular rock songs that will hit the right spot. Just sing it sweetly into your lover's ears.
11
Prince - Orgasm
A woman is heard having an orgasm in this song. It is featured in the 1994 album called "Come".

12
Boyz II Men - I'll Make Love to You
Everyone gets turned on by this song, literally. The melodic tune, the soft soothing voices and the attractive men are all you need to get in the mood.
13
Tim McGraw and Faith Hill - It's Your Love
This slow song is perfect for a slow dance. Before you know it, you are in each other's arms, kissing, touching and finally getting down. This is the best song to get you in the mood.

14
Justin Timberlake - SexyBack
Justin is one of the sexiest singers you will ever come across. His songs are always at the top of the list of songs to get you in the mood. SexyBack is one of the best in this collection.
15
Mariah Carey - Touch My Body
You will definitely fall in love with this song. Having it played in the background is all you need to complete a sexy night with your partner. It will drive crazy ideas into your lover's head and set the mood for a heated night!
ANY IDEAS ABOUT THIS TOPIC?