Snoop Dogg is an American rapper and entertainer who released his debut album Doggystyle in 1993. Snoop Dogg has a history of criminal activity and was an admitted gang member. He has been convicted of a felony drug possession and has done time in prison. His record of drug and weapon possession has even had him banned from entering certain countries. In 1993, Snoop Dogg and his bodyguard were arrested and charged with the murder of a rival gang member. Read on and find out what the truth is about Snoop Dogg murder.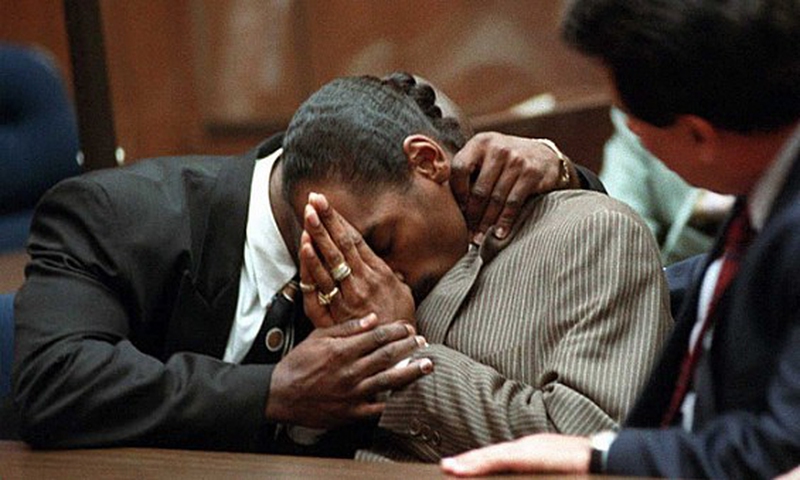 Snoop Dogg Murder
In 1993, Snoop Dogg, whose real name is Calvin Broadus, and his bodyguard McKinley Lee were charged with conspiracy to commit assault, voluntary manslaughter, second-degree murder, and first-degree murder in the shooting death of gang member Phillip Woldermarian. The two men were riding in a car where the supposed shots were fired from. The two were defended by famed defense attorney Johnnie Cochran.
During the trial, witnesses claimed the victim was startled to see Lee sitting in the car and proceeded to reach into the waistband of his pants for what was believed to be a gun. Snoop Dogg was the driver of the car while Lee sat in the passenger seat. Lee fired a single shot, claiming self-defense. Snoop Dogg eluded police for about a week before turning himself in.
The trial went on for three years, dragged on due to evidence tampering by a witness and the accidental destruction of a bloody shirt and shell casings from the scene by the LAPD in a computer testing mishap. In 1996, both men were acquitted of all charges. Lee disappeared from public life, but Snoop Dogg's career skyrocketed, thanks in part to his gangbanger persona. He was later sued for wrongful death by Woldermarian's family, but they lost their case against the rapper.
Snoop Dogg Arrest Records
Besides Snoop Dogg murder charges, he has a history of criminal activities and arrests. His run-ins with the law include the following.
An arrest for cocaine possession in 1990s, which led to Snoop Dogg being in and out of prison over the next three years.

In July of 1993, Snoop Dogg was stopped for a traffic violation and a loaded gun was found in the car. He pleaded guilty to one count of being an ex-felon in possession of a handgun in 1997. He was sentenced to three years' probation, a fine and community service.

In August of 1993, he was charged with murder but later acquitted in 1996.

In May of 1998, he was arrested for possession of marijuana and was ordered to pay fines with totally $37,000.

In October 2001, he was again charged with possession of marijuana and drug paraphernalia. He pleaded no contest in 2002 and spent thirty days in jail and fined.

In 2003, Snoop Dogg was sued, claiming he lured two underage girls to remove their tops during a video shoot. The suit was settled in 2004.
ANY IDEAS ABOUT THIS TOPIC?