If there is one thing kids know how to do best it is un-store items. They are mess makers. Mess is their thing. Whatever your grand schemes may be for tidying their rooms - they are sure to undo all your work in seconds!
However there are a few simple tips to bear in mind when it comes to kids and storage. It isn't just about making the best use of space - it is more about attitude!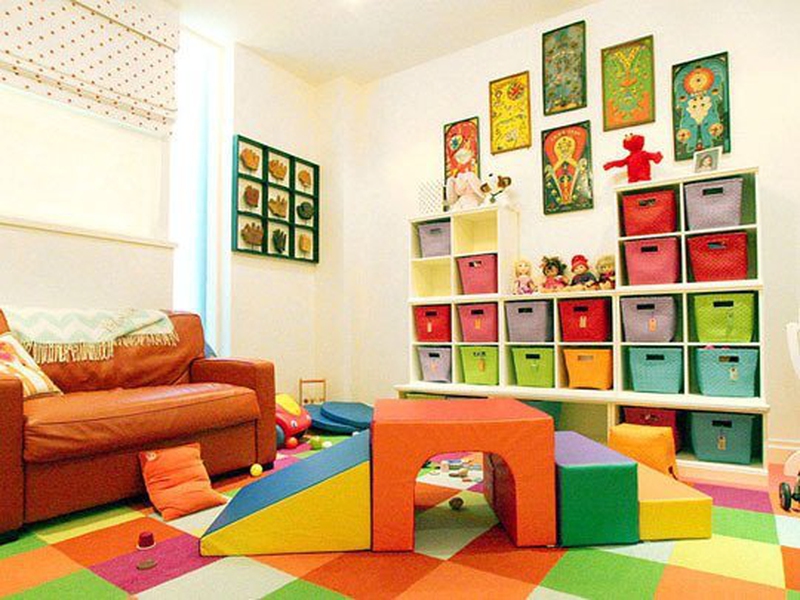 Part 1
1
We're in this together!
The first step to getting your child to care about mess and to clean up after themselves is to involve them in the process of de-cluttering. Get them to select storage items and then decide on what will go where. That way they take ownership both of the mess and, more importantly, the tidiness. If they have helped find a place for everything in the first place they are far more likely to keep it up.
2
Fun for everyone
Make tidying up fun by placing a toy basket ball hoop above the storage box. Kids will love slam dunking their toys into their toy box and throwing dirty cloths through the hoop into the washing basket.
3
Keep it simple
Have one box for one type of thing and one for another. Kids like to sort and having separate storage places for their things makes it easy for them to get their heads around. For example, it's easy for them to clean up their building blocks if they know they all live in the one tub. Likewise with lego, and any other game with lots of little pieces. You simply line up the boxes for your child and let him throw everything back in again.
4
See through their eyes
Get down to your child's eye level to see the world as she does and how complicated storage can be for someone so small! Look at your child's space, storage, furniture and nick nacks from her vantage point and the view may surprise you!
Adult furniture and organising systems don't translate well to children's needs. Folding wardrobe doors can pinch little fingers and adult hanging rods are simply out of reach. Solution? Choose furniture and storage tailored to little people. For younger children, remove wardrobe doors entirely. Lower clothing rods and invest in child-sized hangers. Use floor-level open containers to hold toys and open plastic baskets to store socks and underwear.
5
Establish a routine
Help children stop the mess cycle by building maintenance routines into the family's day. "Morning Pickup" includes making the bed and putting yesterday's clothing into the laundry hamper. "Evening Pickup" precedes dressing for bed, and involves putting away the day's toys.
ANY IDEAS ABOUT THIS TOPIC?