Rome offers some of the best shopping opportunities in Italy, whether you are in the market for cheap trendy or designer fashion. You can find something you like to fit any budget, as designer name brands can be found on the same strip as indie boutiques and market stalls. Shoppers can find a variety of products, ranging from fashionable clothing, antiques or just a good deal. The many interesting and unique shops in Rome all speak to the taste and style of each store owner. The challenge is discovering where they are. Believe me, shopping in Rome will surely give you some excellent shopping experience.
Some of the Best Shops in Rome
Apart from the streets mentioned above, there are also some of the best shops which can be of great help for shopping in Rome.
1
Saddlers Union
A timeless name in luggage, bags, accessories and footwear for men and women
Saddlers Union traces back its iconic beginnings to 1957 where its cult image was given an even more striking presence, as its bags were carried by the likes of Jackie Onassis with the notorious bucket bag. Despite remaining on low radar, Saddlers has risen among more popular brands with items with their usual classic trademark with a few strokes of retro. Shoppers have the unique option of customizing items to go.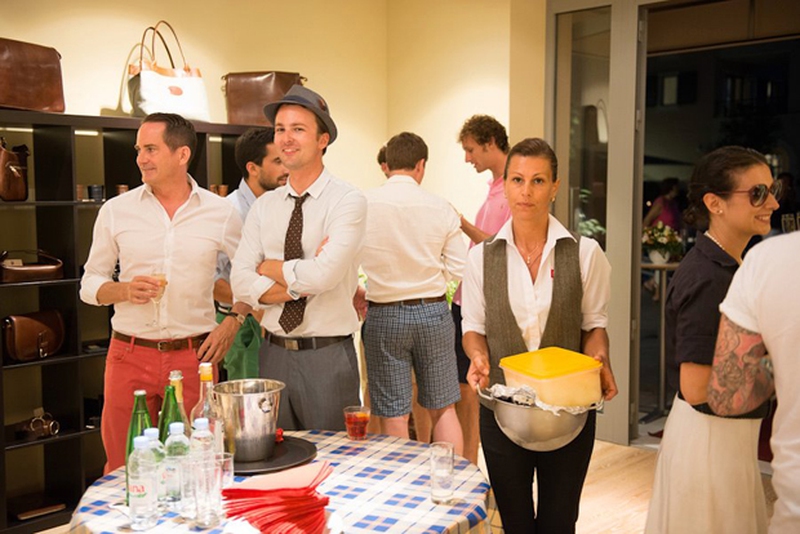 2
Society
The textile powerhouse features a rustic and contemporary blend of linen
Society is the retail store of Limonta, an interior décor powerhouse which was established over 100 years ago. They are renowned for using the finest natural washed linens such as silk, cotton, wool, ramie and linen. Their collection includes an almost limitless assortment of mats, towels, men's and women's clothing, napkins, throws and accessories in varying soft and pastel colors. Everything has a relaxed and airy look and feel guaranteed to convert even the most reserved shopper into a spendrift.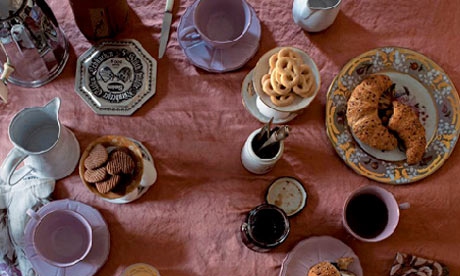 3
Fratelli Viganò
The exclusively male milliner's store features a range of vintage, classic and contemporary collection
Fratelli Vigano is a male milliner's paradise which has been shaping the way men crown their heads since 1873. Its wide collection is featured in several annual trade shows. One can hardly find space to walk for the many hats that crowd the interior of the store. The hat lover with a discriminating taste can find anything from bowlers and berets to top hats. Shopping at Fratelli's is even more of an interesting experience based on the fact that it is just around the corner from one of the favorite eateries, Al Moro which is often frequented by Fellini and Valentino. Be careful to note the opening hours which are a bit peculiar.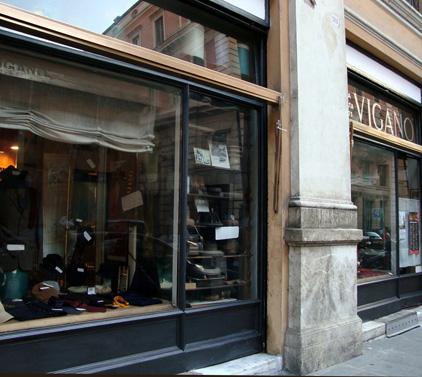 4
Spazio IF
More than meets the eye, Spazio IF is a notable trader in fine antiques, vintage furniture and marble pieces
Spazio IF is a combination retail store and art gallery which should not be taken for granted. Its uniquely eclectic collection includes antiques, works in marble, vintage furniture, women's clothing, bags and accessories. These latter are based on the work of the designer Irene Ferrara. A different artiste gets the opportunity to showcase his or her work each week, displaying them alongside the top designer. Thrift is the order of the day as all leftovers from the designer's creations are used to make nifty necklaces or an interesting brooch.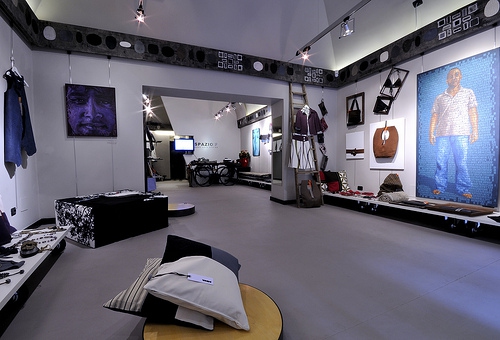 5
Maurizio Grossi
The Maurizio Grossi is statuary heaven; a virtual cash and carry for marble stone work in Rome
Maurizio Grossi on Via Margutta in Rome is the place to go for anyone who fancies the classic bust works or stone carvings. Many of the pieces are portable, and will therefore be easily set up in your home to add a bold, classic statement to any décor. The discerning sculptor connoisseur has many options to select among to include regularly sized or miniature iconic busts, bas reliefs of humans and animals in epic interaction, fruit, obelisks, vases, candle bases, columns and so much more.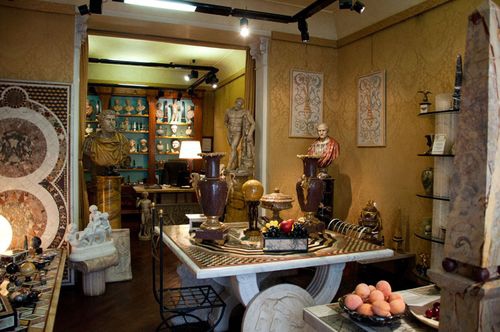 ANY IDEAS ABOUT THIS TOPIC?