One of the most popular series in television is The Vampire Diaries. It is a mixture of action and suspense. If you like this kind of entertainment, you might also like books, movies and other TV series which have the same theme as The Vampire Diaries. Listed in this article are other shows which are almost the same with this popular TV series.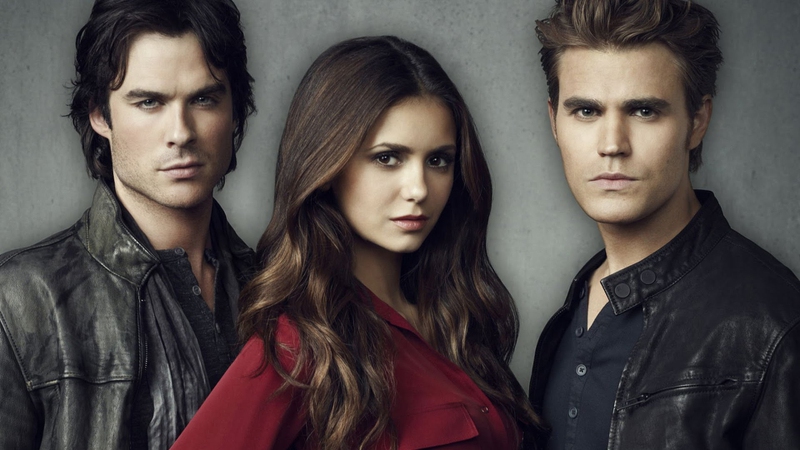 Series Like The Vampire Diaries
1
The Originals
A spinoff show of The Vampire Diaries, this is a story of vampires who are siblings. In this series, it answers so many questions that we have about vampires. An example is where vampires came from and why can't vampires come out into the sun. The setting is a bit confusing at first, but once you have gotten the feel of the series, there is no doubt that you will put this show in your must-watch list.
2
True Blood
This is one of the best supernatural dramas ever shown in HBO, although some people will say it is not worth watching because it has a messy plot in the beginning. But whatever comments other people give, the fact that it lasted for 7 seasons simply proves that it is a series, like The Vampire Diaries, that can catch every viewer's attention.
3
Supernatural
Supernatural is a story of two brothers who fight all kinds of evil, be it werewolves, vampires, ghosts or demons, name it and they can save you from them. It has been on television for twelve whole seasons which only means that it is truly enticing to viewers. It is advised not to miss any episode in order for you to truly enjoy the entertainment it brings. We're pretty sure you'll definitely not want to miss these two brothers' journey.
4
Teen Wolf
This is another supernatural TV show which shows a teenage boy who got bitten by a werewolf. After getting bitten, he noticed that his physical capabilities improved. Even though this means he would have bigger responsibilities, he still managed to adapt to the new life of a werewolf. The first season is interesting, but the second season introduces more characters making it even more exciting. It showes that there are a lot more creatures roaming the earth rather than the werewolves alone.
5
The Secret Circle
Sadly, this TV series lasted for only two seasons. But if you are the kind of person who loves watching vampire stories, this TV series should be in your must-watch list. The show is not only for teenagers but for adults too.
The story follows the heroine Cassie Blake when she is introduced into a Circle of 11 other young witches and the danger happening afterwards when they free a dark force on their town in accident. Things get more complicated when Cassie Blake finds out she is involved in a love triangle that threatens to break the Circle down.
6
Being Human
Being Human lasted for five seasons with two versions, the US and the UK. You might want to try both versions for the first few series, then choose which one you like best. But whatever version you choose to watch, this series will definitely catch your heart. It is a story of a vampire, a werewolf and a ghost who are living all together in the same house and are trying to live normally. Life is an adventure, right?
7
Buffy the Vampire Slayer
This was supposed to be a mid-season show but eventually became very popular. It gathered a lot of fans and circulated merchandise. It is a story about an ordinary girl who deals with her personal problems and identity crisis -- just like what other girls go through. But what makes her extraordinary is that she fights vampires and demons all by herself despite her own struggles. This show has intriguing parts that will definitely make you want to watch it.
8
Fringe
This is another TV series for persons who love mystery things. Like The Vampire Diaries, it is recommended that you watch this from the beginning in order for you to understand the plot. Since this is a mystery series, certain things are revealed slowly and you might get confused or overwhelmed if you missed some episodes.
9
Angel
David Boreanez plays the role of the "Angel". It is a bit similar to Buffy the Vampire Slayer but you just have to watch it and see for yourself. In this series, it will show you how the Angel was very evil before and how he killed persons in order to get their souls. But eventually, as the story progresses, the Angel was able to redeem himself by going to the good side from the bad side.
10
Beauty and the Beast
Nah, this is not about the Beast and Belle. This series is about a detective named Catherine and a doctor named Vincent. They are both hunted by an organization called Muirfield which is why they try not to catch attention as much as possible. The reason why they are being run after is because of Catherine's past when her mom got murdered by a beast. It is definitely a series like The Vampire Diaries that you shouldn't miss.
ANY IDEAS ABOUT THIS TOPIC?