Why do we have such an ongoing love for rock songs with a touch of sadness? Is it because, when things go wrong in our lives, we like to feel that we're not alone? Or is it just nice to occasionally listen to a soundtrack of depressing rock songs and have a really good, much needed cry? Whatever the reason is, the genre has been producing some amazingly heartfelt music along the way.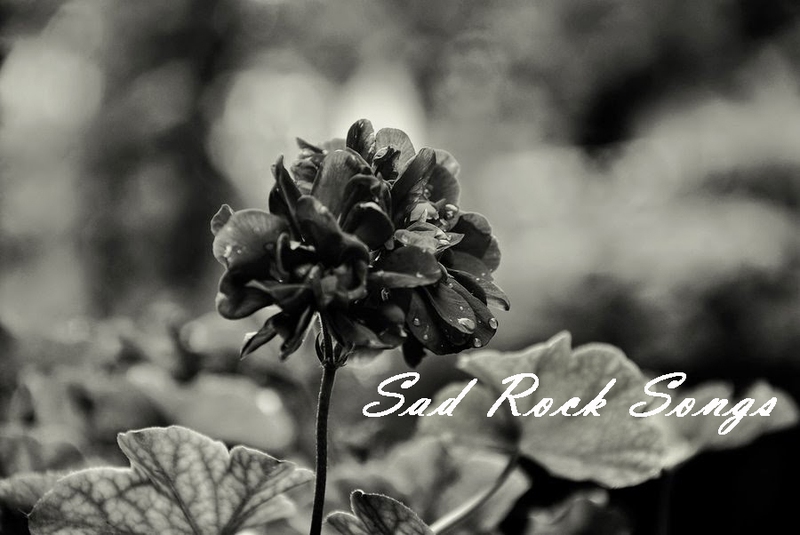 Top 10 Sad Rock Songs That Bring Tears to Your Eyes
Whether the lyrics discuss heartbreak, hope or the death of a loved one, there is something that all these songs in common: their ability to move people emotionally.
1
Last Kiss – Wayne Cochran (1961)
"Last Kiss" tells the tragic story of a young teenage couple who are involved in a terrible car accident whilst out on a date. The lyrics are sung from the perspective of the boyfriend, who regains consciousness just in time to cradle his girlfriend in his arms before he sings the fateful line, "I lost my love, my life, that night."
2
Another Day in Paradise – Phil Collins (1989)
Sung from a third-person perspective, "Another Day in Paradise" describes the callous indifference with which the wealthy treat the poor and homeless. After describing a homeless girl begging for help and an escape from the cold, the man "walks on, doesn't look back, he pretends he can't hear her," thereby shining a glaring light on the suffering of the homeless.
3
Tears in Heaven – Eric Clapton (1991)
The beautiful music and tear-jerker lyrics of "Tears in Heaven" are heightened by the sad story behind this depressing rock song. Written in late 1991, the song is about the terrible pain Eric Clapton felt on arriving at a friend's apartment building earlier that year to discover that his 4-year-old son had just fallen from the balcony and died.
4
Hazard – Richard Marx (1992)
Another one of sad rock songs with a tragic story, "Hazard" is about a young boy who grows up ostracized by the small town he lives in, who think he's "not right". His only friend is Mary, a young girl of his own age, and together they share their hopes and dreams for the future, until one day Mary goes missing and the accusing eyes of the town turn on him.
5
Everybody Hurts – REM (1992)
With straight forward lyrics and a soaring melody, "Everybody Hurts" was directed at teenagers suffering through the "hell" of high school. The moving chorus is a plea to just "hang on", reminding us that "everybody cries, and everybody hurts…sometimes." This song was later used in a suicide hotline campaign in the UK.
6
Hallelujah – Jeff Buckley (1994)
Jeff Buckley's moving rendition of "Hallelujah" was named one of the Top 10 Greatest Tracks by Q magazine, whilst John Legend described the song "as near perfect as you can get." The incredibly emotional interpretation, characterized by soaring vocals and raw guitar chords, was re-released as a single 10 years after the singer's accidental death at the age of 30.
7
Hurt – Johnny Cash (2002)
"I hurt myself today…to see if I still feel." The raw emotion in Johnny Cash's voice as he sings the opening line to "Hurt" conveys a wealth of pain and suffering. Recorded just prior to the death of his beloved wife, June, and his own death a few months later, the frailty in the 71-year-old's voice is clearly evident in his final ever recording.
8
Numb – Linkin Park (2003)
Another representative from sad rock songs. Despite the "thrash" sound of "Numb", the story within the lyrics tells how it feels to be victimized and an outcast of having dreams smothered in an effort to force conformance with society. The frustration of the protagonist is revealed in the song's bridge "caught in the undertow, every step that I take is another mistake to you."
9
Fix You – Coldplay (2005)
Following the death of his father-in-law, Bruce Paltrow, Coldplay lead singer Chris Martin wrote
"Fix You" for his devastated wife, and then recorded the song using an old keyboard that Bruce had given his daughter shortly before his death. The stirring lyrics, sonorous sound of the organ and slow tempo drums combine to produce a song that provides hope despite abject grief.
10
Back to Black – Amy Winehouse (2007)
Describing the heartbreak Amy Winehouse experienced when her boyfriend left her for his ex-lover, "Back to Black" has lyrics that are very frank in their biting assessment of the troubled relationship. Tinged with hurt and bitterness, "Back to Black" is one of the more modern sad rock songs, made more poignant when considering the singer's untimely death a few years later.
ANY IDEAS ABOUT THIS TOPIC?