'Rich' and 'average' are words that don't really go together. Fame and fortune are not usually equated with modesty or a frugal lifestyle. Shows like MTV Cribs and Lifestyles Of The Rich And Famous have presented an image of the luxurious lifestyle of the extremely wealthy. But do all the top earners across the globe fall into this cliché of lavish and over-the-top lives, or are there exceptions who prefer to live a humble and rather average life? Hard as it may be to believe, there are more than a few rich people who do abide by the latter. While some celebrities get 8 million dollar necklaces or buy private islands, there are also the few who are shockingly rational and average in their spending. We present you 11 glowing examples of extremely rich people with average lifestyles below.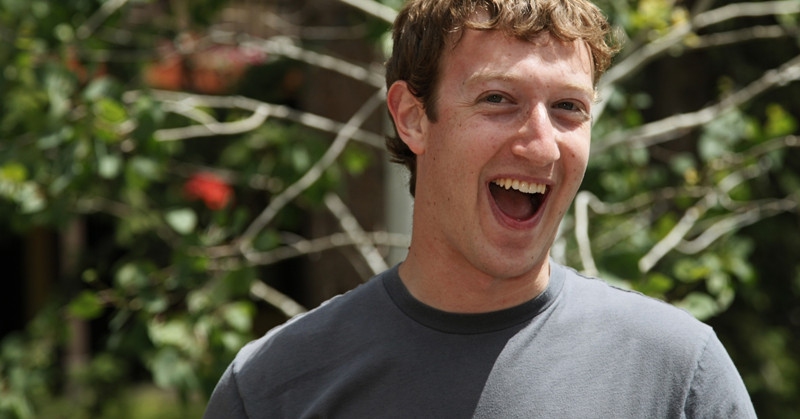 Part 1
1
Mark Zuckerberg
Founder and Chairman of the Facebook, Mark Zuckerberg, became a billionaire owing to the website's success. Yet despite a net worth of nearly 10 billion, the Internet entrepreneur has maintained a surprisingly low-key lifestyle. Although he has recently moved into a 7 million dollars house in Palo Alto, The Los Angeles Times reports this as "well below his means". He can be spotted in a gray t-shirt and hoodie, driving an Acura. Like the average person he maintains a profile in all the major networking websites like Twitter, Google+, and of course Facebook, and actively converses with other people. In 2012, he married his longtime girlfriend in a small backyard ceremony.
2
Warren Buffett
American business magnate and investor Warren Buffett is consistently ranked among the world's wealthiest people. Time named him as one of the world's most influential people in 2012. So it must be safe to assume that this billionaire lives in a 60, 000 acre mansion at least? Or even better, his own private island? Believe it or not, Warren Buffett still lives in the same modest home he bought over 50 years ago for $31,500 in his hometown Omaha, Nebraska. He has always avoided any kind of lavishness and extravagance, and is renowned for his philanthropic work. He reportedly pledges to give away 99 per cent of his earnings to charity. Like the average person, he is an avid follower of American football, and tries to attend as many Nebraska football games as possible. He prefers a McBurger and Coke to an expensive restaurant, and stays away from expensive cars, yachts, and technology. According to him, "Most toys are just a pain in the neck" No wonder he is called the "Sage of Omaha".
3
Tyra Banks
Supermodel and TV host Tyra Banks is known for being frugal in her spending, despite her net worth of a whopping $75 million. Can she afford anything she wants? Yes. But she stands out as one of the rare supermodels who are thrifty in their spending and saving. She reportedly repainted the walls of her new office to make the carpeting look better, rather than replace all the carpeting she disliked. Replacing all the carpeting would have been too expensive in her opinion. She also collects soaps and shampoos from the hotels she stays in, and brings them home. She takes notes in her paper notebook instead of using an iPhone. Banks does not follow designer fads, and dresses simply instead.
4
Dave Grohl
We know Dave Grohl as formerly the drummer for the band Nirvana, and currently the vocalist for the band Foo Fighters. His work has built his net worth to be $225 million. But Dave has stated that he is "going to be really careful" with what he's got. Dave puts his family before himself, and has committed to taking rational financial decisions so that money is never an issue for his family. He wants to be the good financial role model for his two daughters. Sounds like the average bread earner? He also engages in philanthropic work, working for charitable organisations.
5
Sarah Jessica Parker
The "Sex and the City" actress has a net worth of close to a $100 million. But unlike her character Carrie Bradshaw who would only wear designer clothes and have perfectly styled hair, Sarah lives a humble life. She remembers the humiliation of her childhood days when her family of eight people were forced to live on welfare. Sarah is afraid of one day being similarly broke again. She makes rational and grounded financial decisions, and shies away from unnecessarily expensive vacations or restaurants. Sarah lives in a Greenwich Village brownstone in New York, with her husband and three children.
6
Jay Leno
Like Sarah Jessica Parker, Jay Leno's frugal lifestyle comes from the memories of past struggles. In his younger days Leno had to work to jobs just to sustain. Despite an estimated worth of $250 million, the former "Tonight Show" host puts all of his money from the show into his savings. All his expenditure is from the money he earns from his stand-up comedy routines. The only extravagant expenditure he makes is towards buying antique cars. Jay has said that he is "yet to touch a dime" from his talk show savings. He wants to ensure a retirement without financial worries just like any other aging man.
7
Zooey Deschanel
Zooey Deschanel is another example of someone who has not fallen prey to the lifestyle of the rich and famous. Although she has had a sudden influx of money owing to her successful sitcom New Girl, the actress did not expand her expenditures by much. Her responsible spending habits came to public notice when her lawyer accidentally made public her monthly budget when filing paperwork for her divorce from Ben Gibbard. She also donates about 6.6% of her monthly expenditures, and does not see the point in spending on high-end designer clothes. Like you and me, Zooey is always on the lookout for a good deal. She is right to point out that that "style isn't when you buy yourself the most expensive things."
8
Ingvar Kamprad
Ingvar Kamprad is the founder of IKEA, a Swedish retail company specialising in furniture. With an estimated worth of more than 42 billion dollars, he is one of the wealthiest men on the planet. Taking these facts into consideration, one might be shocked to learn that the business magnate flies only economy class and drives a Volvo 240. He even encourages his employees to use both sides of the paper! Kamprad is known to sneakily pocket salt and pepper packets in restaurants, and purchase items in post-Christmas sales. What is the social philosophy this wealthy magnate abides by? Kamprad answers this himself in his "Testament of a Furniture Dealer": "It is not only for cost reasons that we avoid the luxury hotels. We don't need flashy cars, impressive titles, uniforms or other status symbols. We rely on our strength and our will!"
9
Tim Cook
The CEO of Apple Inc. is known for being a solitary figure who keeps his life private. In 1996, Tim Cook was misdiagnosed with multiple sclerosis, and he states that as a major incident which made him see the world in a different way. Since then he has taken part in many charity cycle races to raise money for the disease. Cook lives in a modest condo in Palo Alto, which he bought for $1.9 million in 2010. In the book Inside Apple, he says that he likes being reminded of where he came from, and modest surroundings help him do that.
10
Carlos Slim Helú
Who would expect the currently richest man on earth to feature on this list? Carlos Slim Helú, the chairman and CEO of Telmex has no interest in flashy cars or yachts. He lives in a modest six-bedroom house near his office. Owing to his Lebanese origin, he prefers to live a simply family life. He loves to drive by himself instead of being chauffeured around. He truly is a multi-billionaire with a difference!
ANY IDEAS ABOUT THIS TOPIC?