It is very easy to send or receive mails via an email address. But it is also very easy to delete an email. Sometimes you may click you mouse by accident when you move your mouse over the button "Delete", which results in the fact that you delete your mail by mistake. Most email provider don't ask you if you really want to delete this mail at that time. Fortunately, there are some methods to retrieve deleted emails on Yahoo mail. Here are the steps you should follow with.
Steps - How to Retrieve Deleted Emails from Yahoo
1
You can find the deleted mail in "Trash" folder of your email. You should sign up in your email account, and find the "Trash" button in the left column, click on it to enter the folder. You'll see all the mails you deleted in recent several days (different between email providers). You can tick off/open a mail and then move your mouse on the button "Move", select "Inbox" in the menu showed in the screen. Thus your deleted mail will be retrieved.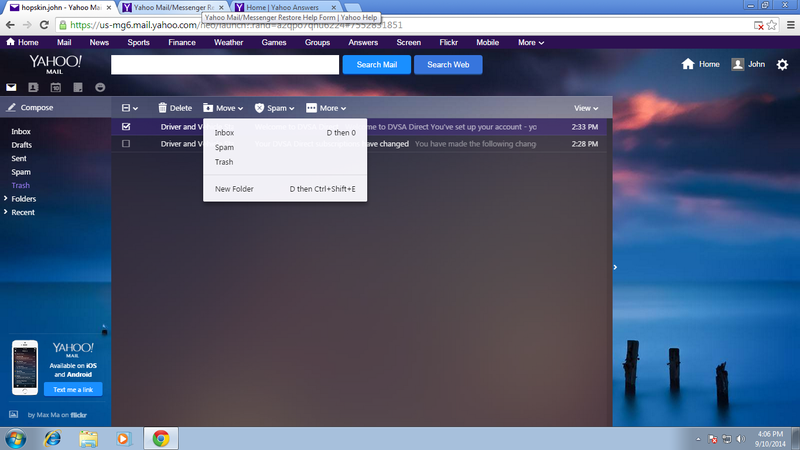 2
If you had deleted the mail in the "Trash" folder by mistake, it is still possible to retrieve the mail. First, you should sign up in your email account. Then, visit the website: http://help.yahoo.com/l/us/yahoo/mail/ymail/restore.html
You need to fill out all the information here and finish the verification code, then click on the button "Submit". Your request will be submitted to Yahoo and the technicians will check the backup in the server and they will reset your email account to the time when you deleted the mail. It means that all your mails received after that time will disappear permanently and can't be retrieved. Also, this method is not 100% effective. So when you decide to choose this way, you should backup all your mails first.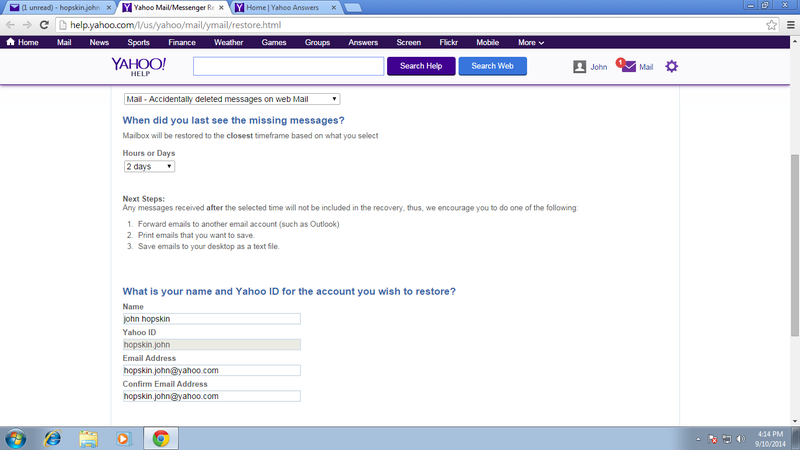 ANY IDEAS ABOUT THIS TOPIC?