If you are after a retail position then you must have no qualms about working in a store, selling products and working the weekends following a shift pattern.
Make sure that you have researched extensively if you are inexperienced in the sales field. The characteristics that you will need to be successful in this area are the ability to work in a pressure situation and busy environment and also to be able to communicate with others in a confident manner. You must possess unmatchable customer service skills as well.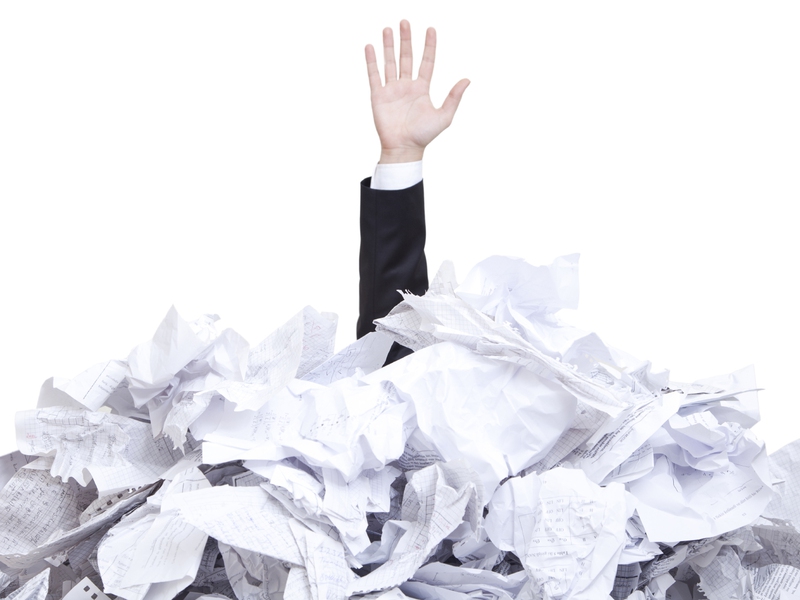 Format of Writing a Retail Cover Letter
When composing a retail cover letter to accompany your resume for a retail position, you must ensure that it highlights the characteristics that make you suitable for the job. For instance, your past achievements, experiences and expertise in customer service must all be featured in your cover letter.
1
Your Street Address
City, State
Zip Code
Telephone Number
Email Address
Date
Contact Information of your Employer (if you know)
Company Name
Address
City, State
Zip Code
Salutation
Dear Mr. /Ms. Last Name, (don't mention it if you don't have contact)
Body of Cover Letter
Communicate to the recruiter about the position you are interested in; state the reasons why you are the ideal candidate for getting an interview appointment; and your follow-up strategy.
First Paragraph
State your reason for writing the letter

The job title that you are interested in and the source from where you got to know about the job opening

Add things that can spark the employer's interest. For instance, mentioning the name of a person that you and the recruiter know; noting any experience or specific training that will help you in performing that particular job.
Middle Paragraph
Focus on the skills and qualifications you possess that are valuable for the employer. And try to mention qualifications that are relevant to the job posting
Make use of the STAR (Situation, Task, Action, and Result) approach to give examples of how and when you demonstrated your qualifications and skills.
Ensure that you do not repeat your CV in this paragraph and merely interpret it.
Closing Paragraph
Show gratitude to the employer for considering your candidacy for the job
Cite that you have enclosed your resume with the letter
Tell them that you will wait for their reply regarding this job post
Complementary Close
Best regards,
Signature
Your first and last name
Retail Cover Letter Sample
1
Sample cover letter for retail cashier
(Name of Manager)
HR Manager
Name of Company
Address of Company
Date
Dear Mr. /Ms. /Mrs. (Name of Manager):
I am writing this letter for the vacancy of head cashier that has recently opened at your facility. Since I am looking for such a job at the moment, I was excited to learn about it. I would like to apply for this job as I consider myself to be the right candidate for this position.
I am in handling cashier operations and have worked as a cashier at Best Buy for approximately three years. During my time there, my chief responsibilities were to offer quality customer service. I have complete knowledge of the store's merchandise and operate the POS cash register, with 92 transactions processed on a daily basis. I gained a lot of insights regarding the cashier operations when I was there and had consistently received top reviews from my superiors throughout my tenure.
I have experience working as a cashier for Barnes & Noble as well. I was able to increase the customer satisfaction there by 10% in only 4 months by introducing new corporate strategies. I excel in working both individually and collectively and have a passion for delivering results. It would be an honor for me to be selected for an interview if you give me a chance.
Thank you for your time and I look forward to your reply.
Sincerely,
Name
Address
Telephone Number
Email Address
2
Sample cover letter for retail assistant
Mr. Adam Bates
Hiring Manager
Kings Meadows
348 Some Street
Cairns, QLD 5994
Re: Retail Assistant
Dear Mr. Bates:
I am writing this letter to show my interest in the Retail Assistant Position which has recently become available at the Kings Meadows. The reasons why I consider myself to be the best fit for this job are my exceptional computer and people skills and my focused approach towards customer service.
I can perform the duties of Retail Assistant in an efficient manner as I possess all the skills that are mentioned in the job description. I can operate a cash register, recommend to customers the product benefits and features, replenish and refill merchandise, greet the customers and conduct financial transactions with them. I am such a responsible man that I will closely monitor the
Working in the retail and sales industry is my passion and I think that the best use of my skills is dealing with customers and developing a strong relationship with them. I love my work and am reliable and trustworthy as well. Moreover, I don't mind working in a team and can help my co-workers in achieving any sales target.
To discuss how I can contribute to the bottom-line of Kings Meadows, I would like to meet you in person. I will contact you next week to follow-up on my job application. In addition, I can be reached at the contact numbers given on my resume. Thank you for considering me for this Retail Assistant position. I look forward to meeting with you soon.
I would love to have a personal meeting for discussing what I have to offer to Kings Meadows. I will call in to follow-up on my job application. You can contact me if you like by calling at the numbers mentioned in my CV. Thank you for accepting my candidature for the post of Retail Assistant. I will eagerly wait for your reply.
Sincerely yours,
(Signature)
Isabella Moore
3
Sample cover letter for retail sales
February 15, 2015
Steven Redmond
General Manager
Rock 'n Roll Records
123 Park Landing Road
Atlantic City, NJ 12345
Dear Mr. Redmond:
I would like to apply for the retail sales vacancy in your company that was published in last Friday's edition of the Atlantic Express. Listening to rock 'n roll and other contemporary music styles has remained my hobby ever since my high school days. It is because of this that I consider myself to be a huge music buff and consider my ideal job to be working with people who share my love for music.
I am ambitious and can work well with all kinds of people. It is my belief that I will be able to do well in your sales department.
I am attaching my resume along with this letter which contains information about all of my previous jobs and the knowledge I have about musical instruments, records and music.
I'll come by your store next week in hopes of speaking with you about the job.
I will visit your store sometime next week and hope that I would be able to speak with you regarding my job prospects.
Thank you!
Chris Chambers
4
Sample cover letter for retail management position
Gina Davis
Owner, The Little Boutique
201 Brick Street, Chicago, IL 60601
Dear Ms. Davis:
I am writing to apply for the management position that has recently opened up at your store. The Little Boutique has exceptional reputation for providing people with the highest quality merchandise and phenomenal customer service. It is my firm belief that I am qualified for the position because I have a good deal of experience as a store manager with the capability to retain staff, decrease the store losses and operating costs and possess a proven track record of converting customer service into sales.
I am currently working at The Big Store as an assistant manager and my responsibilities include ensuring smooth conductance of daily store operations. However, I try to strive for long-term goals set out for me as well. For instance, I managed to increase the yearly sales by around 30% by implementing sales training for my staff members. In doing so, I was also able to bring about a 50% improvement in our staff retention rate. Our store was awarded the "Gold Star for Customer Service Excellence" last month for getting the best customer feedback.
In addition to the experience that I possess working in the retail industry, I am an alumnus of Hudson Community College where I completed my associate's degree in retail management. I learned a great deal about vendor relations, visual merchandising and retail math from there and gained a great amount of industry knowledge as well. These skills have helped me in making aesthetic and functional improvements to all the stores that I have worked in.
I have always admired The Little Boutique, and believe I can meet your high standards for management personnel. I look forward to meeting you for an interview.
The Little Boutique has always been my favorite store and I am confident that I would prove to be a good addition to your management team. I am looking forward to receiving a reply from you soon.
Sincerely,
Cristina Jobseeker
Tips
Do extensive research on the job position you are applying for and the company. Mention something about the company in your customer service cover letter; it would highlight your interest in the job.

Customize your letter with all the skills required for the job post, which you possess, are highlighted properly.

Don't lengthen the cover letter for retail too much. It must be short, to the point and written in a simple, direct language. Avoid using personal pronouns in the cover letter and keep the tone of the letter positive.

Always support the claims you make by citing your achievements. You can add bits of your resume in the retail cover letter but be sure not to repeat it all again.

Ensure that there are no spelling and grammatical errors in the cover letter.
ANY IDEAS ABOUT THIS TOPIC?