It occasionally occurs that someone must resign from a job due to a range of personal reasons. Some of the most common include marriage, relocation, or family commitments. Before you start to put your resume up on job search websites, be sure to keep your resignation letter for your current job polite and simple. Below we list graceful resignation letter sample for personal reasons.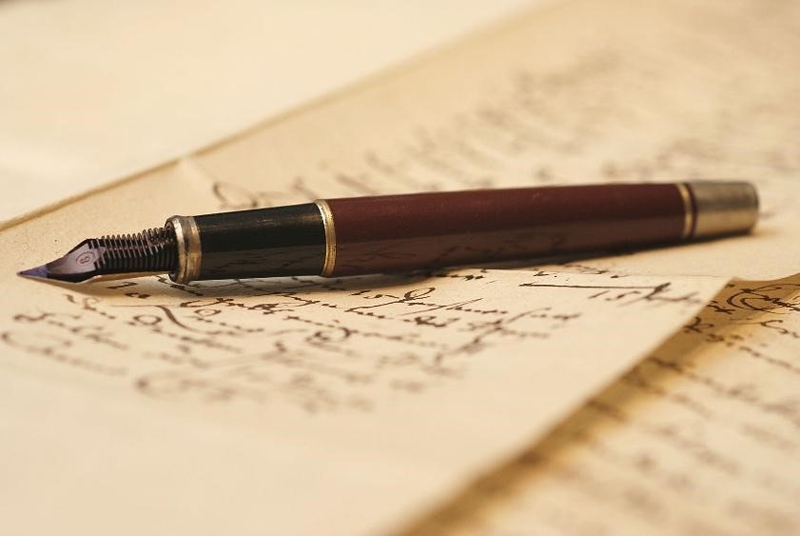 Part 1: Steps to Write a Resignation Letter for Personal Reason
1
Opening: In this paragraph, take the time to highlight how you appreciate the firm for your many learning experiences. Consider adding a statement with praise for your colleagues, the work environment, or the management.
2
Body: This is where you state your desire to resign as well as the reason you are doing so (either "personal reasons" or a more specific reason).
3
Closing: There are two purposes to the closing: first, try to indicate whether you wish to rejoin the firm in the future if things work out; secondly, you can request a reference to assist in job searches. Be sure to end on a polite note, including an offer to stay to train your replacement or complete unfinished business. You should also offer a two-week notice.
Part 2: Best Resignation Letter Sample for Personal Reasons
1
Sample 1
I write to inform you of my intention to leave Smith Co. next month. It has been a pleasure to work with you, but personal reasons drive me to vacate my position in order to improve my home situation. My last day is planned as July 1st. Although I must leave, I really appreciate the experiences and opportunities you have given me throughout my position as Online Sales Coordinator. I am incredibly grateful for your assistance throughout.
I plan to take any necessary steps to ensure there is a smooth transition in the company. I can think of several team members who are strong candidates to take over my position or I can assist in finding a replacement externally. Do not hesitate to contact me for assistance.
I would like once again to thank you for my chance to work with Smith Co. I hope to stay in touch with you as business colleagues and will be looking forward to once again working with you if the opportunity arises. Thank you very much for understanding.
2
Sample 2
I will be resigning from my placement as customer service representative due to personal reasons as of January 19th. Therefore, with the two-week notice, you will have two weeks to plan for a replacement.
Working at Smith Co. for the previous six years has allowed me to meet terrific customers and coworkers. I shall miss these daily interactions once I am no longer with the company.
Please contact me so I can do anything necessary to ease my departure from the company. Although I don't wish to leave you short-staffed, my last day must be January 19th. For two weeks following this date, I have limited on-call availability for follow-up phone calls.
I wish you and the company nothing but the best. I am very thankful for my job and have been happy working with Smith Co. I will think positively of my time here.
Please tell me anything I can do to assist during the transition.
3
Sample 3
I regretfully inform you that effective in two weeks I shall resign from my post as personnel director. I truly love my job but family is my priority, and I plan to stay home to be with my newborn. Although resignation was far from my mind when I became pregnant, I find I cannot bear to leave her with a stranger.
It is especially difficult to make this decision considering your genuine concern about my professional growth and confidence in my work abilities. I will always be grateful for the expertise I gained through your guidance and the friendships I formed that improved my productivity and success.
I am very thankful for your offer of reinstating me back to my previous position when I am ready to reenter the workforce; I cannot think of any company I would rather work for.
4
Sample 4
After soul searching and reflection, I must submit my resignation as the Department Head. I plan to remain until the end of the month to train my replacement, complete my projects and encourage a smooth transition.
My reasons for resignation are incredibly personal and in no way related to being unsatisfied with my job, co-workers or the company. On the contrary, my experience on job assignments and the friendships formed in my duration have given me immense personal satisfaction. I regret that I must not make this difficult decision.
I hope that when I reenter the job market, you will provide a favorable recommendation. If there are any unresolved problems, I am more than willing to discuss them before leaving the company.
5
Sample 5
Please accept this resignation as chief accountant, to be effective May 31. I desire to grow financially and professionally and have reevaluated my career goals. As such, I will be completing my degree.
I appreciate the friendships developed at Smith Co. and have enjoyed my time. The knowledge and experience gained are invaluable and I am incredibly grateful for the opportunity to work here.
Thank you for the generous offer to write a letter of recommendation. If possible, I would like to take this letter with me upon leaving the company. Please let me know if this is not a possibility.
6
Sample 6
I regretfully inform you that as of January 15, I will be resigning as editor. The previous eight months have been a very difficult time with Jane and I deciding to terminate our marriage. As I will have child custody, I will not be able to juggle my children and the responsibilities of this job. I would also like to provide them with emotional support.
Thank you for my terrific experience as editor of this paper. It has been entertaining, enraging, educational, etc. Maybe my alliteration mastery will assist me in finding a position that is part-time. Likely, a strong recommendation would be more helpful. Would you mind providing me with a letter of recommendation? I would greatly appreciate for that and the consideration if any part-time writing or editorial positions open up. Thank you again for everything.
7
Sample 7
As you have possibly noticed, last several months have found me occupied by personal commitments, making it increasingly challenging to manage work obligations.
As my personal commitments are extremely important at this time, I regret to inform you of my resignation from the position of Senior Editor with Smith Co.
I am grateful for all of the opportunities the organization has given me. Please treat this as my official notice of resignation.
ANY IDEAS ABOUT THIS TOPIC?