Being a project manager comes with key responsibilities of planning, executing and finalization of projects based on their stated objectives.
Using various tools aimed at project management, project managers create achievable and functional objectives for the project. They also build the requirements for a project and manage three key factors: time, budget and scope. The largest challenge for project managers is to achieve all of the goals of the project in limited time, budget and scope.
The project manager resume must showcase all of the experience and skill the prospective candidate possesses. Also the project management resume must reflect the job requirement and description for which it is being submitted too.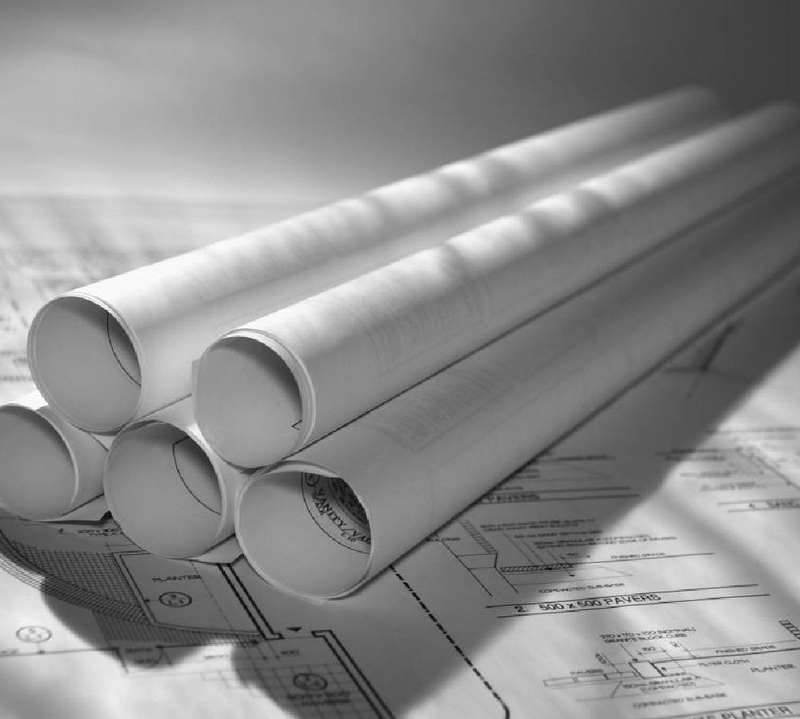 Essential Sections of a Project Manager Resume
1
Verifiable Experience
Prospective employers need to ensure that they can verify your experience directly or indirectly, as you specify on your resume. These are things employers are looking for.
Projects number and scale: Prospective employers will want to know how many projects you have managed along with their scope, budget and time to complete.
Project complexity and types: Giving the information of the complexity and types of projects is helpful for your prospecting employer to know if you have handled projects similar to the one they are hiring for.
Project completion: All employers want to know, did you come in on time and budget. Did you meet or exceed the goals of the project.
Communication skills: How well do you communicate in writing will be judged by the way you structure your resume. During the interview they also will be paying close attention to your verbal skills.
Level of education: Employers want to know are you using your skills and how you have been applying yourself.
Outcome: Did you succeed in your past projects? Employers will want to know how you did it and how you track performance, goals and expenses.
2
Job Changes
Employers want to see if you jump from business to business. It is one important way they can determine if you are stable to hire for a position. Employers have to safeguard their companies.
3
Timing and Credentials of Project Management
Employers want to know if you gained your credentials as a project manager before or after your experience.
Project Manager Resume Samples
1
IT Project Manager Resume Sample
Casey Benson
1234 Once Up Lane, Anywhere LA, 90210 555.555.5555
[email protected]|BeSeen Profile URL | LinkedIn URL
Project Manager: Specializing in Enterprise IT Implementations
Excel in liaising between technical area and business areas to achieve on time on spec and on budget completion of projects. Able to blend business requirements, budgetary restrictions and logistical considerations with customer needs.
Education/Credentials
PROJECT MANAGEMENT INSTITUTE| Project Management Professional, 2009

ABC UNIVERSITY, Anytown, NY| Bachelor of Science Computer Information Systems, 2008
Honors: Helen Walmart Academic Scholarship, Deans List (2004 to 2008)

Internship: Network Administration Intern XYZ Corp. (2005 to 2007)
Professional Experience
Support project with life-cycle leadership over all phases of IT implementations within in a multistate 7,500 user organization.
AnyTime Company, Somewhere NY
Project Manager, New Technology Group, 2010 to present
Assistant Project Manager, 2009 to 2010
Promoted to project manager to plan, schedule and execute all stages of hardware, software system implementations. Tasked with assessing business implications for each phase of the project. Monitored progress for standards, costs and deadlines.

Pressed extraordinary improvements across the business as a result of new IT implementations. Designed AnyTime with solutions that sped up the bidding process on agricultural projects by 55%, shortened sales cycle by 45%, increased revenue collection by 40% and saved 2.1M annually.

Excelled in directing technical teams. Articulated the scope and goal of the project, prepared detailed work breakdown structures, translated business needs in to technical terms, instilled a shared responsibilities and accountability attitude for project milestones.

Created ROI assessments and cost-benefit analyses used as basis for decision making on IT implementations.

Resolved multiple issues on the project including staffing shortages, scope creep, divergent business, user needs, and tactical matters.
DEB Company, Somewhere NY
Network Administrator, 2008 to 2009
Developed robust technical foundation as network administrator with a 3,500-user multilevel platform environment

Optimized network up-time to 99%, led major overhaul and network upgrade, improved system security and reliability
2
Construction Project Manager Resume Sample
Dante Free
21 Maplewood Ave
Mootoka NY, 12303
M: 555.005.0012 E: [email protected]
I have been a professional project manager for more than 8 years in construction and building industry. My ability to communicate clearly coupled with my leadership skills have lead me through adversity and have allowed me to complete numerous projects on time and within budget.

Education
Bachelor of Engineering| New England University| Graduated: 2004
Masters in Project Management (Resource Industry)| ABC University| Graduated: 2006
Key Abilities and Skills
Detailed understanding and experience in budgeting, procurement, reporting of significant capital projects and financial controls.

Leadership and mentoring of teams

Delivery of complex projects on time, on cost and in scope

Developing strong industry and client relationships

Risk tolerance and management
Employment History
June 2010 – present | Senior Project Manager, XYZ Construction
Planning, managing and delivering multiple projects

Mentoring and supporting junior staff

Employing decision making and using negotiation skills under pressure

Managing complex projects from start to finish

Writing proposals for new projects

Strategically man aging risk
Achievements:
Bringing in 17 new clients to the business

Successfully minimized risk by 40% on all projects
May 2008 – June 2010 | Project Manager, Uptown Construction
Responsibilities:
Managed process, systems and people

Met all OSHA requirements

Achieved corporate and business objectives

Managed capital systems in accordance with excellent project management practices

Managed risk
Achievements:
Completed all projects with in scope

Maintained and established client relationships
August 2006 – May 2008 | Construction Engineer, Sniffle Construction
Responsibilities:
Provide engineering and technical support through critical examination

Undertook review of project quality and plans

Investigated sites providing basic estimates

Identified risk issues

Advised on method of statements and suggested necessary improvements
Achievements:
Maintained high quality of projects

Minimized work-site risk

Obtained high level of safety on all projects
Technical Skills:
MS Office – Advanced

MS Project Management – Advanced

Proficient with Mac and PC

RTA/RMS Expert
References
Todd Grimes
CEO
ABC Construction
T: 555.555.1212
Sandra Tyme
Senior Project Manager
XYZ Construction
T: 555.455.5555
10 Things to Avoid in Project Manager Resume
1
Do not forget to put MBA and PMP next to your name if you have earned them.
2
Do not use the "Objective" format top of the page; instead name a title that represents you Project Manager. If you have not earned this title then use "Targeting: Project Manager".
3
Do not go directly to work history. It is better to use a short paragraph to communicate who you are, your profession, your expertise and what you bring to the table.
4
Do not fail to use keywords appropriate to the position you are targeting. You can even put it next to or under you paragraph. Keep it short. You can always add additional keywords to the bottom of your resume under a heading such as additional skills.
5
Do not create a one-size-fits-all resume. Instead tailor your resume to each company you are applying for.
6
Do not list only the description of jobs you held. Use a very brief paragraph max 5 lines to communicate the scope of your work.
7
Do not forget to list all your accomplishments. Include context, actions, results (if possible quantity) and challenges.
8
Do not make a list of bullet points more the 5 or 6 bullets. If you need to break up your accomplishments into categories using 5 bullets each.
9
Do not fail to showcase the business side impacts of your results. Employers want to know what you can do for them.
10
Do not get lost in the technical jargon. The first person looking at your resume is not always the person that would understand what you're saying. Make it readable to everyone.
ANY IDEAS ABOUT THIS TOPIC?