Many job hunters may wonder what a professional reference is and why do people need it anyway? You will want to serve a professional reference when your prospective employers are interested in hiring you. Some companies will require your professional references along with your application, resume and cover letter. Some will want to see that during or after the job interview. This means that a professional reference can be essential for your job hunting process. It is then for that you have to make sure that you have a few references lined up.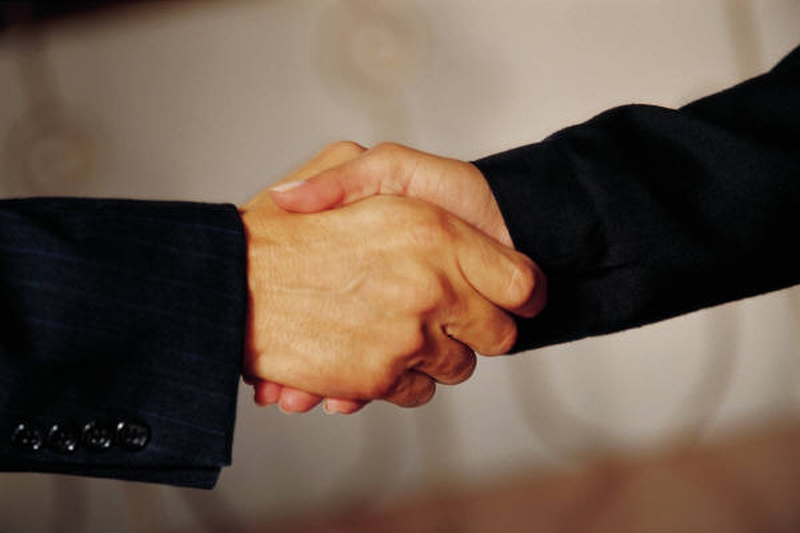 Part 1: What Are Professional References?
You cannot rush around looking for references on an emergency basis. This is going to be something very tiresome and unreliable. You need to have professional references ready when you apply for a job. You need to have a prepared reference sheet available to you at all times. When you are in the need of a professional reference, you can simply contact your referees and let them know that they will be expecting a call from your prospective employer soon. This is so that your professional referees know that they will be receiving a call and will not in any way be caught off guard.
Part 2: How to Choose Your Professional Referee
In the professional world, you probably know of a handful of people who can act as your referees. Technically, anyone you know on a professional basis can serve as a referee to you. The 3 common groups of professional referees are:
Faculty people

Supervisors (work or internship)

College administrators
If you are changing jobs then you probably have many professional contacts. You can ask your manager, your boss or someone who supervises your work to recommend you. As a fresh graduate, you can explore the options that have been stated above.
Those people can be a source from which an objective analysis of your ability and your personality and your work ethic can come forward. You have probably portrayed your personal attributes, and your professional abilities to these people. It is however, not feasible to allow family members, friends or relatives to serve as referees because they cannot be as objective as your professional contacts are going to be.
Part 3: How to Get Great Professional References
1
Choose reference knowing your abilities well
Whenever you are making a choice as to who your professional referees are going to be, you need to see who can best vouch for your skills, your strengths, your work ethic, your personality, your attributes and your capabilities. You need to make sure that it is someone who worked in close proximity with you and is not someone who barely knew you. You need to have an objective person who has worked in a professional capacity with you, and who can vouch for you in front of your prospective employers.
2
Choose references from different backgrounds
Make sure that you at least have 4 to 6 options ready as references from different backgrounds so that the different aspects of your capabilities and your personality are portrayed in the best manner. One type of person might observe one thing about you whereas someone from a different educational background may comment on another unique aspect of your capabilities.
3
Prepare for some backup reference
In addition to ensuring diversity, you have to make sure that you have some backup references so that if any of your referees are unavailable to vouch for you, then you can ask the others to do so.
4
Never add people as referees without telling them about it
Your referees should be aware of the fact that they have been listed as referees and that they can expect receiving a call about your merits. The process will not go well if a phone call surprises your referees out of the blue. Things will go more smoothly if they know what's coming.
5
Make a copy of your resume for your referees
It is advised to give your referees a fresh copy of your resume so that they are up to date with your situation.
6
Update your professional reference timely
The prospective employer might talk about a recent job experience which they may know nothing about. This is why it is best for you to update your referees regarding what you have done since they lost contact with you.
7
Avoid typing up your referee's name on your resume
Just put your professional reference at a separate sheet. In the CV if you mention your referees' names then you can add "will be available on request" underneath it.
Part 4: What Should Be Included in Professional References?
When you give your prospective employers a reference, you should write it down in an organized manner. Make sure to dedicate a separate tab to it and to make sure the writing or font is legible. When writing a reference for someone, you must take great care to include the following:
ŸHow long has the referee known you and in what capacity?

ŸWhat are the roles and responsibilities performed under the person referring the applicant?

ŸWhat innovative work has the applicant done under the person referring them?

ŸWhat area of work does the applicant need to further develop?

ŸWhat importance does education hold in that person's eyes?

ŸDetails about the organization in which they have worked together.

ŸContact lists and a signature.
Part 5: Sample Professional References Listing
1
Mr. John Smith
Chief Executive Officer
Jeopardy Designs Inc.
889 Industry Street
East Sussex, 88729
Phone: (000) 000-0000
Relationship: Boss
2
Dr. Howard Benedict
Chair Department of Design
London School of Economics
353 Channing Street,
London, 55553
Email: [email protected]
Relationship: Professor
3
Mr. Brinley Watson
Student Organizations Advisor
ABC College
XYZ Road, Indiana 45565
Email: Your [email protected]
Relationship: Coordinator
ANY IDEAS ABOUT THIS TOPIC?