Before Jay-z, Eminem, Puff Daddy and even 2-Pac and Biggie, old school hip hop was the foundation that paved the way for modern rap. What made old school hip-hop different from what you are used to hearing today is its simple rapping techniques that combined simple rhythms and syllables. Most of these songs were all in fun primarily talking about partying and just having a good time, and this is why we created a list of old school hip hop for you to enjoy.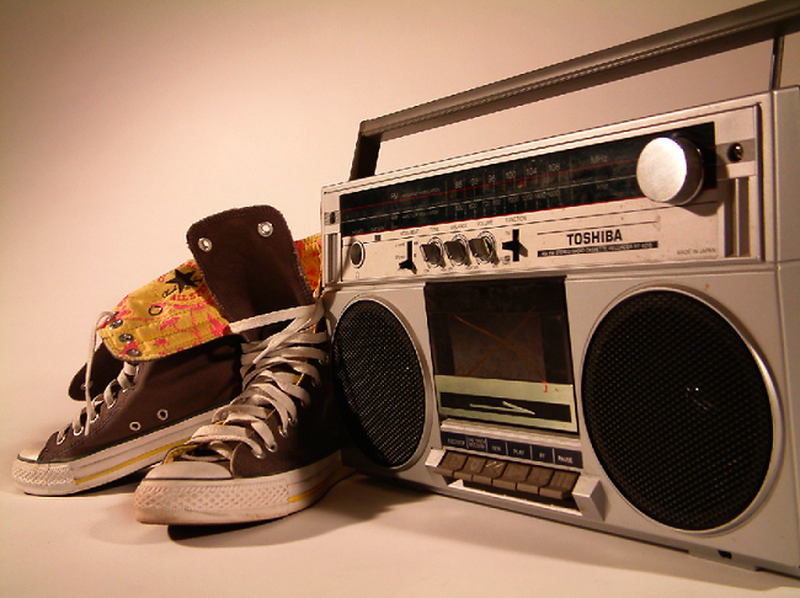 The Best Old School Hip Hop Playlist
1
Adventures of Grandmaster Flash on the Wheels of Steel, Grandmaster Flash and the Furious Five
Released in 1981, this is one of the earliest songs to feature turntables. It paved the way for many DJs in the years that followed. It features various scratching and mixing techniques that became highly influential.
2
That's the Joint, Funk 4+1
Funk 4 + 1 was a grounding breaking hip hop group that broke down a number of barriers. They were the first notable group with a female MC, the first hip hop group to sign with a label and the first hip hop group to perform on national television live.
3
The Breaks, Kurtis Blow
As one of the most recognizable old school hip hop songs, The Breaks is a catchy and witty song. It was also one of the first hip hop songs to be certified as the gold rap song for hip hop. Even decades later, many still enjoy the beat and simple lyrics of this song.
4
Rock the Bells, LL Cool J
LL Cool J made a huge splash into the hip hop world in the late 1980's, but his first album was actually released in 1985. Rock the Bells was his first single released and gives a subtle peek into what many would come associate his style as.
5
Peter Piper, Run DMC
Stringing together a number of nursery rhymes in a creative tempo, Peter Piper definitely began to showcase Run DMC style. This song was one of the first to feature a rap battle in a tongue twisting duet.
6
It Takes Two, Rob Base and DJ E-Z Rock
You couldn't create an old school hip hop playlist without including this mix by Rob Base and DJ E-Z Rock. It Takes Two has been considered the greatest hip hop song of all time.
7
La Di Da Di, Doug E. Fresh and the Get Fresh Crew
Featuring a human beat box and simple lyrics that will make you smile and bob your head, La Di Da Di has all the components for a classic old school hip hop song. You might recognize a few of the lyrics in the song that have been featured in a number of other modern R&B and hip hop songs.
8
Sucker MC'S, Run-DMC
As one of the first singles ever released by Run-DMC, Sucker MC's opened the door for a wide range of hip hop artists. Once released, a wave of new school hip hop artists began making their way in the music industry, with more of a street image and aggression in their lyrics.
9
Planet Rock, Afrika Bambaataa & The Soul Sonic Force
Not only did Planet Rock pave the way for hip hop artists, but it was also one of the first songs to feature electronica. Modern dance, electro-funk and hip hop were all greatly influenced and even saw their beginning with this upbeat from Afrika Bambaataa.
10
The Message, Grandmaster Flash and the Furious Five
The Message was one of the first hip hop songs that took old school hip hop from the house parties to large social scenes. It paved the way for hip hop to become a lyrical social commentary for artists like Public Enemy and Rage Against the Machine.
11
Friends, Whodini
This is not like many of the other hip hop songs on our playlist, but is still a classic. It features a different slowed down tempo and genuine lyrics on different types of friends and relationships.
12
Rapper's Delight, Sugar Hill Gang
As one of the first songs that introduced the American public to hip hop, we had to include it on our old school hip hop playlist. It is most recognizable for the opening lines "I said hip hop, Hippie to the hippie, To the hip hop."
13
The Fat Boys, Fat Boys
The Fat Boys inspired a number of hip hop artist from Redman to Biz Markie. Featuring one of the earliest human beatboxers, Big Buff Love, this song featured some of the earliest and most notable percussion beats performed by a human mouth.
14
Is What We Are, 2 Live Crew
The 2 Live Crew set the standards for Miami Bass hip hop. They featured a fast beat tempo and simple lyrics paired with a scratching mix to create a classic sound. For anyone who loves old school hip hop, 2 Live Crew is a must have for the music collection.
15
High Powered Rap, Crash Crew
Considered as one of the first generation of hip hop artists to emerge out of Harlem New York, The Crash Crew was also known as Disco Dave and the Force of 5 MC's. High Powered Rap was the first single released by the group before signing to Sugar Hill Records.
16
My House (On the Nile), The Egyptian Lover
The Egyptian Lover isn't widely known for his impeccable rapping skill, but he is admired for his risk-taking and innovation. My House features electro hip hop mix that is catchy and unique.
17
Oakland California, Too $hort
Too $hort was one of the first rappers to emerge out of the West Coast hip hop scene and was one of the only rappers to collaborate with both 2 Pac and The Notorious B.I.G. His lyrics stem away from the wholesome party vibe and begin to expose more of the promiscuous drug filled scenes the West Coast was known for.
18
Gucci Time, Schoolly-D
Gucci Time is noted as being one of the first original 'gangsta rap' songs released, so we had to include it on our old school hip hop playlist. This song combines all the classic elements of hip hop and mixes them skillfully together in what would be the future of hip hop.
19
Jam on Revenge, Newcleus
Newcleus was a short-lived hip hop group in the early 80's. Their style was heavy on the synths and featured minimal vocals and lyrics. They helped lead the way for both hip hop artists and electronic artist in the 80's.
20
The Show, Doug E. Fresh
This reality show type of hip hop performance is what old school hip hop was all about. The freestyle beat and mixing are perfectly done in The Show and set the stage for a number of hip hop artists as well as DJs for years to come.
ANY IDEAS ABOUT THIS TOPIC?