One of the most fulfilling letters to write is a letter in response to a job offer where you are formally accepting the job. This offer acceptance letter serves several purposes. It confirms your understanding of the terms of the job offer, and is an opportunity to clarify the terms of the job offer if they were unclear and explicitly state what you are agreeing to. In addition, the offer acceptance letter completes and describes the legal contract between you and your future employer. This is especially important if the job offer you have just received was made orally or if not all details were provided when the job offer was made.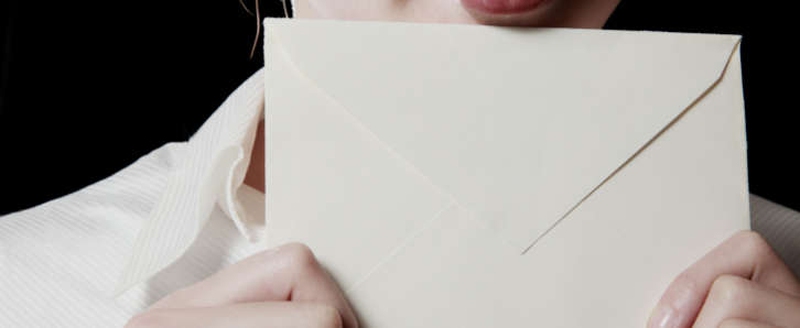 How to Write an Offer Acceptance Letter
1
What to write in an offer acceptance letter
Your job offer acceptance letter should be brief and simple. It can be sent by regular mail, electronic mail, or fax, or any other method preferred by your future employer. Your offer acceptance letter should contain the following four pieces of information, which will ensure you have taken the steps to create an employment contract with your employer.
An actual acceptance of the job

Any conditions or details (such as salary or benefits) of the job that either you or your future employer has agreed to

Confirmation of the employment start date

A thank you to your employer for the opportunity to work for them
2
The usual format of an offer acceptance letter
As a usual format of an offer acceptance letter, the offer acceptance letter need only consist of three paragraphs.
The first paragraph can contain your gracious acceptance of the job. When thanking your future employer for hiring you, you can restate the exact job and terms of job, such as salary.

The second paragraph should contain the terms, conditions, and other details of the job, such as the start date.

Finally, the third paragraph can include a few sentences reaffirming your excitement to begin your new job and establishing a positive rapport with your future employer.
3
Rules you need to obey after accepting a job offer
Before accepting the job offer, be sure of your decision. It is considered unethical to not take a job you have already accepted. However, if you cannot take the job once accepting it, you will need to properly resign in writing. Additionally, once the job offer has been accepted, you must no longer continue your job search. If necessary, terminate any open job candidacies you may still have open. This can be done over the phone or in writing, such as an e-mail or letter sent through the mail. Either way, do it as soon as possible after sending your job offer acceptance letter.
Offer Acceptance Letter Samples
1
John Smith
123 Jones Avenue
Los Angeles, CA 90001
123-555-1234
November 10, 2014
Janice Jones
Social Center of Los Angeles
456 Brown Boulevard
Los Angeles, CA 90005
Dear Mrs. Jones:
Please take this letter as formal acceptance of your job offer for the social worker position. I am so excited to begin work at the Social Center of Los Angeles and I am looking forward to helping the people of Los Angeles.
Following up on our telephone conversation that took place on November 7, 2014, I understand the salary will be $45,000.00 per year and my start date will be December 15, 2014. Also as previously discussed, I will review and sign the employment contract and return it to your attention within the next seven days.
Once again, thank you so much for this opportunity to work with you and the Social Center of Los Angeles.
Sincerely,
John Smith
2
[Date]
[Mr./Ms. Name]
[Title]
[Employer/Company Name]
[Street Address]
[City, State ZIP Code]
Dear [Mrs./Ms./Mr. Name]:
I am pleased to accept your offer to join [Employer Name] as a [Job Title]. My abilities will allow me to succeed as [a/an] [Job Title] and I am honored to be a part of such as great organization.
As we previously discussed, my annual salary will be [Salary]. Other benefits will include [insert additional benefits and their terms].
Thank you so much for the opportunity to work for [Employer Name]. Just to confirm, I will begin work on [Date]. In the meantime, feel free to contact me at [Phone Number] or [E-mail Address].
Sincerely,
[Your Name]
3
321 Marquee Road
Camden, NJ 08101
123-555-5555
December 1, 2014
Mrs. Wanda Brown
Midtown Corporation
1010 Madison Avenue
New York, NY 10055
Dear Mrs. Brown:
Please consider this letter as my formal acceptance to the job offer for the marketing executive position at Midtown Corporation you made to me over the phone earlier today.
As we agreed, my yearly salary will be $43,000.00 and my starting date will be January 14, 2015. I also understand that I am capable of getting full company pay and benefits once the three month probationary period has ended on April 14, 2015.
Thank you again for offering me this wonderful opportunity to work at Midtown Corporation. Let me know if there is any additional information or documentation you need before I begin work on January 14, 2015.
It will be a great pleasure to work with you and Midtown Corporation.
Sincerely,
Mary Greene
ANY IDEAS ABOUT THIS TOPIC?