The '80s were an excellent time for hip-hop and R&B. Disco was dead, paving the way for more dance-infused rhythm and blues, while rap music was getting its sea legs. Sure, the '80s were an experimental era, but it's one that's echoed throughout music. Below I list some of my favorite 80s songs. Hope you will share the same ones.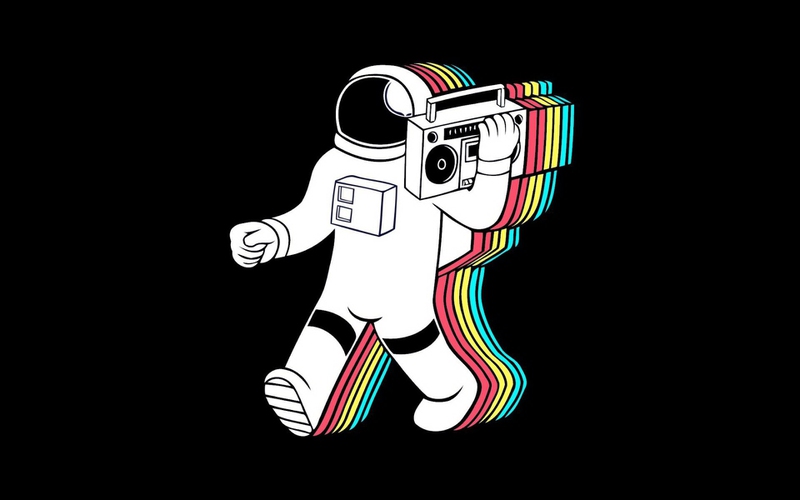 Part 1
1
Caught Up in the Rapture--Anita Baker
Talk about the quintessential slow jam. While everything moved so fast throughout the '80s, Queen Anita Baker took it down a couple of notches with this 1986 song. 'Caught Up in the Rapture' took that moment when you feel "caught up" (like Usher expressed years and year later) and turned it into an emotional ballad. It's no small feat to make a song about love not come across as trite, especially when the '80s attempted to define romance by a whole new set of standards. Keeping the R&B pure, Baker landed herself a hit that still makes us feel all warm and fuzzy when we hear it.
2
Bust A Move--Young MC
Young MC was known for crafting these Slick Rick-esque fantasy tales, only they almost always involved the opposite sex at a club. 'Bust A Move' was that audio instructional manual of what to do when you spot a girl in the club, want to dance with her and then want to dance with her naked in your bedroom. Young MC was basically the life coach for all horny young men of the '80s.
3
It Takes Two--Rob Base & DJ EZ Rock
There's a clear lesson about the birds and the bees from the onset of Rob Base & DJ EZ Rock's hit single. It. Takes. Two. No truer words were ever spoken about what it takes to get your freak on. Plus sampling Lyn Collins' 'Think About It' was a genius idea with her "It takes two to make a thing go right" and "It takes two to make it outta sight" lyrics. She made them hot lines, but the guys made it a hot song.
4
Push It--Salt-N-Pepa
Salt-N-Pepa -- oh yes and Spinderella -- spoke for the ladies and did so proudly and loudly. This dynamic trio of women brought a brazen attitude to hip-hop -- their rhymes were filled with sexual exploration and self-respect. 'Push It' was the first song in which women were the aggressors. Instead of listening to countless songs where men are luring women into sex, Salt-N-Pepa arrived with the message that not only did they want to get busy, but the experience better be a good one. They brought their own version of feminism to hip-hop and it stuck, but 'Push It' was the hit that started it all.
5
Billie Jean--Michael Jackson
Squeaky clean Michael Jackson got his satin tux dirty with this song right here. Sure, the rumor mill was churning out all types of lies once MJ hit the apex of his solo career, but the fact he addressed it in such a straight-forward way was impressive. On the track, he talks about this woman named Billie Jean, who claims he fathered her child. Besides being lyrically riddled with controversy, the song is just too hot to deny. Better luck next time, Billie Jean.
6
The Show--Doug E Fresh Feat. Slick Rick
Perhaps it's the 'Inspector Gadget' cartoon sample or maybe it's the way Slick Rick and Doug E. Fresh mesh so well together, but 'The Show' became an instant classic once it was released. Slick Rick's soothing storytelling cadence backed by Doug E. Fresh's vibrating beatboxing struck a solid balance as the two go back and forth detailing their prep on the song. 'The Show' allowed fans to be the flies on the wall during a conversation between two future legends. And somehow that turned it into a monumental moment that sits comfortably in hip-hop history.
7
Rebel Without A Pause--Public Enemy
The song 'Rebel Without A Pause' has several meanings for Public Enemy. Their critical acclaim was barely bubbling, while their debut 'Yo! Bum Rush the Show' missed the mark in achieving an adequate delivery of PE's message. In 1988, a year after their first album, they dropped 'It Takes a Nation of Millions to Hold Us Back' with 'Rebel Without A Pause' attached to it. Clearly a play on the 1955 James Dean film 'Rebel Without A Cause,' this torch single brought a whole other intent along with it. As Chuck D ricochets bars and Flavor Flav interjects with cocky slickness, the true PE sound was starting to take form. They were not about societal standards nor were they willing to conform to cookie cutter music-making either. True rebels at their best.
8
King of Rock--Run-DMC
While Run-DMC's main goal was to prove their lyrics and beats were pure fire, the message behind 'King of Rock' was huge. Rewind to the music video, where Rev. Run and DMC are entering the Museum of Rock & Roll' and are told by a little security guard with a big ego that they don't belong there because they're rappers. They turn around and refer to themselves as the "kings of rock." While hip-hop was still fighting for credibility, the dynamic duo (plus the late Jam Master Jay) took it a step further demanding their place in popular music. It's no wonder Aerosmith aligned with them for 'Walk This Way.' Another big deal moment in 'King of Rock' is the classic line "sucka MCs should call me sire."
9
Purple Rain--Prince
Oh Purple One, how much do we love thee? Let us count the ways. Prince's 'Purple Rain' was more than just a song, it was a major motion picture film and a movement that spanned genres, lifestyles, genders, you name it. Prince's smooth soulfulness with seething electric guitars provided this entirely sensual experience whenever he touched a mic. But, the song was arguably the start of that, as his own confidence as a burgeoning superstar grew. Now a living legend, Prince and his fans alike look back on 'Purple Rain' as that moment when they realized they should demand more from music. He broke the mold with this one, as he's done for decades.
10
Planet Rock--Afrika Bambaataa
'Planet Rock' shouldn't be heard, it should be felt. While the song grabs inspiration from funky robotics and the death rattle of disco, it's the Kraftwerk sample from 'Trans-Europe Express' that seals the deal. The harmonious electro-orchestra that permeates this effort became a staple for B-boys to break to, thereby unifying two of hip-hop's elements. To this day, the song's instrumental is used to set the tone for discussing hip-hop's pivotal years going from a dance party soundtrack on Sedgewick Avenue in the South Bronx to spanning the globe.
ANY IDEAS ABOUT THIS TOPIC?