The movies below can be on your lists to see this summer with your friends, family and loved ones.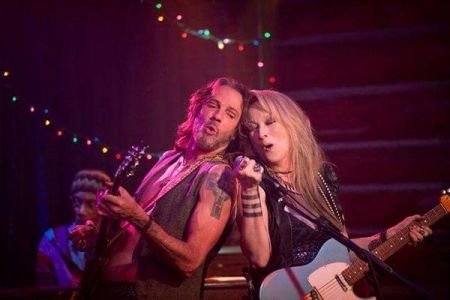 Part 1
1
MINIONS (JULY 10)
The Minions from the 'Despicable Me' franchise were inevitably going to get their own spin-off movie; and with names like Sandra Bullock and Jon Hamm lending their voices to the project, we may be in for something more than just a cash cow. Plus, c'mon, those Minions are totally adorable.
2
ANT-MAN (JULY 17)
Paul Rudd: Superhero? People had similar concerns last year when Chris Pratt was cast to lead 'Guardians of the Galaxy' and, well, we all know how that one turned out. Whether 'Ant-Man' can achieve similar success is unclear (and probably unlikely), but hey, we're still kinda intrigued.
3
TRAINWRECK (JULY 17)
With the exception of maybe Kim Kardashian and Kanye West, everyone is head-over-heels in love with Amy Schumer right now. That love will officially be put to the test when Schumer stars in Judd Apatow's hotly anticipated 'Trainwreck,' about a commitment-phobic magazine writer who falls for her subject (Bill Hader). The set up has so much potential, we doubt anyone will be calling the movie a trainwreck. As for LeBron James' acting debut, well, ask us again in July.
4
IRRATIONAL MAN (JULY 24)
Woody Allen's annual summer comedies are typically hit or miss; some of them win Oscars ('Blue Jasmine'; 'Vicky Cristina Barcelona') and some of them make us wish that memory-erasing company in 'Eternal Sunshine of the Spotless Mind' was actually real ('Magic in the Moonlight'). For this effort, Woody's teaming up with Joaquin Phoenix for an existential crisis comedy called 'Irrational Man.' Joaquin Phoenix's involvement alone has us curious.
5
MISSION: IMPOSSIBLE - ROGUE NATION (JULY 31)
Say what you will about Tom Cruise ('Going Clear,' anyone?). The man can still open a movie, as evident by this fifth (!) installment of the 'Mission: Impossible' film franchise. Seriously, the last 20 seconds of the trailer, in which Cruise hangs onto a plane during take-off, was enough to get us to pre-order our tickets.
6
FANTASTIC FOUR (AUGUST 7)
Anyone who saw 2005's 'Fantastic Four' (or worse, 'Fantastic Four: Rise of the Silver Surfer') is probably wondering why anyone in Hollywood decided to reboot this franchise. But with big names like Miles Teller and Michael B. Jordan attached, maybe they know something we don't?
7
RICKI AND THE FLASH (AUGUST 7)
Meryl Streep is on the hunt for Oscar nomination number 20 (yes, 20), and this Jonathan Demme-directed dramedy, about a rock star who tries to reconnect with her family, heads into the summer movie season with serious awards buzz. Meryl's already proven herself to be quite the summer success ('The Devil Wears Prada'; 'Julie and Julia'), and movie fans looking for something with substance beyond car chases and explosions will likely find this one hard to resist.
8
THE MAN FROM U.N.C.L.E. (AUGUST 14)
Remember when Armie Hammer was poised to become The Next Big Thing? Remember The Lone Ranger? While we wouldn't necessarily bet the farm on 'The Man from U.N.C.L.E.' being a hit, in recent years, August has transformed itself from a dumping ground to a launching pad for summer movies (see 'The Bourne Ultimatum' and last year's 'Guardians of the Galaxy'). Plus, we'll admit the trailer was kind of fun to watch.
ANY IDEAS ABOUT THIS TOPIC?