The Harry Potter series of movies blew the world away by delivering even more magic and wonder than the book. But while millions of fans all over the world might argue that there will never be another story or movie that comes close to the legendary tales of JK Rowling, there are plenty of stunning movies that serve equally exciting fantasy experiences in their own right. So, here we've selected 10 great movies just like Harry Potter. Check out!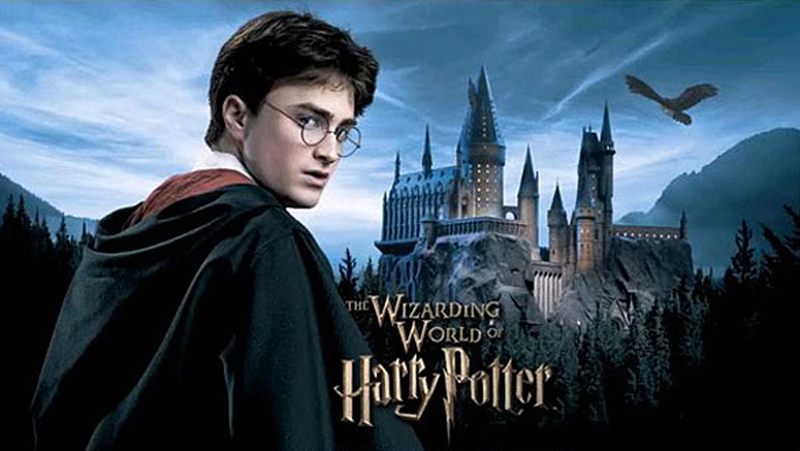 10 Great Movies like Harry Potter
These 10 great movies are in no particular order, but each gets high rate on IMDb and is definitely worth watching.
1
The Chronicles of Narnia (film series)
Making the Chronicles of Narnia into a series of films was a petty epic challenge to take on, but it resulted in some of the most spectacular motion picture fantasy epics ever brought to the silver screen. Prince Caspian may have been the standout production, but it was of course The Lion, The Witch and The Wardrobe that really captured the imagination of long-time fans of the saga. If you like Harry Potter, you'll fall even more for this series!
2
Lord of the Rings (film series)
The Lord of the Rings was and is arguably a more mature and sophisticated saga than Harry Potter, though it still maintains many of the same fantasy attributes. Set in a world of orcs and monsters, the three movies tell the story of one humble hobbit's quest to protect a sacred ring that grants him its power of invisibility. In terms of special effects and drama, it is by far one of the best trilogies ever put to film.
3
The Hobbit (film series)
This is one of the movies like Harry Potter that follows the Lord of the Rings trilogy in spectacular style and tells the story of Bilbo Baggins. Apparently with no fear at all of the dragon guarding it, he sets off to search for some of the treasure he's heard so much about and end up on the adventure of a lifetime. The sheer beauty of the scenery in and around the place where the hobbit was shot will blow you away.
4
Percy Jackson and the Olympians
Chris Columbus took the opportunity to put this movie together as he felt it would be an "opportunity to do a movie that we haven't really seen before this generation." The result was a masterpiece of Greek mythology and it's a very different take on fantasy and adventure from that of Harry Potter.
5
Pan's Labyrinth
Pan's Labyrinth is in many ways slightly different from Harry Potter, especially considering about its rather sinister attributes. In order to escape her sadistic army officer father, our leading character finds her way into a creepy and mysterious hidden underworld which soon turns out to be compelling as well as dangerous to her. As one of the most beautiful films ever made from start to finish, Pan's Labyrinth is quite spectacular but not quite suitable for children.
6
Inkheart
Inkheart tells the story of a young girl finds out that her father has the unique ability to draw characters out of story books and bring them to life. However, when a dangerous villain escapes and threatens to destroy them, she has to summon a storybook hero to help put the evil back to where it belongs. Owing to a brilliant storyline and epic special effects, this movie is a unique experience for a movie fan, which makes it to the list of great movies like Harry Potter.
7
The Spiderwick Chronicles
When the twin brothers found themselves faced with a rather unpleasant existence at their parents' new choice of home, it isn't long before they end up diving into a magical world of fairies and fantasy. Will their parents notice that they keep disappearing and returning with all that injuries? Why watch it and find out the end by yourself. You will not be disappointed.
8
Bridge to Terabithia
The unlikely friendship between Leslie Burke and Jesse Aarons helps give birth to the land of Terabithia–a place populated by trolls, monsters and a royal family that our leading pair heads up. Whether or not the place exists only in their imagination doesn't matter, to them, this Terabithia is just as real as their strong and heart-warming relationship.
9
The Golden Compass
Set in a parallel universe where traits of the real world are blended beautifully with pure fantasy, the Golden Compass tells the story of young Lyra Belacqua who must undertake an extreme adventure to stop a mysterious organization carrying out its wicked experiments on children. The Golden Compass explores a very different side of the fantasy world to that of Harry Potter, and it is every bit unmissable through and through.
10
Alice in Wonderland
Here comes the last one of the movies like harry Potter in this list. The story of Alice in Wonderland has been retold a thousand times over and still remains as one of the world's favorite fantasy tales. When Alice tumbles down the rabbit hole, she finds herself trapped in a sometime frightening and always curious world of white rabbits, mad-hatter and the terrifying Queen of Hearts. Will she find her way back home, or is she doomed to remains trapped down the rabbit hole forever? Even a fantasy can't be more fantastic than this!
ANY IDEAS ABOUT THIS TOPIC?