In today's feature, we're going to be taking a look at some of the most unusual shoe sizes in the NBA and the sporting world.
For example, there will be cases of exceptionally tall players wearing smaller shoes. Even though Yao Ming's size 18 can hardly be considered small, in relation to players like Shaq, who was far shorter, and wore a much bigger size 22, you can understand how it's an anomaly.
You'll also see shorter players wearing much larger sizes. Isaiah Thomas may be one of the smallest players in the League, but he shares his size 12 with players far taller.
We've even included a couple non-NBA players, who fall into the that latter category, along with a mismatched pair worn for a period of time by the one and only Michael Jordan. Check out the list, and let us know if there were any sizes that surprised you in the comments.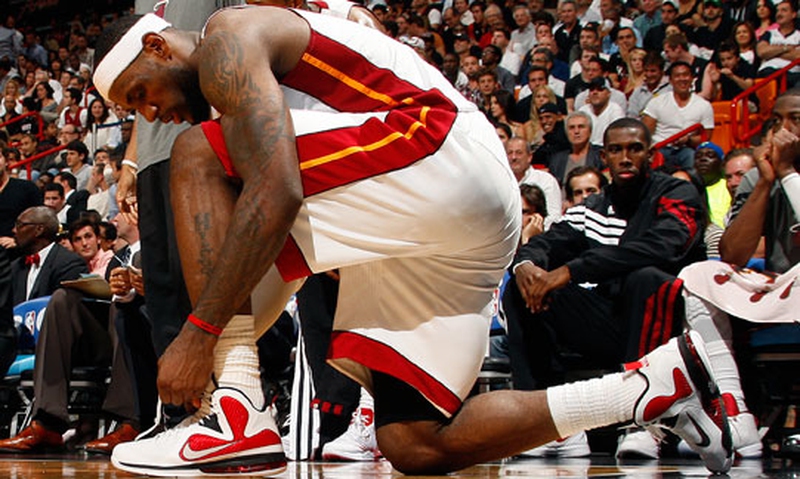 Part 1
1
Michael Jordan - 6'6" - size 13 (right shoe) / 13.5 (left shoe)

Isaiah Thomas - 5'9" - size 12

Rasheed Wallace - 6'11" - size 13

Paul George - 6'8" - size 12

Taj Gibson - 6'9" - size 13

Yao Ming - 7'5" - size 18

Dwyane Wade - 6'4" - size 15

Russell Westbrook - 6'4" - size 15

Johnny Manziel - 6" - size 15
ANY IDEAS ABOUT THIS TOPIC?