Michelle Lewin is currently one of the best fitness models on the planet. She is toned, strong, but also incredibly beautiful. Among her achievements, she has been a Playboy cover model, a hip-hop video model, an NPC Bikini contestant, and a Betancourt Nutrition athlete. You may also have seen her in numerous television commercials, print adverts, and on the front pages of several magazines. What's more, her YouTube fitness videos have gone viral, with millions of views.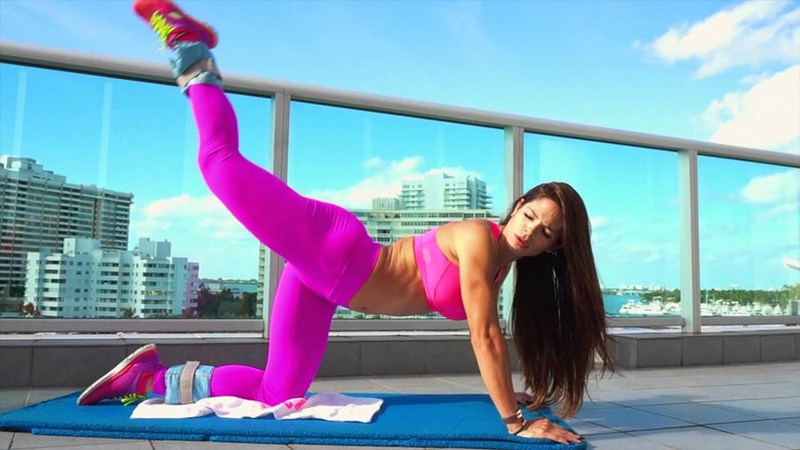 Secrets About Michelle Lewin
1
Who Is Michelle Lewin?
The Venezuelan model Michelle Lewin, age 29, was born in 1986 and grew up in the city of Maracay. Although she was aware that she was pretty, she never realized just what she could achieve with this. In between her studies, she did some work in local catwalks when she had time, but didn't put that much energy into modeling.
However, in 2009, she was spotted by a photographer who realized her potential and offered her work. Now, Michelle has modeled all over the world, appearing on 14 magazine covers in various different countries. She also starred in the music video for Lehhhgooo with N.O.R.E. and Busta Rhymes.
After she discovered a passion for working out, Michelle now specializes in fitness modeling and competes in fitness contests. She has transformed her body to become rock-hard, gaining 25 lbs. of muscle - from 95 lbs. to 120 lbs. She measures 36-24-36.
You may have seen various magazines, including Playboy, Touch, M!, and many more, with a cover picture of Michelle Lewin. Age has not held her back, and now she is hotter than ever.
Facebook:
https://www.facebook.com/FitnessMichelle
Twitter:
https://twitter.com/Michelle_Lewin
Instagram: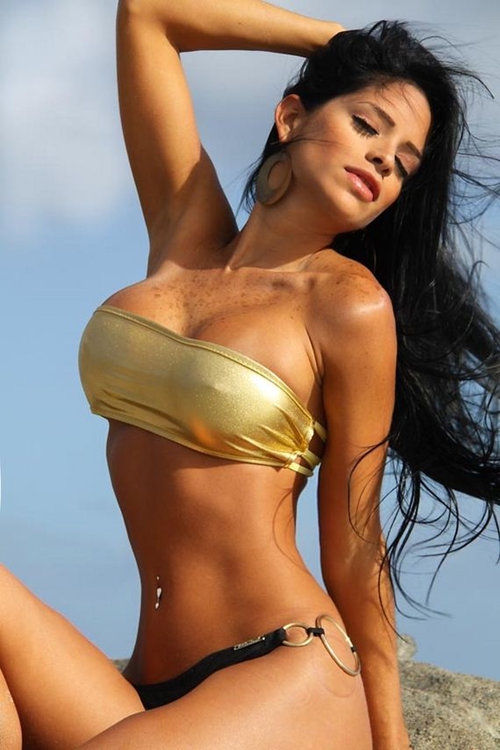 2
Michelle Lewin Workout
Michelle's weight training regimes have given her amazingly muscular toned abs. However, these routines aren't based on limited reps with heavy weights; instead Michelle uses lighter weights to reduce the risk of bruising her muscles. She confides that she was naturally endowed with a great bum, but she became complacent and started to neglect it. When Michelle realized this, the first thing she did was to focus her workouts on toning the lower part of her bottom using many different drills, including lunges, leg presses, and squats. However, the downside of all this booty training was that her upper body was becoming too thin. Therefore now she's a big advocate of full-body workouts.
Michelle is passionate about shaping and toning her muscles using weights; bicep curls are one of her favorite exercises. She works out five times a week, and loves to see the amazing effects of weight training on her body. Here is a taster of the weekly routine you can expect in a Michelle Lewin workout.
Monday – Back and biceps
Wide-grip chin-ups: 4 x 12 reps

Normal-grip chin-ups: 4 x 10 reps

T-bar rows: 4 x 12 reps

Row machine: 4 x 12 reps

EZ-bar curls: 4 x 12 reps

Dumb-bell curls: 6 x 12 reps

Straight-bar cable curls: 4 x 12 reps
Tuesday – Calves and hamstrings
Seated leg curls: 4 x 12 reps

Lying leg curls: 4 x 12 reps

Deadlifts: 4 x 10-15 reps

Seated calf raises: 8 x 20 reps

Standing calf raises using a Smith Machine: 6 x 20 reps
Wednesday – Shoulders and triceps
Military Press: 4 x 10 reps

Dumb-bell shoulder press: 3 x 10 reps

Standing dumb-bell triceps extensions: 6 x 12 reps

Rope overhead cable extensions: 4 x 12 reps

Skull-crushers on the EZ bar: 4 x 12 reps

Upright rows with the EZ bar: 4 x 12 reps

Side lateral raises: 4 x 10 reps
Thursday – Rest Day
Friday – Legs
Lunges: 4 x 12 reps

Squats: 4 x 12 reps

Good-mornings: 6 x 20 reps

Single leg press: 4 x 15 reps

Double leg press: 4 x 15 reps
Saturday – Abs
Crunches: 4 x 20 reps

Hanging knee raises: 4 x 12 reps

Crunch machine: 4 x 12 reps

Crunches on ball: 4 x 20 reps
Sunday – Rest Day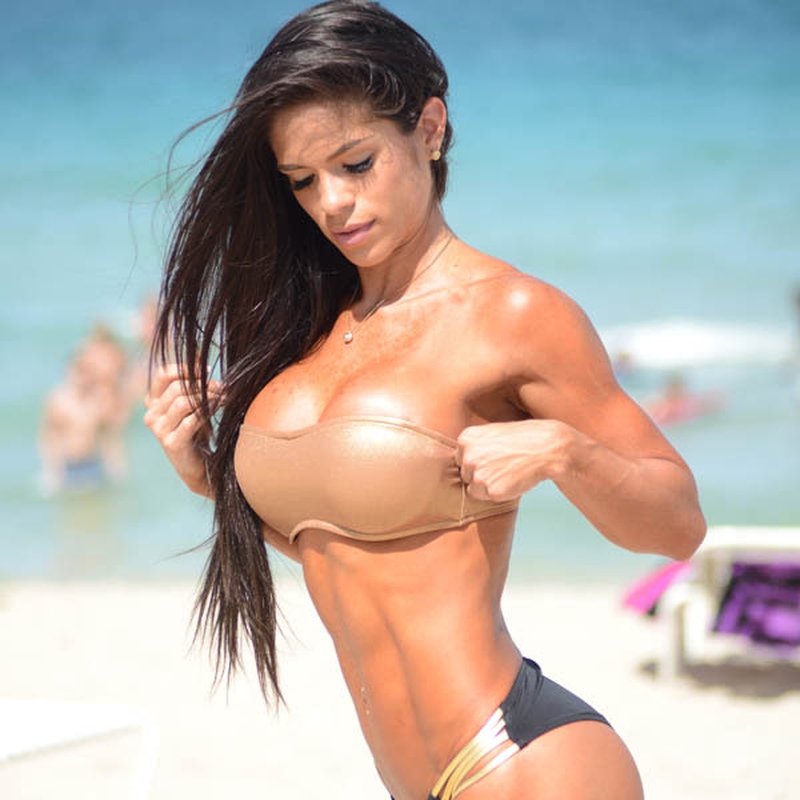 3
Michelle Lewin's Diet
Michelle will usually eat 5-6 nutrient-rich meals a day. The fitness model says that she often gets hungry, and that frequent meals keep her energy levels up. She tries to keep a negative energy balance – burning more calories than she eats each day – without neglecting her body's needs. Her favorite foods are, unsurprisingly, very healthy choices, and include oats, stevia pancakes, egg white, protein powder, and unsweetened almond milk. Here is a sample from Michelle's diet:
Breakfast:
Oatmeal topped with almonds

Strawberries

Spinach egg-white omelet
Lunch:
Baked sweet potato

Grilled chicken breast

Steamed broccoli with olive oil
Dinner:
Grilled salmon

Brown rice and steamed asparagus
Snacks:
Ham on Swedish crackers

Pork chops with salad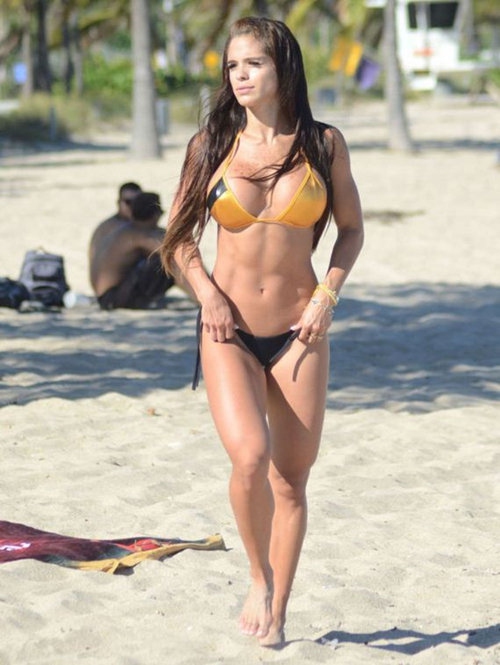 ANY IDEAS ABOUT THIS TOPIC?