There is that point in everybody's life when loneliness strikes. The reasons can be very varied - a long distance relationship, a death of a spouse or partner, a fresh breakup or simply having been single for a very long time. There is nothing that will get you through this time than music which soothes the soul and makes you feel connected to other people who went through exactly what you're going through. But what should you listen to?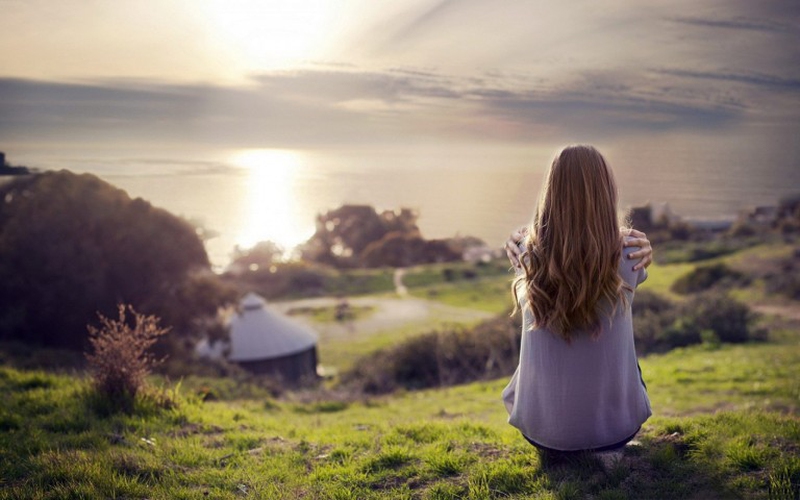 Lonely Songs Playlist
It doesn't matter whether your loneliness is temporary or more permanent in nature – This list of 9 beautiful songs is exactly what you need right now.
1
Miss you like crazy – Natalie Cole
This old time tune was written for a lonely soul who is missing a loved one. The human heart can be strange sometimes; even when you are trying your best to get over someone, you can't help but think of the good times you had together. Instead of going into stalker mode and looking at what he or her has been up to on social media sites, try listening to this song. It will surely speak to you and ease your aching heart.
2
Always on my mind – Willy Nelson
This is a song that should be on the top of everybody's lonely songs playlist. It was released in 1982 by Willie Nelson, has won several Grammy awards and has been given different renditions by different singers all around the world. This song is particularly suitable for a couple in a long distance relationship. The loneliness can be consuming but the lyrics in this song make it all better. There is nothing better than knowing you are always on each other's mind, despite the physical distance between you two.
3
I miss you- Aaliyah
There is nothing that will get you humming to the tune like an old Aaliyah song. This song was written for that one person who wants to rekindle the flame with an old lover; it will help you fight for lost love and happiness.
4
Long distance- Brandy Norwood
This song was released in 2008 by the lovely Brandy Norwood. She started singing at a young age. Those who have been following her over the years will know that her music became better with age. It's intended to ease the souls of couples who are in a long distance relationship and miss each other dearly. The lyrics are smooth and sincere; they speak to a lonely heart and relay a message to a loved one who is miles and miles away. "With you is where I would like to be" is part of the lyrics of the song. A line that anyone feeling lonely can easily relate to, which is exactly why it should be on your lonely songs playlist.
5
I hate love – Tony Braxton
With her rich deep voice and heartfelt lyrics, Braxton reaches out to all the lonely hearts out there. This song is relatable to the other woman or mistresses out there. The heart can be deceiving at times and lead you to falling in love with a man who can never be yours. "I hate love" is a line used repeatedly in the song and it's a perfect anthem for the other woman in a man's life (which we greatly discourage you to be).
6
You are not alone – Michael Jackson
No lonely songs playlist is complete without the legendary tunes of Michael Jackson. Its lyrics are motivational and can always be used to give hope to anyone feeling lonely, rejected, depressed or neglected. Don't believe us? Give it a listen!
7
I don't want to miss a thing – Aerosmith
Aerosmith blew everyone's mind with this song. It also became a great hit after it was featured on the "Armageddon", film starring Ben Affleck. It's a song intended for a new couple or newlyweds who cannot keep their hands off each other and miss each other every second they are apart. It can also be meant for a couple in a long distance relationship. The lyrics are sincere and heartfelt, and the husky metallic voice of Aerosmith singing them did it great justice.
8
We are never ever getting back together – Taylor Swift
There is nothing like an upbeat Taylor Swift song to help you get over a breakup. This song is particularly intended for anyone who has been through an on and off relationship, but is finally done. It is normal to miss a guy who did not treat you right in a relationship. But instead of missing him or making excuses for his actions, the best thing to do is to move on and meet someone new. If you're the type of person who likes upbeat songs when lonely, then this one should be on the top of your lonely songs playlist.
9
When I was your man – Bruno Mars
Bruno Mars wrote a heartfelt song to the men out there who let "good strong women" walk out from their lives. The lyrics to this song are simple and sincere. This song is meant for any man who regrets his decision of taking a woman for granted, and who does not have the chance to make things right. The tone is resigned but at the end Mars wishes the ex nothing but happiness.
ANY IDEAS ABOUT THIS TOPIC?