In job interviews that are done for leadership roles, hiring managers are looking to find out about your experience making you the perfect leader, your leading style, the accomplishments you have had as a leader, and your future prospects. If you want to ace the interview, you will have to be ready for this leadership questions. Below are some leadership interview questions that are commonly asked by hiring managers. If you are one of the candidates vying for a leadership role, read these questions to get yourself better prepared.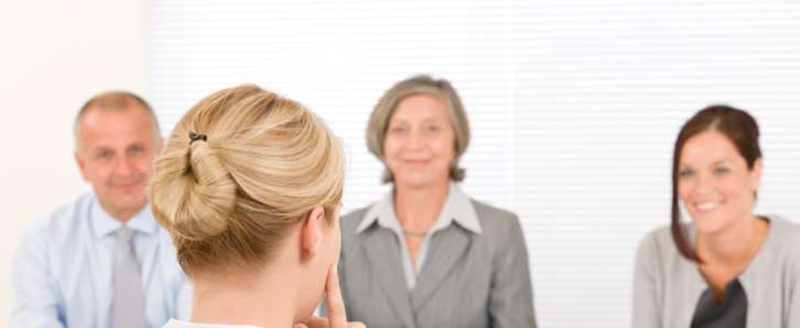 Guidelines of Answering Leadership Interview Questions
1
S/T (Situation/Task)
When answering leadership interview questions, you need to make sure to tell the interviewer about the situation that you had to face when managing a group of people. Without providing much detail, inform him how you handled that situation and what tasks you performed to get the situation under control.
2
A (Approach)
When confronted with team leader interview questions, you must describe a scenario when you had to showcase your leadership skills. You will have to tell the interviewer about how you stepped up as a leader and motivated your people to work on a project under difficult circumstance then came out a winner.
3
R (Results)
When tackling leadership questions in an interview, it is essential that you tell the interviewer about the results you achieved by motivating the people and devising a plan. Inform the interviewer about if there are any quantifiable results; if there aren't any then telling the anecdotal results would do just as well.
Common Leadership Interview Questions and Answers
Knowing some common leadership interview questions help you better prepared for an important interview. Here we list some common leadership questions along with some specific answers or answering guidelines.
1
Q: What do you have to offer to the company?
A:I have a lot to offer to the company. I share the objectives and goals of the company, and my educations and skills are all aligned with the company's business. I assure you that my experience would prove to be an asset for your company. I am looking forward to use my skills and experience to take your company on its path of success and help you in achieving your goals.
Note: you need to incorporate your own practical cases or project to illustrate what you can offer to the company, which will impress the employer much better.
2
Q: Can your experience help you out in performing this role?
A: I have had experience of handling situations in my previous job that are sure to arise in role I would be given at this company. I had been very good in motivating the workers under me and always inspired them to finish projects in record time. I was in charge of the production department and never missed a deadline during my tenure at my previous company.
3
Q: What makes you the ideal man for this job?
A: I have remained in charge of a department at my previous job and have the experience that is required for this job post. I have the skill, the knowledge and the experience that is required to succeed in this leadership role. It is my aim to bring my expertise to this company on the path of success.
4
Q: How did you handle the challenges that you had to face in this role?
A: I have had many challenges to contend with in my role and I handled all of them head on. When a long-term client was about to leave us, I met with him and sorted out the issues with him that had prompted him to take his business elsewhere. During a tight financial period, I negotiated with the vendors and devised a repayment schedule that worked for everyone.
5
Q: Why are you leaving your current job?
A: I had been a very good employee at my previous company but was getting bored with the job duties that I had been . Since I was looking for new challenges and growing my career, I decided it was time for me to leave my current job.
6
Q: What is your idea of success?
A: I do not consider success as a personal achievement. Instead, I think success is when a team performs on a collective level to achieve its goals. I am a team player and want the team to win rather than shine on my own.
7
Q: How you handle pressure and stress?
A: I handle pressure and stress by prioritizing the work that has been given to me. I devise a to my target and then make up smaller targets to reach the final goal. My strategy to effectively handle pressure is to steadily pursue the smaller targets and get the job done.
8
Q: What are things that motivate you?
A: I have always like coping with challenges, and overcoming them is what motivates me the most. I love working under pressure so that I can prove to my doubters that even when the going gets tough, I can deliver the goods.
9
Q: Which decisions do you think are the hardest to make?
A: I have had to make a number of hard decisions during my job but the hardest among them was to replace one of my most hardworking employees. His sudden resignation came as a shock to me and I had to manage the situation by rescheduling the work of my remaining employees to complete the project.
10
Q: What are your expectations from your new job?
A: In my next job, I want to expand my skills and get the chance to prove myself on a bigger stage. I think I can get this opportunity to work for this company as it offers me a stage to prove my capabilities to a wider audience and improve my skills as a leader.
11
Q: How are you going to get someone to hear and follow you?
A: I like to converse with my employees on an individual level and find out what they require from their leader. I make the employees feel that they have a say in the conversation they are having with me and listen to them carefully, which helps strengthen the link between us. I have the habit of complimenting my if they do good work. This helps me in getting the confidence of my employees and they follow my leadership without question.
12
Q: How are you going to motivate people to achieve company's goals? What do you do to motivate yourself?
A: I carry with myself a list of my personal goals and that of the company all the time. When in search of motivation, I like to ponder on these goals and what I need to do to achieve them. This always gets me motivated and inspires me to achieve the goals by working as hard as I can and crossing all the obstacles standing in my way.
ANY IDEAS ABOUT THIS TOPIC?