If you love traveling, you will definitely love the idea of securing a job that requires travel. Yes, you can find many jobs that require travel and let you explore the world without even draining your bank account. Of course, you need to have certain skills to land a good job, but there are more opportunities than you might think. Keep reading to learn about some great jobs options to allow you to travel.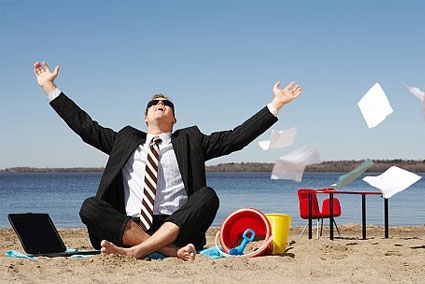 Jobs That Require Travel—Top 15 Options Not to Miss
Do you think you need to have good bank balance and plenty of time to be able to travel around the world? Think again. You can now find so many jobs that keep you in the work force and still give you a chance to explore the world in your own way. Here are some of the best suggestions for you to consider.
1
Flight Attendant
Isn't it quite obvious? It may be, but the good thing is that it is among the most accessible jobs as well because you do not need a specialized degree to secure this job. You can land a job if you have a certification from Federal Aviation Administration and prior customer service experience. While you may not like the hours, you will get the chance to see hundreds of cities across the globe. Some airlines may also offer discounted or even free flights for you and your family.
2
Retail Buyer
A career in retail purchasing is just what doctor ordered for a person with wanderlust. Your main job will be to monitor in-store inventory, but at the same time, you will have to attend trade shows, vendor meetings, and conferences across the country, and may be around the world too.
3
Au Pair
Becoming an au pair may be a perfect choice for you if you are good with children and know a second language as well. The job requires you to live with a family in a foreign country and provide childcare services, such as assistance with schoolwork or typical babysitting. Along with room and board, you may also get a small salary for your services additionally.
4
Event Coordinator
You will get a chance to travel the world if you work as an event coordinator. You have to manage large-scale events like trade shows and festivals to be able to travel around the world. It is among the most exciting jobs that require travel and give you a chance to socialize with others.
5
Cruise Line Worker
Your dream to travel the world will definitely come true when you work as a cruise line worker. It is one of the finest jobs that let you make a living out of traveling. You can find opportunities irrespective of your background – you can work as a shop clerk, a restaurant server, or even a performer in the cruise's entertainment lineup.
6
Executive Assistant
It can be quite a demanding job because you will have to be there with a corporate executive or other high-powered professionals all the time, but this will give you a chance to travel with your boss around the world.
7
Civil Servant
Pursue a career as a civil servant if you want to combine your love of country with love of travel. You can find hundreds of jobs by checking the Department of State's website. One of them is embassies, which make you work around the world and get plenty of chances to explore new places.
8
Archaeologist
Opt for this profession and you will get plenty of opportunities to travel around the world to dig up ancient ruins. You cannot start your career in this field though if you do not go to graduate school. If you can afford that, it will be one outstanding job for anyone with a love of culture, history and the outdoors.
9
Reporter
It is yet another great choice for anyone interested in jobs that require travel. You can choose to stay in your own country or go overseas to do your duties. You can improve your chances of traveling overseas if you master other languages as well.
10
Photographer
Become a photographer and get a chance to explore the world in your own unique way. While it is one outstanding job for travelers, it is never easy to make it as a photographer when you are starting out.
11
Volunteer
If you decide to be a volunteer, you can find several opportunities to travel far and wide. There are several paying positions available – do not expect too much though because salary is usually not that high.
12
Recruiting
Working as a recruiter will let you travel to universities and other academic institutions around the world to find the best talent, whether for an athletic team or for a company.
13
Travel Writer
Travel writing is one of many jobs that require travel. You can around the world with the presence of grace hotels, restaurants, and other establishments for you to learn about them. Then, you have to write a review. Due to the nature of your job, expect VIP treatment wherever you go.
14
Travel Nurse
While you will have a wide range of responsibilities, you may earn good money with a chance to travel around the world. You will have to administer medicine, observe patients, perform tests, and do a lot more, but you will earn in excess of $65,470.
15
Construction Manager
As a construction manager, you have to oversee the development of structures and buildings. You have to ensure that everything stays on track and ends within the given deadlines. Construction managers have to take care of multiple projects, and this may even require travel. While the job can be quite demanding and requires you to be on your toes all the time, you will earn good money with a chance to travel the world as well as a median salary up to $82,790.
ANY IDEAS ABOUT THIS TOPIC?