Sending a letter to a company that has not advertised a position for hire has several different names: Job inquiry email, inquiry letter, prospecting letter, or letter of interest.
A letter of inquiry should contain information about as to why the company interests you as well as including what you bring to the company in the way of skills and experience. Ensure that you provide your contact information and how and when you will follow up on your inquiry.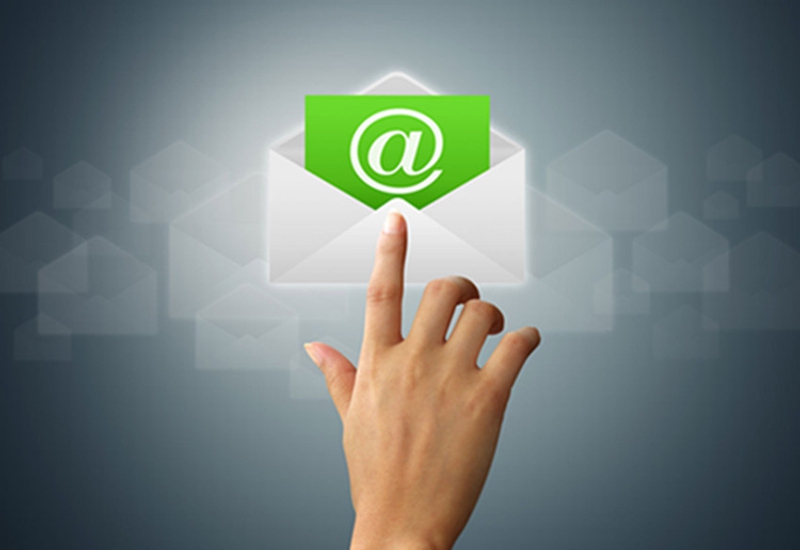 How to Write a Job Inquiry Email
1
Organization of your thoughts is the key
Write down your work experience to categorize it. List and the types of work you have done to help organize your letter.

Make an analysis of your education. List projects and courses of your learning experience.

List skills you possess that relate to a potential job opening. Include some of these in your letter to provide a reason for the company to make contact with you.
2
Explain your purpose in the opening paragraph
Feature the position you are inquiring about. Do this in the first few sentences. If there is a specific open position, include the division or department.

Point out the source that has revealed the position to you. Examples include the name of the newspaper or website you found the position advertised in.

Ensure to express interest in employment with the company even if you have not heard of an opening.
3
Market yourself in the second paragraph
Match your qualifications and skills with the job opening. Addressing specific requirements listed in the job description.

Write about your specific experience, skills and education as they relate to possible openings.
4
Include your contact information in the third paragraph
Providing email and telephone numbers in this section are the This will provide information for the recipient to reach you.

Express your desire to meet or have an interview to go over your qualifications for an open position.
5
Always close with a thank you
Showing gratitude for the reader's time establishes you as respectful and considerate. This can help even if there is no opening currently you will be likely to be remembered.
Format of Job Inquiry Email
1
Your Street Address
City, State Zip Code
Telephone Number
Email Address
Month, Day, Year
Ms./Mr./Mrs./Dr. First Last Name
Title (CEO COO, etc.)
Name of business or organization
Street Address or PO Box
City, State, Zip
Salutation (Dear) Mr./Ms./Dr. Last name
First Part. Clearly state the position you are inquiring about. How you learned of this position and the organization. Also include when you will be capable for the position.
Second Part. Explain why you are interested in the position you are inquiring about. If you are inquiring to a type of work, do explain why you are interested in working for this company. Showing interest alone without explaining reasons will make your letter more form. Also, try to demonstrate that you have knowledge about the position; moreover, your skills and qualifications you possess will make you a good fit for the company. Here is a good time to inform the reader that your resume is enclosed, and you can explain relevant items in detail in your resume. Mention any other enclosures that are required to apply for the position.
Third Part. Restate briefly why you are passionate about the opportunity you are applying or inquiring about. Indicate you would like to talk with them to learn more about their hiring plans. State that you would be glade to provide additional information if needed. Thank the employer for their time and consideration.
Sincerely,
(Hand written signature)
Your Name Typed
Job Inquiry Email Samples
1
Job Inquiry Email for Management
Subject: Inquiry about Management Training Program

Email Body
Mr Jack Fulton
Hiring Manager
XYZ Company
102 Anywhere St
Latham, NY 12203
Dear Mr Fulton,
I read about XYZ Company and your management trainee program in Collage About to Graduate magazine. I would like to find out about upcoming openings in this program. I am interested in a management position and I am planning to move to the Latham area. It would be a great pleasure to learn more in regard to XYZ Company's mission and potential job opportunities.
As I have indicated in my attached resume I have recently completed my Masters in Management with a focus on Personnel Administration. Additionally I have hands on management experience and key holder experience during the summer of 2013. I have gained spent two summers as an intern focusing on retail management gaining valuable experience.
My attached resume contains more detailed information regarding my education, experience and leadership abilities. I would be grateful for the opportunity to discuss further your management trainee program and my qualifications. I will follow up on my job inquiry on in two weeks. If you require further information about my qualifications, I may be reached at (942) 555-5555 or via email at (your email address.)
Thank you for your consideration, I look forward to meeting with you soon.
Sincerely,
(Signature with hard copy)
Josh Peterbuilt
Attachments: Resume and copy of final transcript.
2
Entry Level Job Inquiry Email
Your Name
Your Address
Your City, State, Zip
Your Phone Number
Your Email Address
Date
Contacts Name
Title
Company
Address
City, State, Zip
Dear Ms. /Mr. Contacts Name,
Thank you for taking your time to review my resume. I have recently graduated (Name of) College/University. I am currently looking for a position in (City, County, State) area.
I am interested in an entry level position in XBZ (Company, Corporation.) For a long period, I have heard that XBZ Corporation is a terrific company to work for and I hope to join your team.
[Incorporating the position you are applying for, try to list your strengths and abilities that are related to the job description. Also, when stated on resume, tailor your capabilities to the desired requirements of the job.]
If you have any questions regarding my resume or any questions about me, please feel free to contact me at xxx-xxx-xxx or by email at [email protected].
Thank you again for reviewing my resume. I look forward to hearing from you in the near future.
Sincerely,
(Signature for hard copy)
Your Name
Tips
Use your own words. You do not want this to sound like a form letter from a book or the internet.

Do not reiterate your resume, quantify and expand on accomplishments and experiences.

Allow your letter to reflect your professionalism, creativity and individuality. Instead of an interview, express your willingness for a talk, meeting or discussion with your prospective employer.

Check for spelling and grammar mistakes. Double check contact names for correct spelling.

Demonstrate your ability with concrete examples.

Always include a resume with a letter of inquiry.

Make it concise only one page generally consists of four to five paragraphs as mentioned.

Mention source or referral.

Use 12 point new times roman (11 point can be used for except for corporate jobs). Use 8-1 point margins.
ANY IDEAS ABOUT THIS TOPIC?