Jazz is among the most respected art forms from America. It has played a big part in shaping the music industry. It has helped initiate a variety of new music elemental genres and careers of many musical geniuses.
Jazz originated back in the 19th Century and early 20th Century as European and American classical music mixed with slave and African folk songs. The art form drastically changed over the course of the 20th Century and has been changing since. The change can be attributed to new sound and new influences brought about by new artists. The musicians responsible for the constant evolution of this genre are considered to be among the best jazz musicians of all time. Here is a compilation of some of the best Jazz artists throughout the history of Jazz music.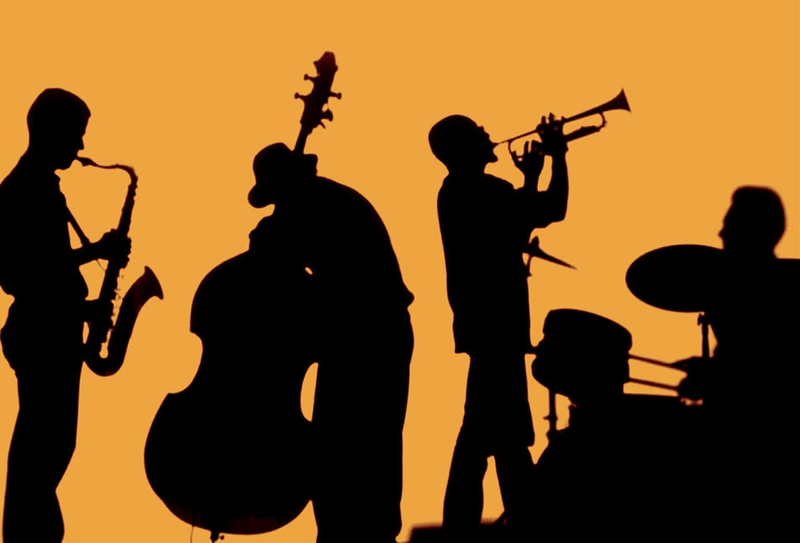 10 Best Jazz Artists
1
Louis Armstrong
Louis Armstrong was born in New Orleans, Louisiana to a very poor family as his grandparents were slaves. His father abandoned his family when Louis was an infant, and his mother left him and his sister to be cared for by their grandmother. Armstrong grew up to be one of the most influential jazz music figures in history. He came to prominence in 1920's as a cornet and trumpet "inventive" player. With his gravelly voice, Armstrong demonstrated great deftness as a music improviser as he blended melody and lyrics of songs for the purpose of expressing himself. Louis was also a skilled scat singer and was responsible for the recognition of a trumpet as a stand alone instrument.
2
Thelonious Monk
Thelonious Monk was born in North Carolina's Rocky Mount, but 5 years after his birth, his family relocated to Manhattan in New York. At age 6, he started playing the piano. He largely learn the music harmony, theory and arranging at Julliard. Even though he did not complete high school, he started finding work in his late teens as a jazz player. He eventually became a jazz composer and pianist and is now among the giants of music in America. His improvisational style is unique, and it made major contributions to standard jazz selection. This includes "Well, You Needn't", "In Walked Bud", "Ruby, My Dear", "Blue Monk" and "Round Midnight".
3
Charles Mingus
Charles Mingus is mostly known as the pioneering bass player. However, he is also one of the most inventive and raucous composers in his era. He was born in Arizona Nogales but grew up in LA's Watts area. His mother had an English and Chinese heritage, and his father was the illegitimate offspring of a black farmhand and a white granddaughter of a Swedish employer. Charles grew up to become a highly influential jazz double bassist, bandleader, and composer. He was a man who would refuse to compromise his musical integrity.
4
Billie Holiday
Billie Holiday was born to a musician father although he was never present for most of her life. Holiday had a difficult childhood and, as a result, she was never able to complete her high school education. Her singing career started in various Harlem night clubs. She eventually became an actress, songwriter and more notably, a jazz singer. She was given the nickname "Lady Day" by Lester Young, her musical partner and friend. Holiday has seminal influence on pop and jazz singing. Holiday's vocal style was inspired by various jazz instrumentalists, and it pioneered a way of manipulating tempo and phrasing.
5
John Coltrane
Popularly known as "Trane", John Coltrane was born in an apartment in Hamlet, North Carolina. When he was twelve, John's father, grandmother and aunt all died within few months of each other. His mother and her close cousin were left to raise him. When he was 17, his mother bought him a saxophone (alto). He started playing professionally in mid-1945 while he served in the Navy. In his early career, he worked in the hard op and bebop idioms, and this allowed him to be a pioneer in using jazz modes. He was also on the front line of free jazz.
6
Nat King Cole
Nat King Cole grew up in Chicago Illinois. His first music performance was "Yes! We Have No Bananas" when he was 4 years old. At age 12, he started formal lessons. He eventually learned gospel music, jazz and classical music from the West. Since his family lives in Bronzeville, Chicago, Cole would sneak out and go sit outside clubs to listen to artists like Jimmie Noon, Earl Hines and Louis Armstrong. He went on to become a leading jazz pianist. He was also widely noted for having soft, baritone vocals, which he used in his performances. He was also the first black man to host a TV Show called "The Nat King Cole Show".
7
Miles Davis
Miles Dewey Davis III, more commonly known as Miles Davis, was born in Alton, Illinois to an affluent African-American family. His father was a dentist, and he moved the family to Illinois's East St. Louis in 1927. It was in Illinois that Davis developed an interest for music as a young man. He grew up listening to music in church. His mother, being a capable blues pianist, wanted her son to learn the piano. He started studying music at 13 with a trumpet he got from his mother. Davis grew up to be a jazz musician, composer, trumpeter, and band leader. He was also one of the people who were at the forefront of many jazz music developments.
8
Charlie Parker
Nicknamed "Yardbird", Charlie Parker was born and bred in Kansas and was the only child. In 1934, he started high-school but soon after (in 1935) withdrew and joined a local musicians' union. He started playing the saxophone when he was 11 years old and by the time he was 14, he had joined his school's band. This gave him the chance to rent school instruments. He started to diligently practice playing in late 1930's. He is remembered for being one of the most influential jazz soloists of all time.
9
Duke Ellington
Edward Kennedy Ellington, better known as Duke Ellington, was born in West End, Washington D.C. Both his parents were pianists - his mother mostly played parlor songs whereas his father was into operatic arias. Ellington started piano classes when he was 7 years old. His mother also surrounded him with dignified women because she wanted him to learn to live elegantly. As expected, his manners changed, he had easy grace and was a dapper dresser. His friend noticed his nobleman mannerisms and nicknamed him "Duke". His first composition was written while he worked as Poodle Dog Café soda jerk. It is called "Soda Fountain Rag". Many compositions later, he is renowned for being a great pianist, composer and jazz orchestras' band leader.
10
Lena Horne
Lena Mary Calhoun Horne, better known as Lena Horne, was born on Brooklyn's Bedford-Stuyvesant. Both sides of her family come from a mixture of African-American, Native American and European American descent. Her family also belonged to the middle-class, upper stratum of well-educated citizens. She joined Cotton Club's chorus when she was 16 to become a nightclub performer. She moved to Hollywood, but later returned home to her nightclub performing career, only this time she also performed on TV. She sporadically continued performing into the 90's where she was given numerous accolades and awards.
ANY IDEAS ABOUT THIS TOPIC?