Writing a highly impressive IT cover letter is not nearly as simple as it might look. You need to ensure that you have included the skills, experience, and credentials that may be related to the available position. Your credentials and skills should tell your employer that you're the right candidate for the job.
To write a good cover letter IT or a letter related to Information Technology, reviewing a few sample letters can be helpful. Then you should customize your letters as per the job description. With the guidelines and samples of writing an IT cover letter listed below, it is easier to tweak it and explain how your qualifications make you a suitable candidate for a particular job.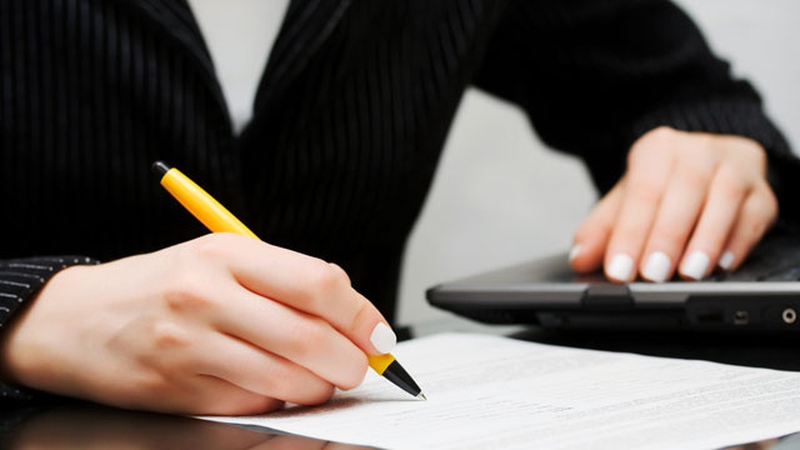 How to Write IT Cover Letter?
1
Include Important Things
When it comes to writing an IT cover letter, it is important for you to keep a few important things in mind. Considering your job description, you may have to provide the following information in your cover letter:
What software or tool you can use with ease?

How proficient you are in coding and programming?

How capable you are to identify the flaws in the codes?

How impressive your managerial skills are?

How capable you are when communicating with the clients?

How well do you tackle different aspects of pressure?
You will also have to write technical cover letters. Here are a couple of things to understand how to write a good IT cover letter:
2
Mention Clearly About Your Expertise
You need to ensure that your cover letter highlights your areas of expertise. For instance, a network engineer may have to work on small servers that run proprietary software only. It is important that you keep this description in mind and identify the same responsibilities you may have successfully handled in the past. It is equally important to mention experience with specific technologies such as ERP, CRM, Siebel, JDE, etc.
3
Highlight Your Best Achievements
To write a high quality technical cover letter, you need to highlight your 2 or 3 of the very best achievements from your career. This could be anything from a big decision to design hardware/software, a large implementation, or the integration of applications and systems. Just be sure to explain how your best action helped the company.
IT Cover Letter Samples
1
Sample 1: General IT Cover Letter Sample
Dear Mr. /Ms.:
I came across your advertisement on a website for an IT Manager position and I believe I'm the right choice for it.
My name is 'XYZ', and I'm currently serving as an IT manager in another company where I have developed, implemented, and enforced IT procedures and policies to the highest standard. My current job also requires taking care of direction, management, and coordination of all IT related functions. I have the experience to back my abilities and believe I can research and analyze any technology related issues, problems, and requirements.
My key strengths are related to software installation, but I have deep knowledge of network administration, web development, IT staff management, and server maintenance. I am also proficient in several programming languages, including HTML, VB.Net, ASP, and MS SQL Server.
I'd really like to serve a company like yours where I could use my experience and learn new things on job. I would feel privileged to get an opportunity to meet up with you in person to explain my application in detail.
Yours Sincerely,
Name
2
Sample 2: Front End Web Developer Cover Letter
Dear HR Manager:
I'm writing this letter to show my interest in the position you've advertised on your website for an experienced, front-end web developer. Thanks to my 6-year hands-on experience in developing, I can easily handle website coding and develop applications using modern HTML, JavaScript, and CSS as well. I really believe I'll be a valuable addition to your organization.
Building easy-to-use, modern, user-friendly websites is my forte. I always love to learn about new technologies, and continue education has really helped me in this regard. This allows me to deliver the best quality work to each employer I've served full-time and contract.
You can find a copy of my resume attached to this letter to gather more details about my experience. I've also included links to the applications and websites I've developed in the past. You can contact me anytime on phone (555-555-5555) or email ([email protected]).
Thank you again for your time and consideration. I'll now look forward to speaking with you in detail about this opportunity.
Best Regards
Name
3
Sample 3: IT Manager Cover Letter
Dear Mr. /Ms.:
I am writing this email in response to an advertisement on your website for position of --- I have already monitored several security systems and investigated forensic examination processes for multiple fortune 500 companies. I truly believe that my experience, competencies, and skill-set make me the best candidate for this job.
I have completed my Associated Degree in Information Security and Digital Forensics from Trident Community College. My degree has really helped me develop skills in computer forensics, reverse engineering, and information security. This knowledge has made it easier for me to operate in Linux and Windows platforms.
I have already served a couple of organizations in the past where I got the chance to work under the direction of senior members. It helped me utilize my academic and professional knowledge to monitor the overall security of the system in a much better way. I have also served in a Datacenter environment where my role was to implement stringent measures to ensure foolproof network security.
I have also attached my resume to highlight my professional and academic skills. I'll now look forward to hearing from you soon.
Yours sincerely,
Name
ANY IDEAS ABOUT THIS TOPIC?