Do you want to have a visit to some ice hotels? If the answer is yes. You will want to visit the 12 ice hotels listed below.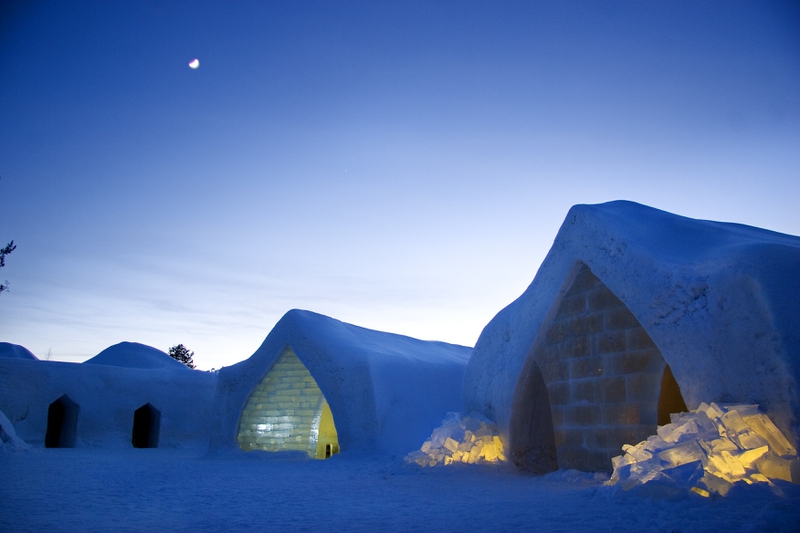 Part 1
1
Hotel KakslauttanenIgloo Village
Visitors can stay at the hotel and choose from a glass or snow igloo. The location is perfect for viewing the Northern Lights or the bright stars with the one you love.
2
Iglu-Dorf Andorra
Rooms range from standard igloos to family size for the perfect stay.
3
Schneedorf Snow Village
Experience the romantic atmosphere of Schneedorf Snow Village and enjoy an unforgettable stay.
4
Balea Lake Ice Hotel
This hotel includes an ice bar, an ice restaurant, and an ice church. Be sure to dress warm – everything in the igloos are made of ice!
6
Hotel of Ice
The beautiful ice hotel offers scenic views of the Northern Lights and includes a restaurant and ice bar.
7
The SnowCastle of Kemi
The 21-room ice hotel has entered its 29th season and includes a snow chapel for winter wonderland weddings.
8
Hotel De Glace
Located near Quebec City, the hotel features 44 rooms. Guests are greeted with diamond-like flutes of iced cider to sip.
9
Kirkenes Snow Hotel

The ice suites feature sculpted art and decorations from snow and ice.
10
Sorrisniva Igloo hotel
The elegant ice hotel is the perfect place to cozy up for a few days.
11
Eskimska vas Kranjska Gora
This modern ice hotel is perfect for a cold weather adventure!
12
Lainio Snow Village
The Lainio Snow Village has all the amenities you need under one ice roof!
ANY IDEAS ABOUT THIS TOPIC?