High top shoes are back in style and we just can't get enough of them! The trend which was popular in the 80s made a return with even more to offer us, thus leaving us sneaker-lovers with more choice. High top shoes are so popular that even high end brands such as Viktor & Rolf, Gucci and Isabel Marant have latched on to the hype. Whether you are going for a sporty look or a more sophisticated one, this article has all the tips and tricks you need to maximize your levels of stylishness when rocking sneakers. Read on for more.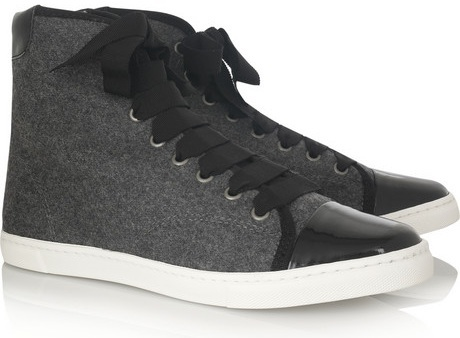 How to Wear High Tops: Basic Information About High Tops
How to Wear High Tops Guide for Ladies
1
Thin High Top
The downside of thin high tops is that when you tie them to the top tightly, they can look very awkward and make your feet look really big, especially when worn with skinny jeans. It can also make your ankle look small and strange. A tip to prevent this from happening is to tie your laces to the middle instead of the top and make sure that the knot isn't too tight.
Another tip for how to wear high tops without looking weird is to wear trousers with lots of wide space at the bottom. This makes your body look in proportion.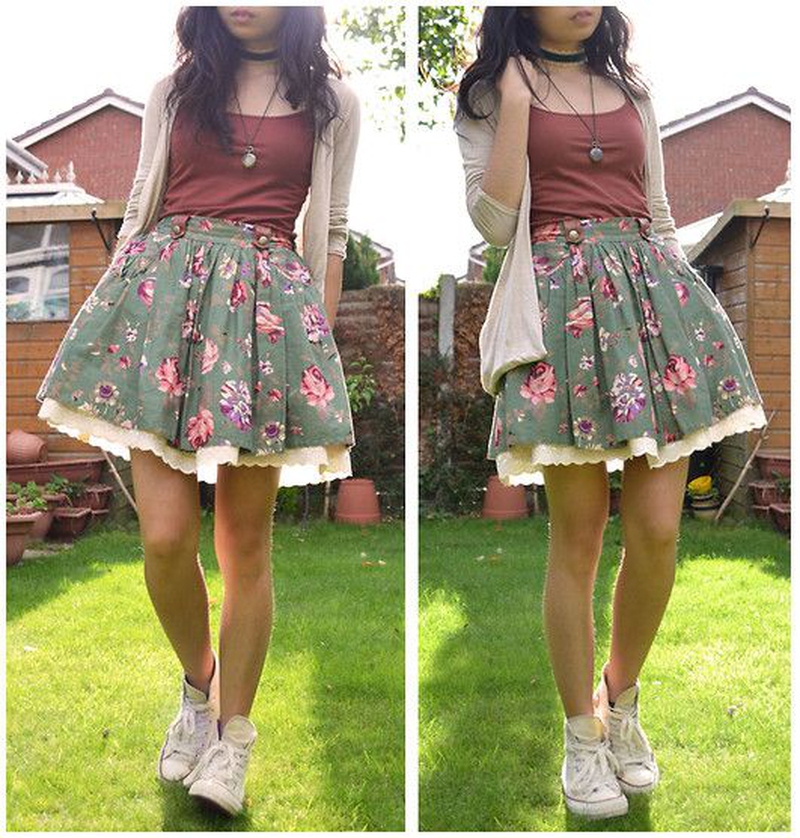 2
Thick High Top
With high top sneakers that are thick, you can sport them with a miniskirt and no tights, then your shoes will be the main attraction, as it stands out more without baggy trousers or tights in the way. You can also wear your chunky high tops with a pair of skinny jeans. Skinny jeans look nice with big shoes and chunky footwear too.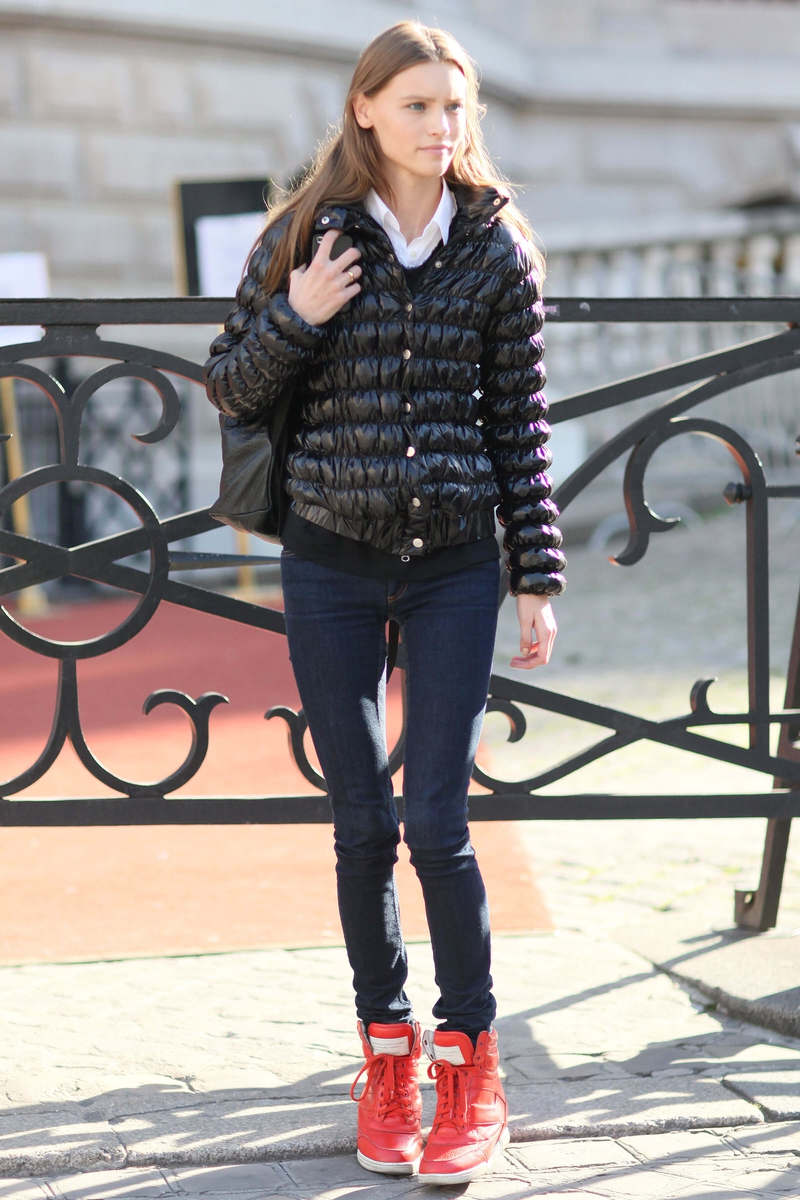 3
Other Outfits
The boyfriend jean. The boyfriend jeans look just as great with tops as with skinny jeans. Boyfriend jeans (because they're not too fitted) can give you more versatility because you can wear a variety of sneaker styles, roll your jeans up and dress them up or down, depending on the style you're going for.

The tank dress. Converses look great with dresses in the summer. Plus, it's a fantastic way to be both sporty and girly. High top sneakers or tennis shoes are super comfy. They protect your feet and allow you to do more. Wear your outfit with a nice denim jacket on top for when the sun starts to set.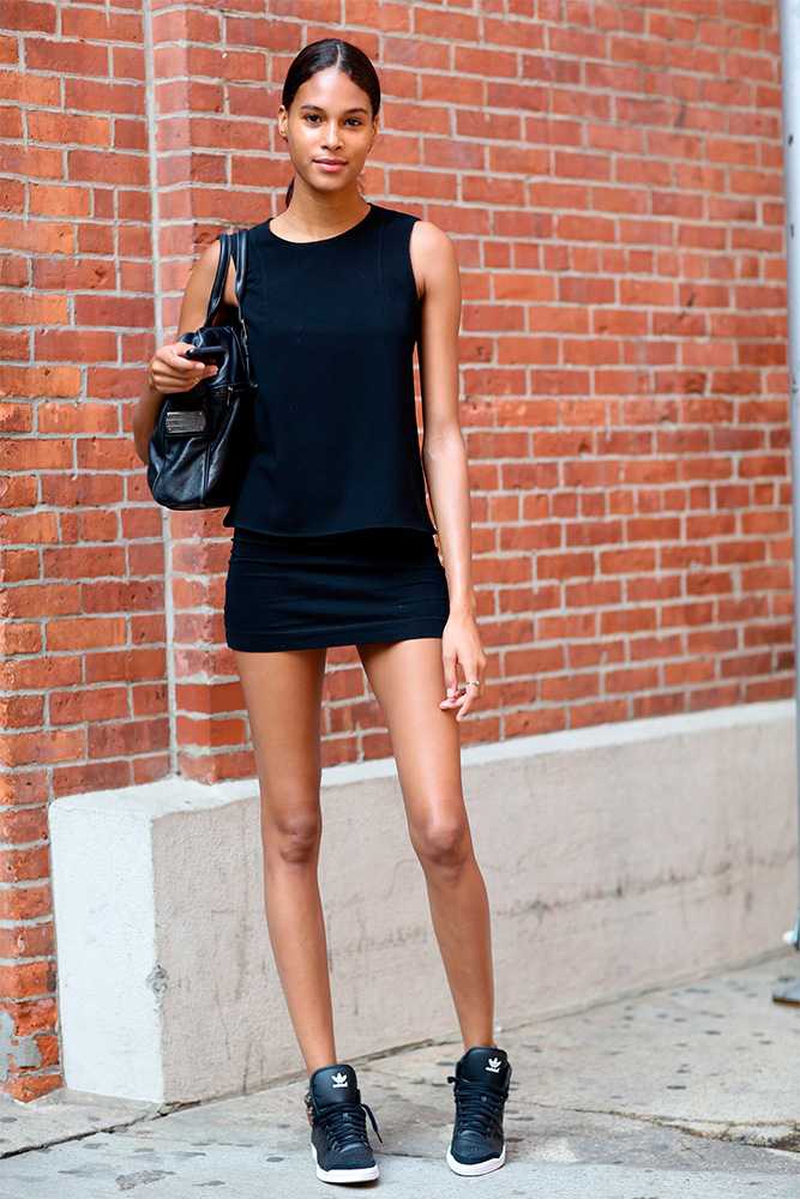 How to Wear High Tops Guide for Guys
1
Tuck and Trot
Mount Everest high tops are the highest type of high-level shoes you will find. You can rock these with straight jeans that are fitted. Don't wear baggy jeans because it can make you look very unkempt and even clumsy. You will look more stylish with straight-fits.
2
Crinkle Them Up
If you have mid tops, see if you have a long pair of straight-fit jeans to go with it too. Make sure they are the right fit. Crinkle them, and don't get them too skinny, or you might look too girly.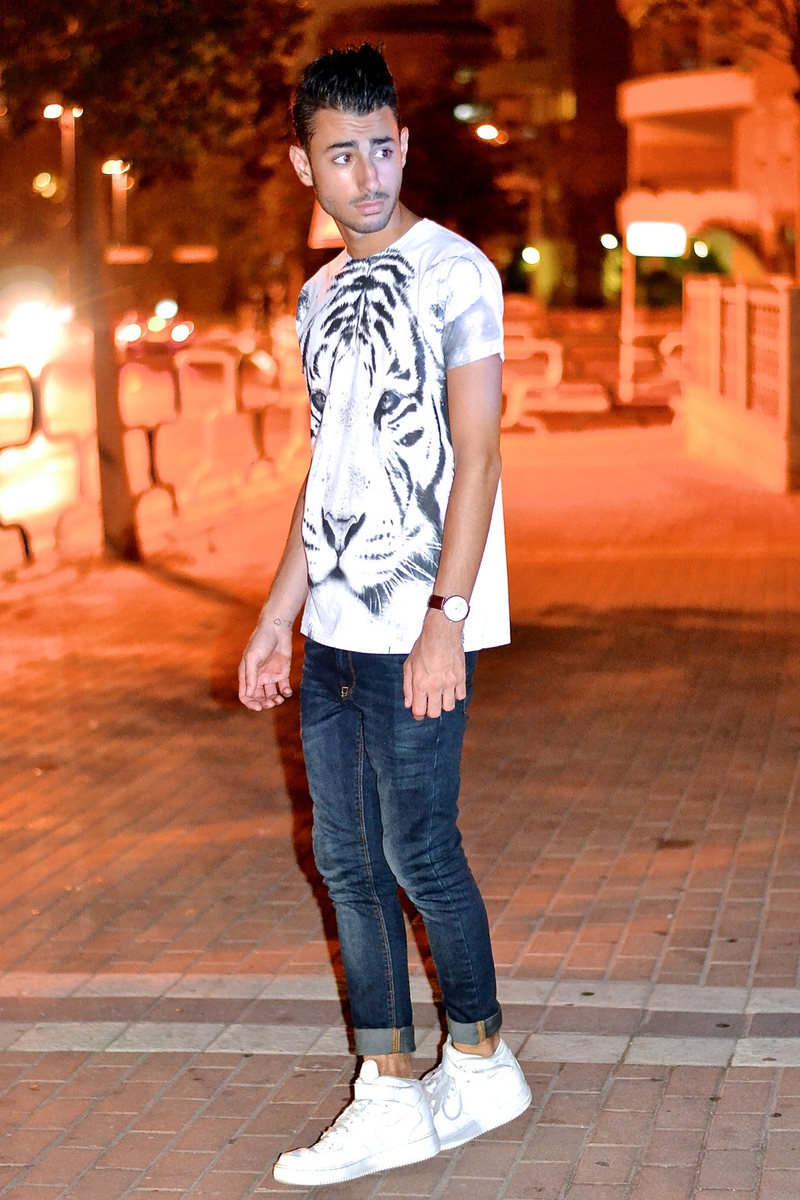 3
Do Skip The Visible Socks
Sock are to sneakers what butter is to bread. They're perfect for each other. Wearing sneakers without socks can lead to unpleasant odors, especially if you are very active. Long socks or ankle socks which people can see can look very unstylish. So your best bet would be to wear socks which are low-cut and invisible to other people.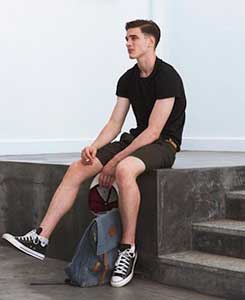 4
Do Crop and Roll
When you have got to grips with wearing unnoticeable socks, you can roll a pair of slim jeans up or rock a pair of cropped trousers. This style of wearing things exposes some of your ankle and gives a crisp tailored look that makes people focus on your shoes. It works best with simple, classy looking sneakers though.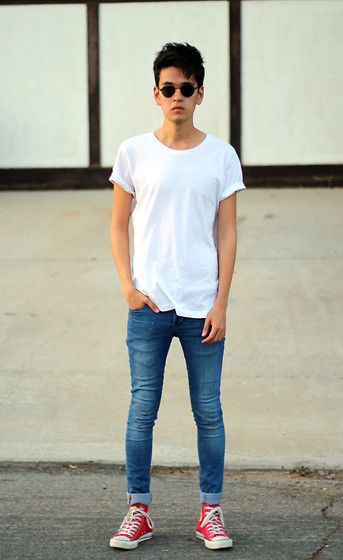 5
Create a Look
People don't really coordinate their clothes with their shoes anymore because it can seem a bit outdated. However, sometimes there are exceptions. Chose a cardigan that contrasts with your shirt but matches the color of your shoe. Also, wear a nice T-shirt with some regular jeans. The style of your hair is also very vital too.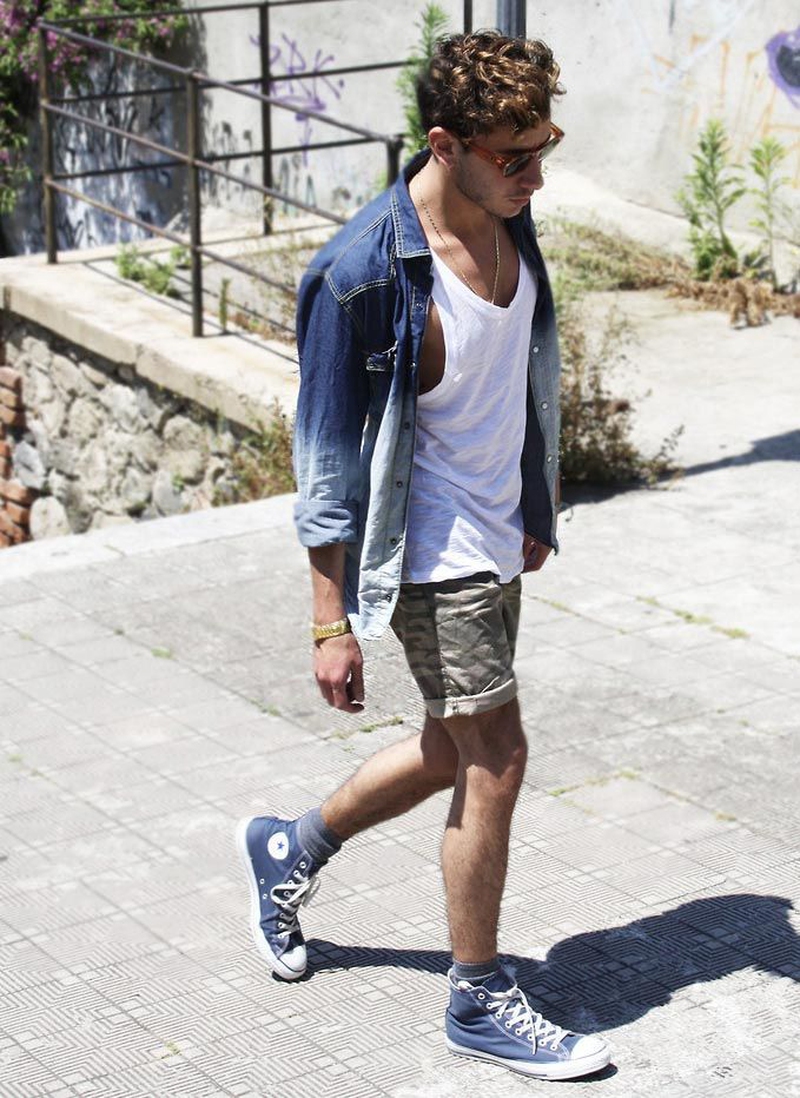 6
Attitude on Your Sleeve
High tops are fun and cool to wear – perfect for chilled, laid back social situations. However they are sporty and are not appropriate for certain situations such as corporate business meetings, funerals or black tie events. Think well before you put on one pair of them.
ANY IDEAS ABOUT THIS TOPIC?